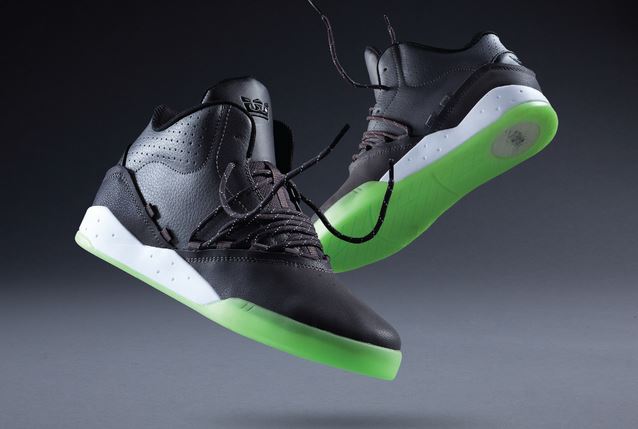 BMF Style: The Baller Mind Frame is more than the roundball – it's the lifestyle that surrounds the ball. BMF Style brings you the best styles in sportswear, fashion apparel, and accessories for when you're away from the court, whether you're checking for new gear or for your favorite NBA players' pieces outside of the locker room.
Courtesy of SUPRA | featuring the SUPRA Estaban
>>>
SUPRA announces the release of the new Stevie Williams pro model, the Estaban.
"This is without a doubt my most style-driven and innovative design since my first pro shoe," said Williams reflecting on his years of skateboarding and footwear design. "Growing up, I'd always wear three-quarter length mid tops. They're the most stylish to me. The way they looked when I skated, with my jeans, when I was hanging out, they always looked the best."
From those roots along with SUPRA's added emphasis on innovative style and performance features comes the Estaban, a supercharged high top with a simple, contemporary design. Sitting atop a lightweight SUPRAFOAM midsole, the Estaban utilizes clean lines and uninterrupted expanses of material paired with a deep, hooped lacing system to create a distinctive signature shoe unsurpassed in style, function, and comfort. "They skate great, obviously, but I also wanted a heavy stress on style. That's why when I saw an early design with those laces and that sole, I said, 'That's mine!' And it came out dope."
The Stevie Williams signature Estaban is available now. To learn more, visit suprafootwear.com