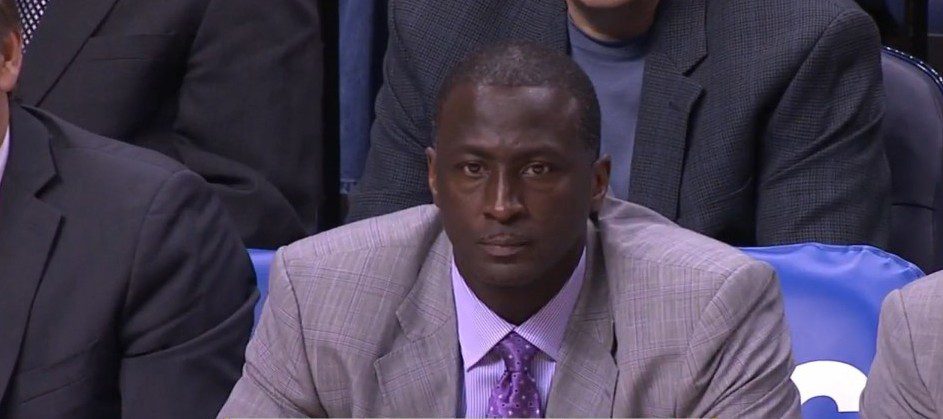 If there were any previous doubts about Tyrone Corbin's ability to develop an inexperienced core of basketball players, they've surely been erased after his impressive performance in the Las Vegas Summer League.
The Sacramento Kings' new assistant coach took the reins for the tournament, and seemed to make the most out of a young roster. It was an expected success, as Pete D'Alessandro projected the team to make the run they did with the addition of rookie Nik Stauskas and Corbin. It was apparent that the tournament would be a benchmark for the new coach's performance, and it was a test he passed with ease.
He needed to make a promising first impression in Sacramento, as Vivek Ranadivé has made it clear in his time with the team that only progress and improvement will be tolerated.
Corbin served as the Utah Jazz head coach for four seasons, taking over a young squad with talent comparable to the Kings' current situation. He'll be expected to bring more to the table than his 112-146 record, which he compiled in his last head coaching job, as a winning record and an eventual playoff berth is in the plans for Sacramento.
Thus far, Corbin has seemingly understood each of the Kings' Summer League members individually, bringing out the best of each player's game to give the team the tournament victory.
The most impressive aspect of his first coaching experience with the team has been that each player's role has been greater than it is during the regular season. He gave Derrick Williams an integral part on the team, keeping the ball in his hands in late-game situations to boost his confidence and make him more aggressive as a scorer. His athleticism and fastbreak ability were showcased as a direct result of his increased involvement and playing time.
He worked well with Quincy Acy, placing him in almost every pick-and-roll the team ran, and giving him the green light to shoot the ball when given the space. A player usually only known for his energy and occasional rim protection, Acy's role was greatly increased and it brought out the best of his play.
An impressive factor throughout the tournament was Corbin's development of Stauskas, Ben McLemore and Ray McCallum. With so much talk of Isaiah Thomas' absence surrounding the organization, it seemed that every coaching call Corbin made fit right into what the young backcourt was doing. McCallum was given room to work the floor and find his open shooters, a luxury which was hardly granted to him during the regular season, in which Rudy Gay played point-forward with McCallum on the floor.
The increase in responsibility for these young players will likely continue into the 2014-15 season. Corbin will surely have a pivotal role among the Kings' coaching staff, and his willingness to let his inexperienced players work can only mean growth for this team.
More important than all this, though, is that Corbin kept his players happy throughout the Summer League. When Stauskas was having a slow game or couldn't find his stroke, he effectively allowed another player to pick up the slack and keep the team's focus on improvement as a whole. This brought on the development of MarShon Brooks, who filled in on multiple occasions when another was having a slow game.
When considering every player's performance individually, it's difficult not to give Corbin credit for the way he managed the team and distributed minutes. Every player who deserved or fit a role had one, and it brought out the best in his squad as a whole.
His 43.4 percent win record in Utah may not have been particularly impressive following Jerry Sloan's time with the team, but Ty Corbin was thoroughly impressive through the Las Vegas Summer League. He's made a lasting impression on an ownership that expects nothing but growth, and helped the Kings' young core develop as the tournament went on.