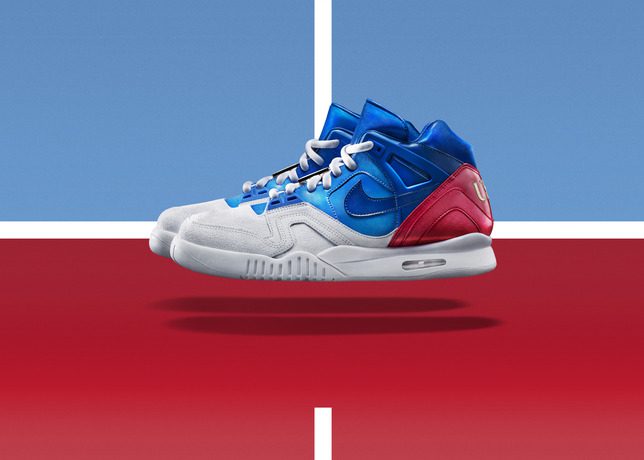 Courtesy of Nike
Nike Court Air Tech Challenge II

The vision of Nike design legend Tinker Hatfield, the statement shoe celebrates the biggest annual tournament in American tennis and honors the brash Nike shoe that debuted in 1990 on the feet of another legend, Andre Agassi. Hatfield's new design fuses the shoe's retro profile with fresh influences. Clean white lines reference the painted lines of a tennis court while red, white and blue U.S. flag-inspired hues—with a USA logo on the back and a Nike Court logo on the enamel and metal dubre—underscore the iconic shoe's link to one of American sport's biggest moments.
>>>
BMF Style: The Baller Mind Frame is more than the roundball – it's the lifestyle that surrounds the ball. BMF Style brings you the best styles in sportswear, fashion apparel, and accessories for when you're away from the court, whether you're checking for new gear or for your favorite NBA players' pieces outside of the locker room.