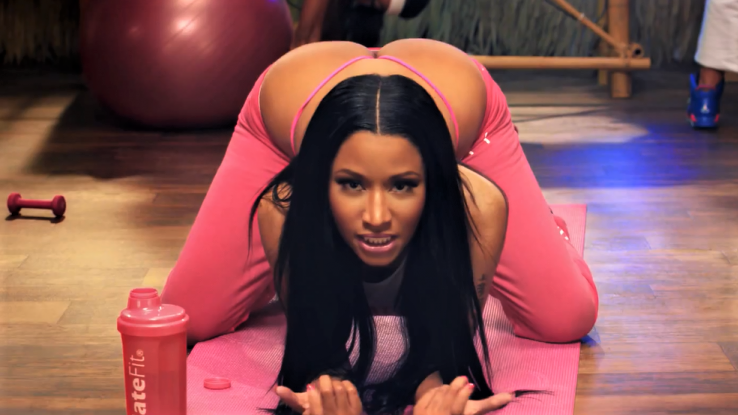 Nicki Minaj. You've heard of her, surely by now.
You're probably familiar with her very large derriere, and her general glam beauty, as witnessed on national television many, many times via talk shows and reality TV — namely "American Idol". In that case, you understand her to be what she is — a pop star sex symbol rapper/singer who loves drama and controversy as environments by which to fully immerse us in a kind of interpersonal menage a trois between us, her, and the viewing screen we see her on.
Well, the menage that Minaj has been involving us in has gotten a lot more menage-y.
Presented to you, the following, is Minaj's "Anaconda" video. Sampling the likes of Sir Mix-A-Lot's rap classic "Baby Got Back" from 1992, Anaconda takes the original assets (*ahem*) of Mix-A-Lot's dancers and then brings them up into prominence, as she herself takes the lead with member-throbbing booty shakes althroughout. There's the jungle and bananas and jazzercise and lots of sensuous vibes, man.
And then there's Drake.
But let's not stand on ceremony here! See for yourself the art direction (which is fabulous), and complimenting the video are these shots from the video itself, just in case you want a closer look at all those aforementioned assets.
Commence viewing!
(Don't let your anaconda out. Or anything else out. Just my advice.)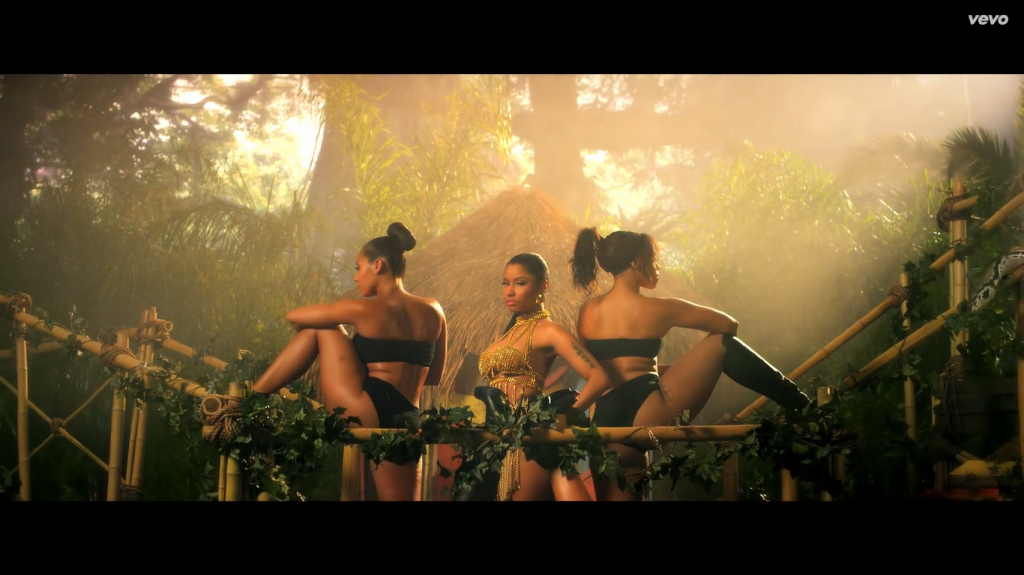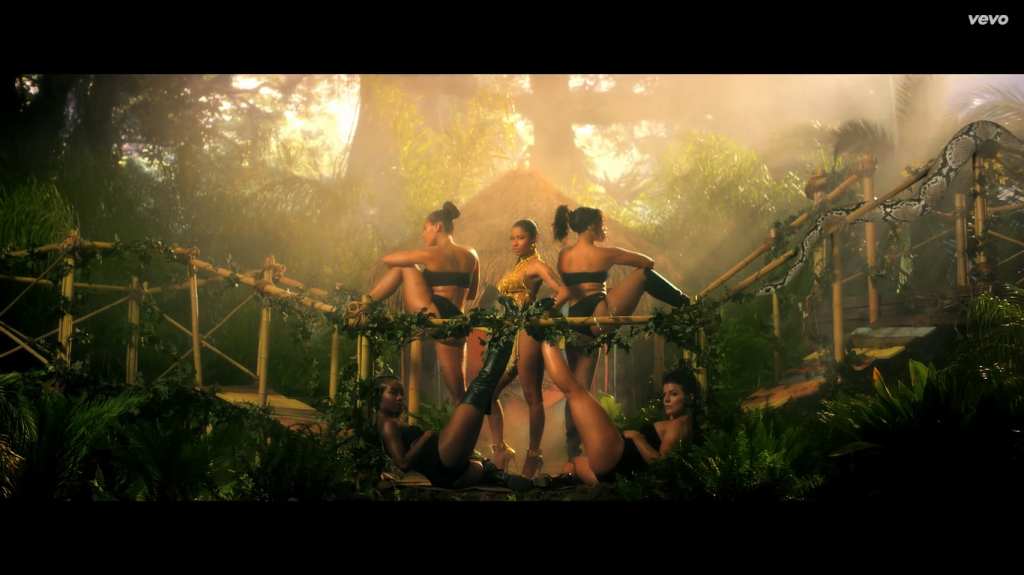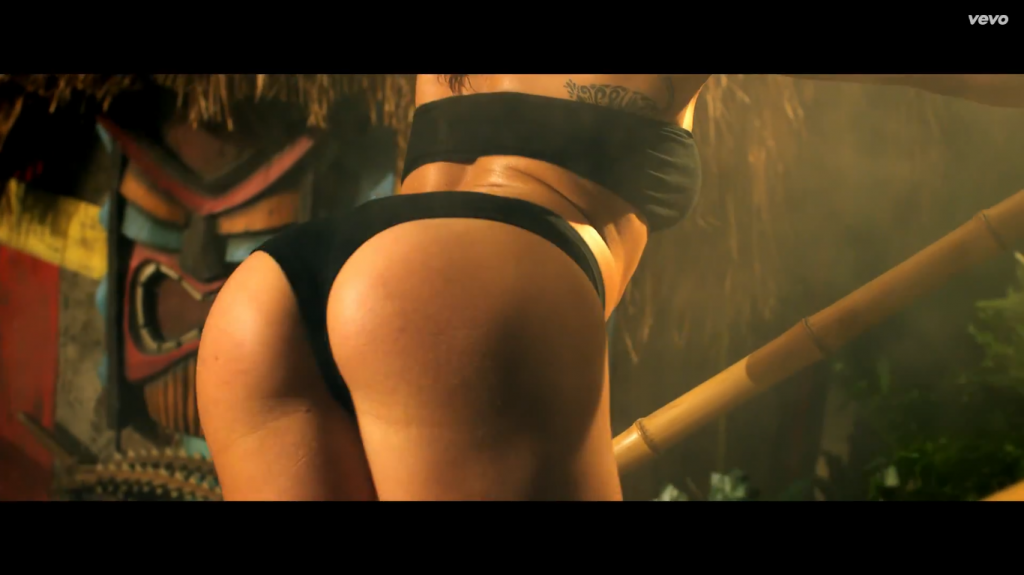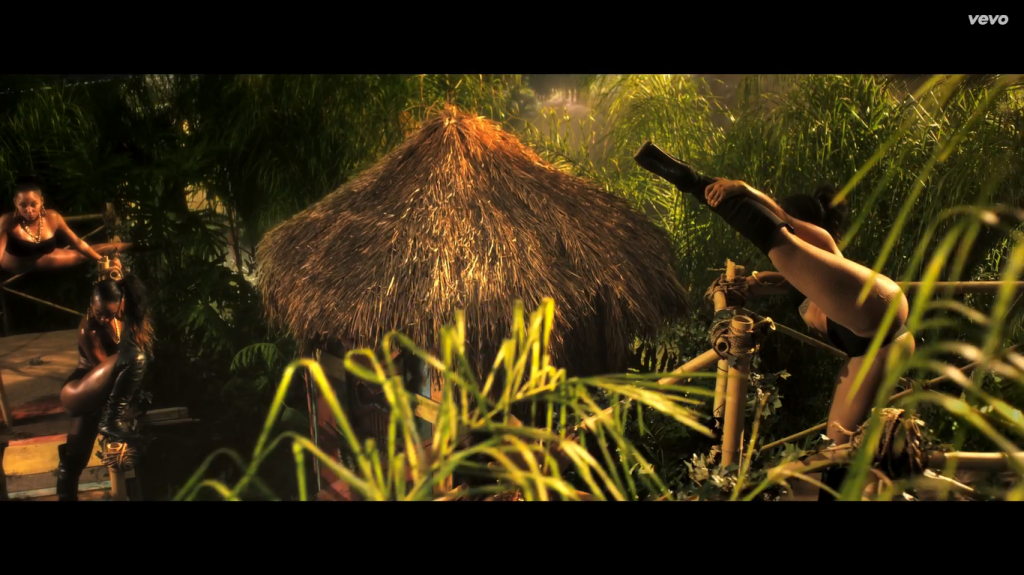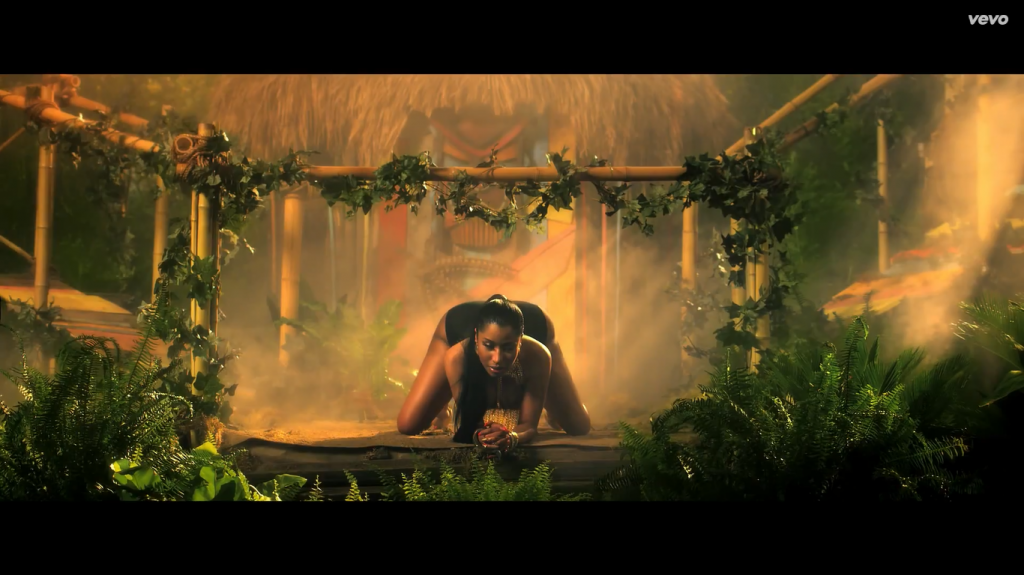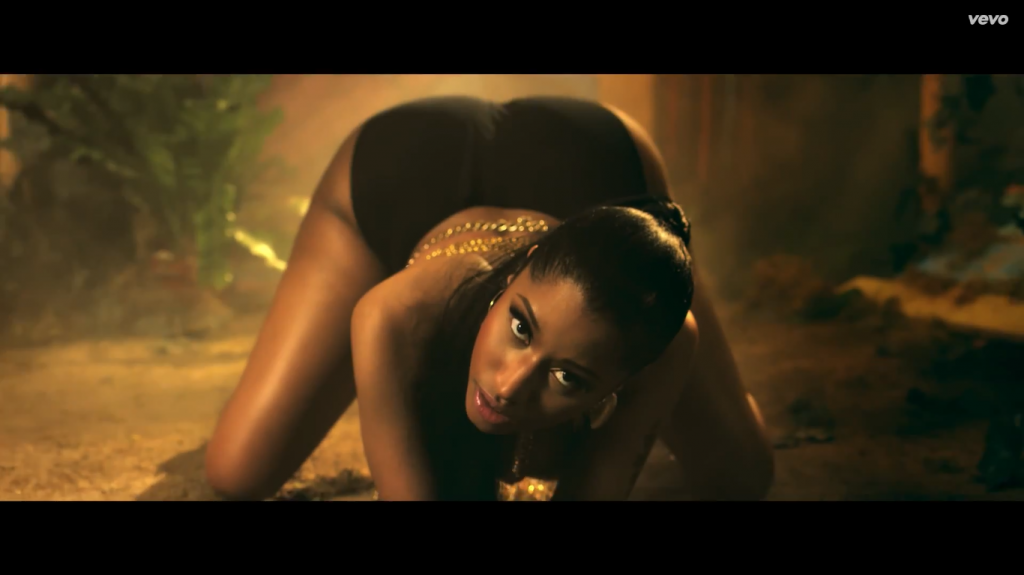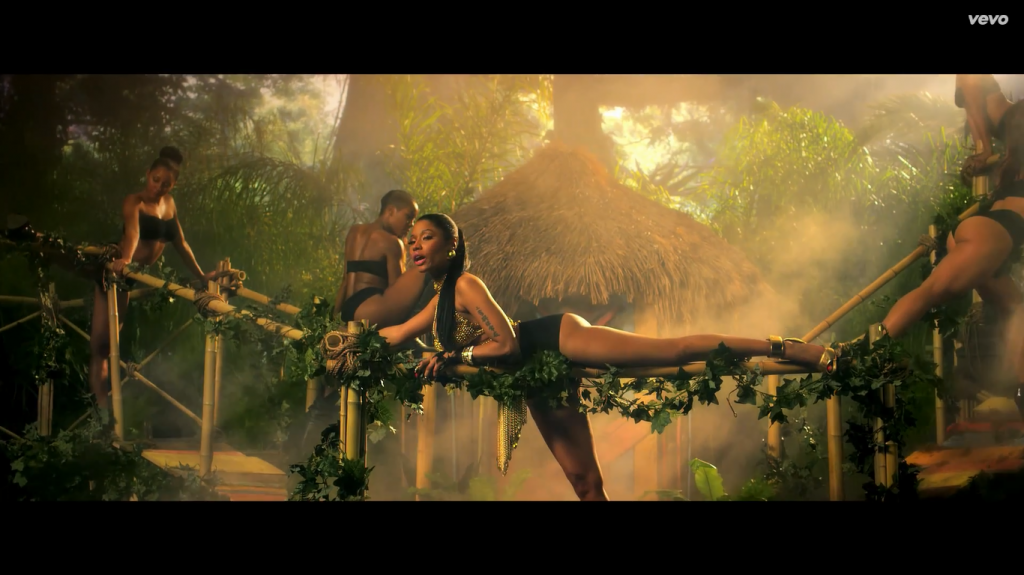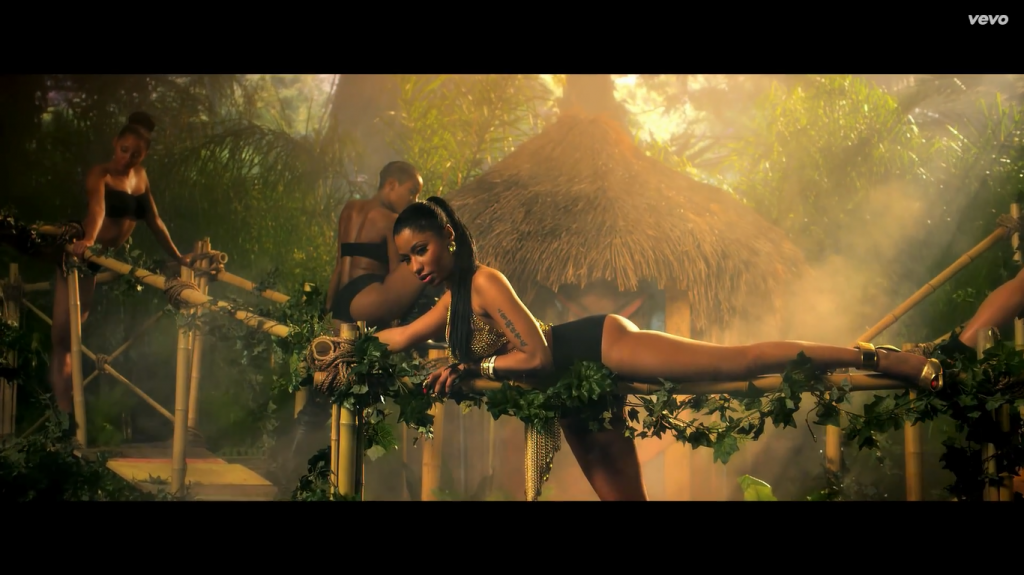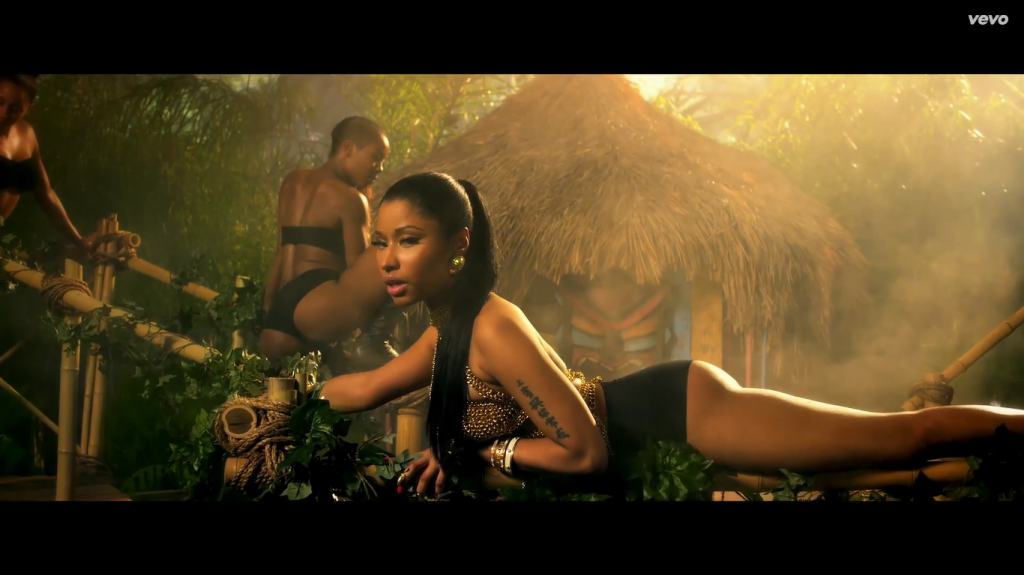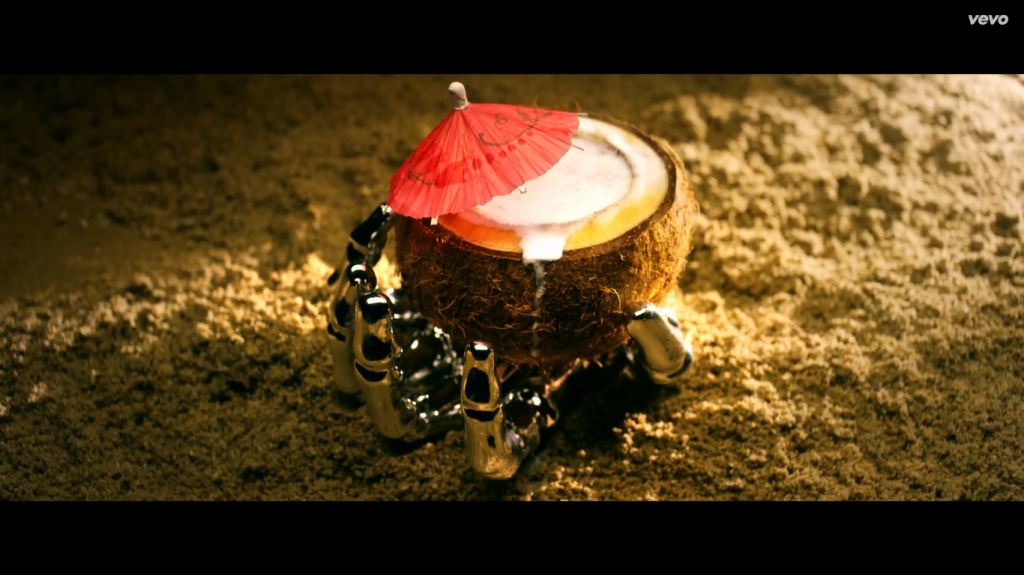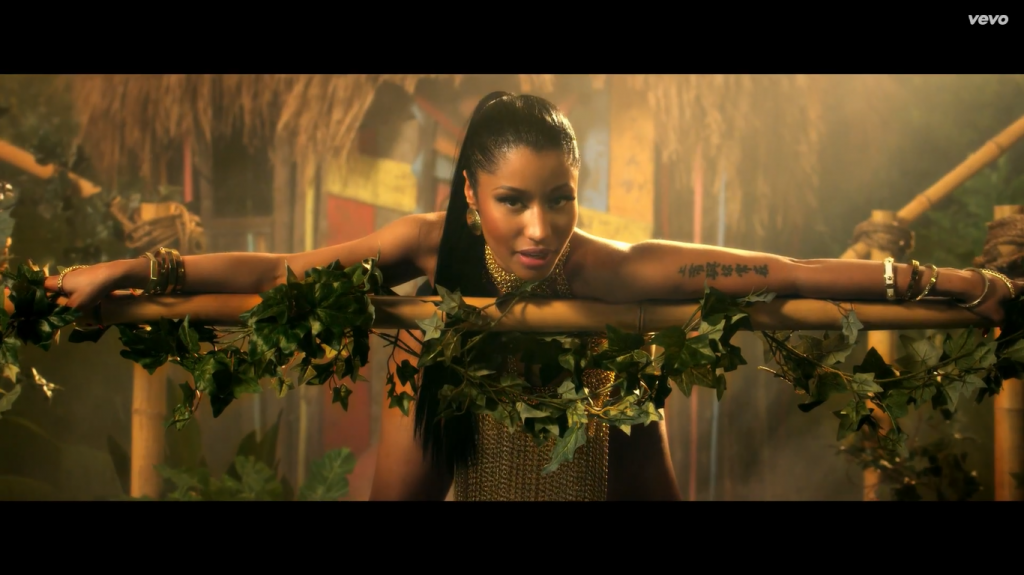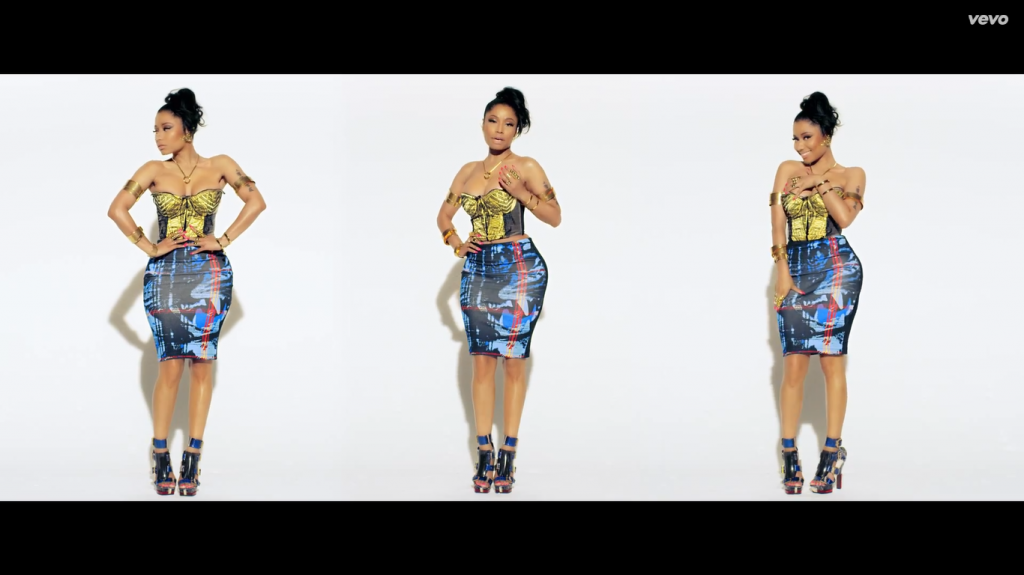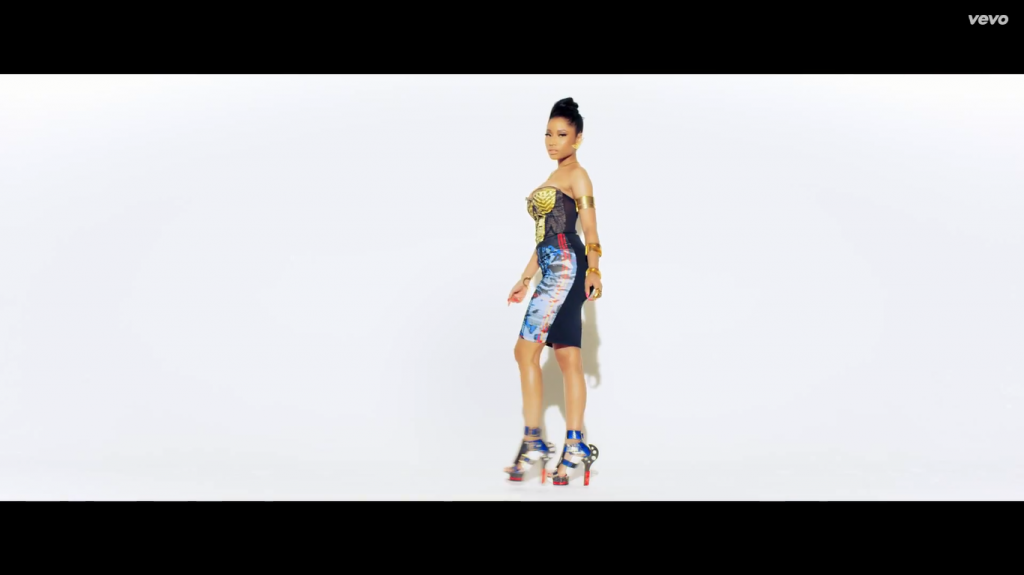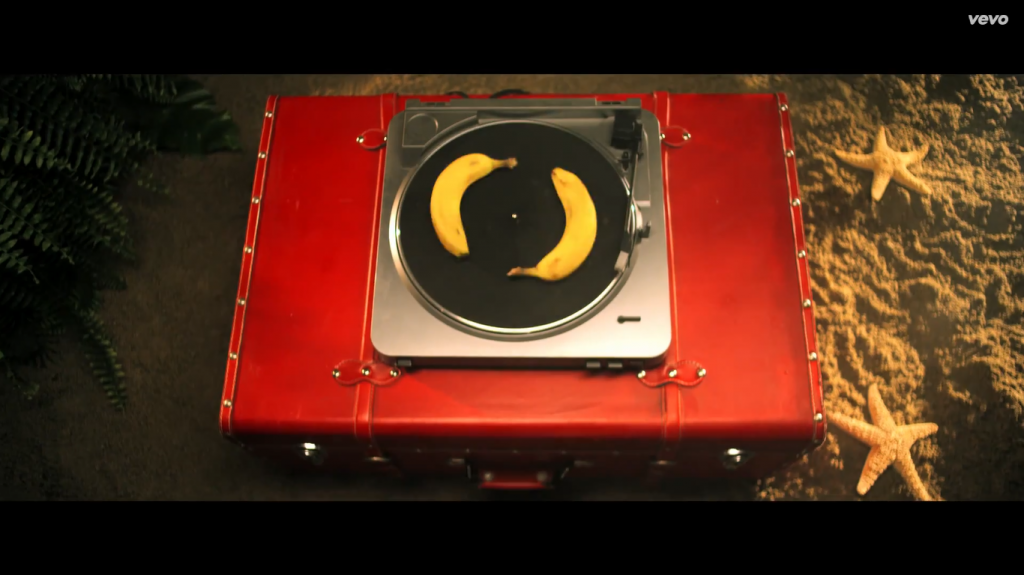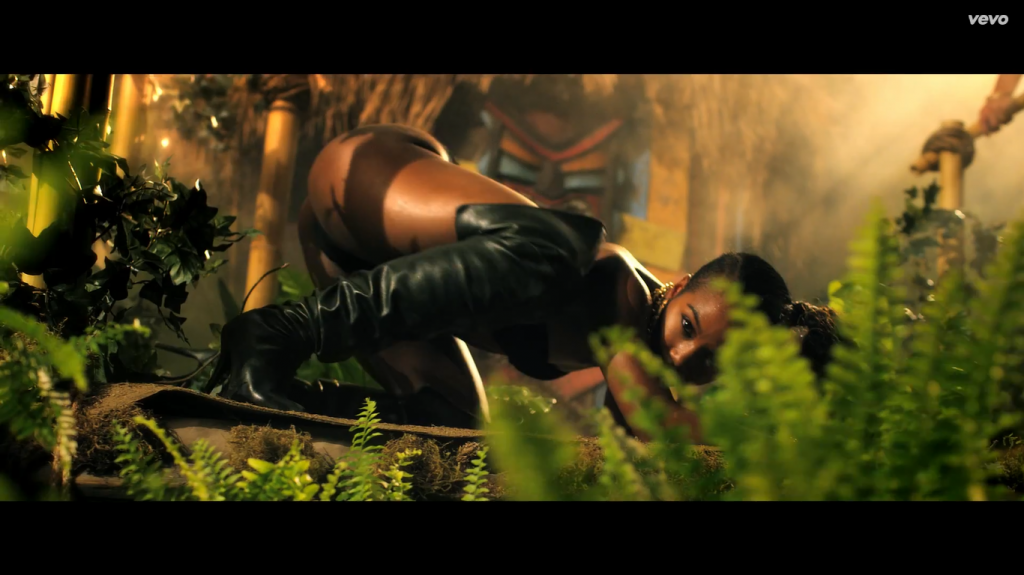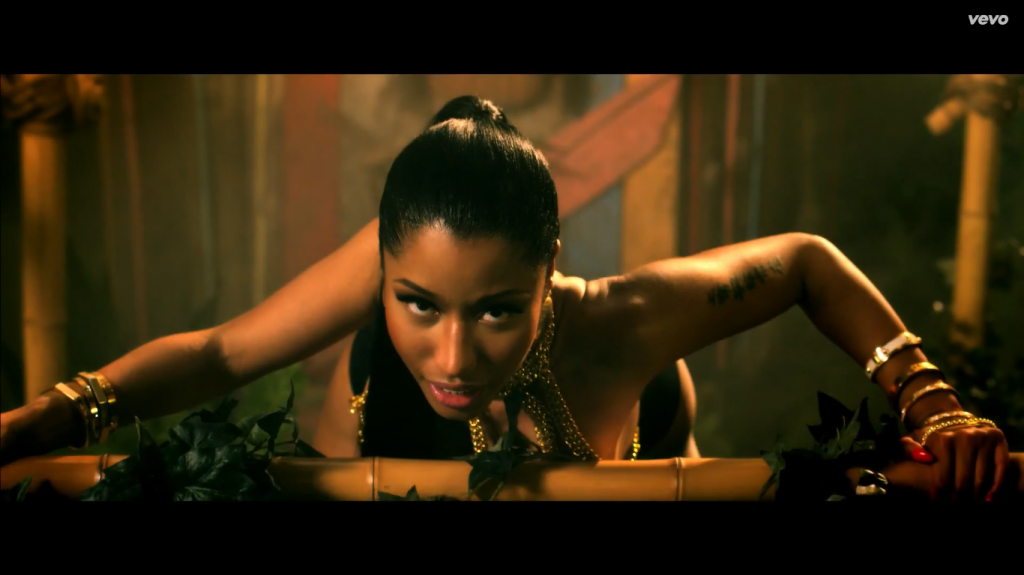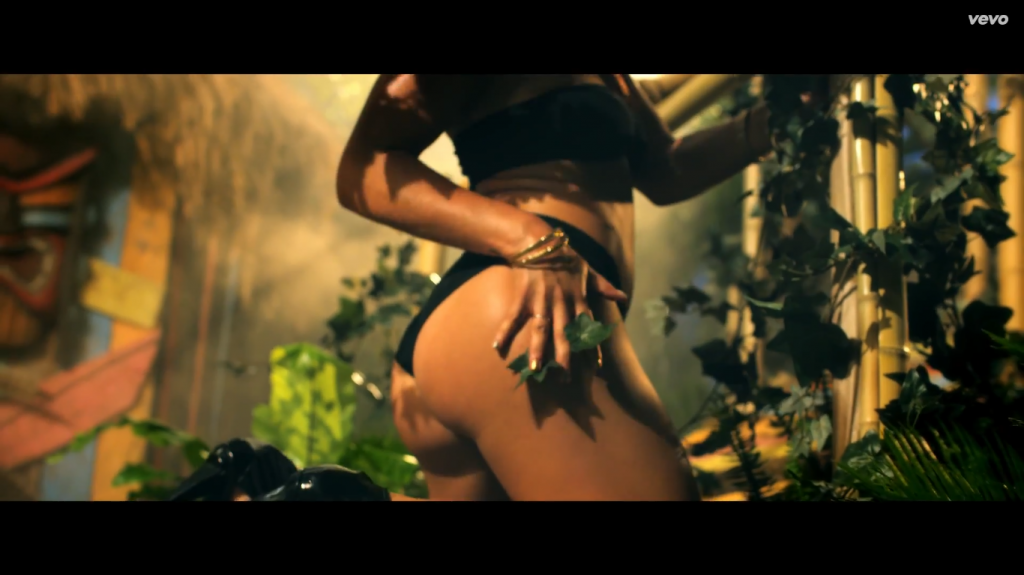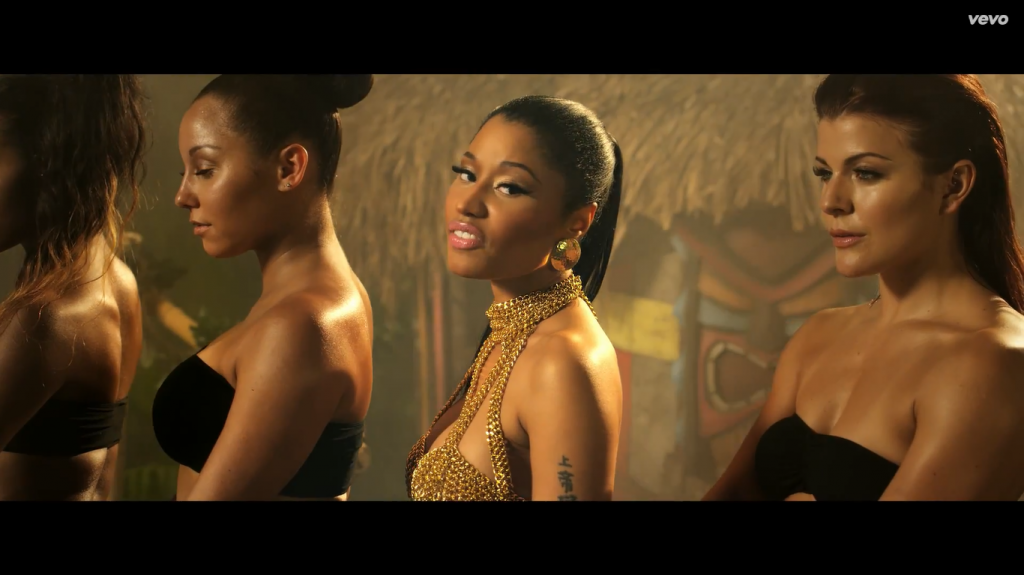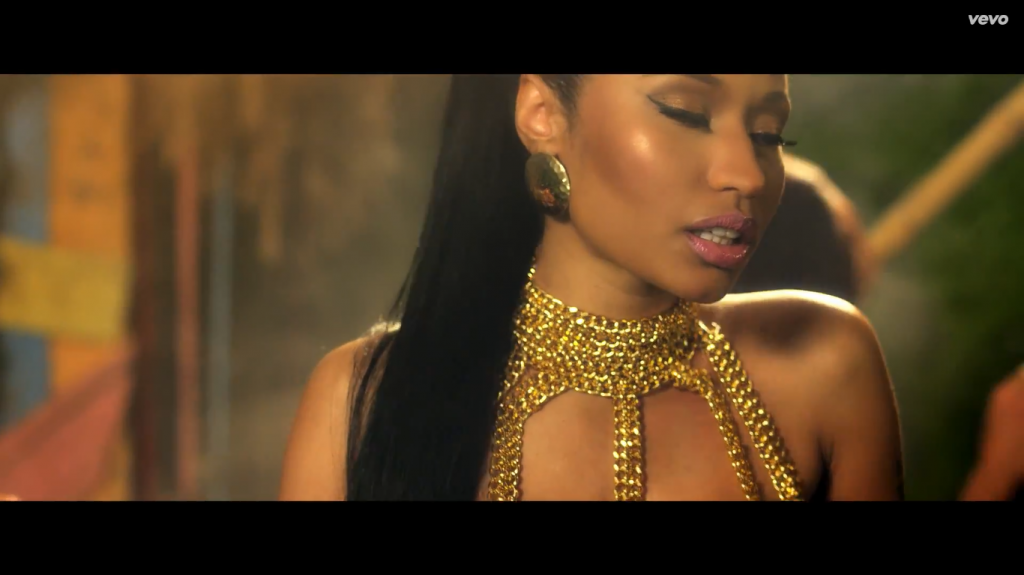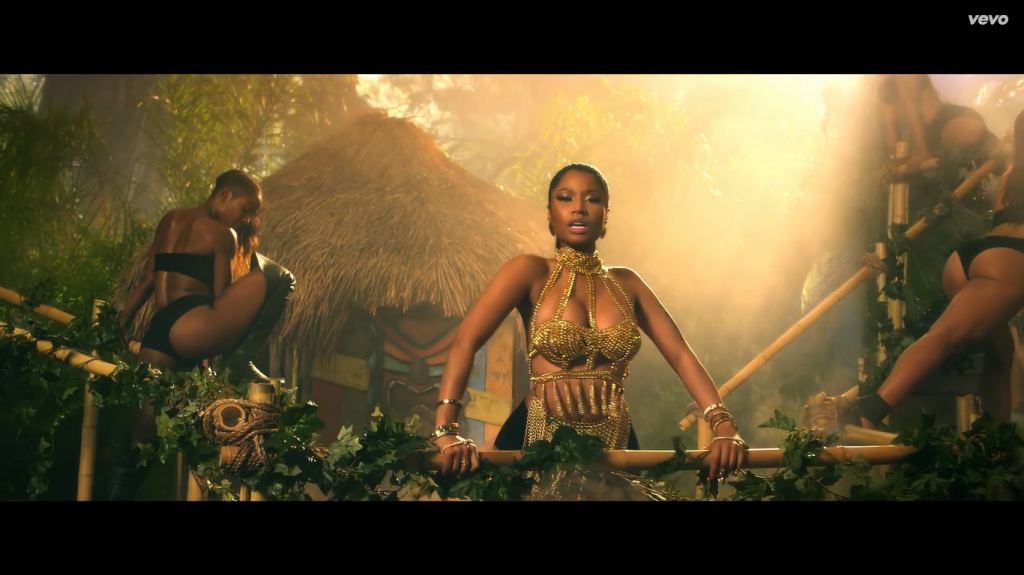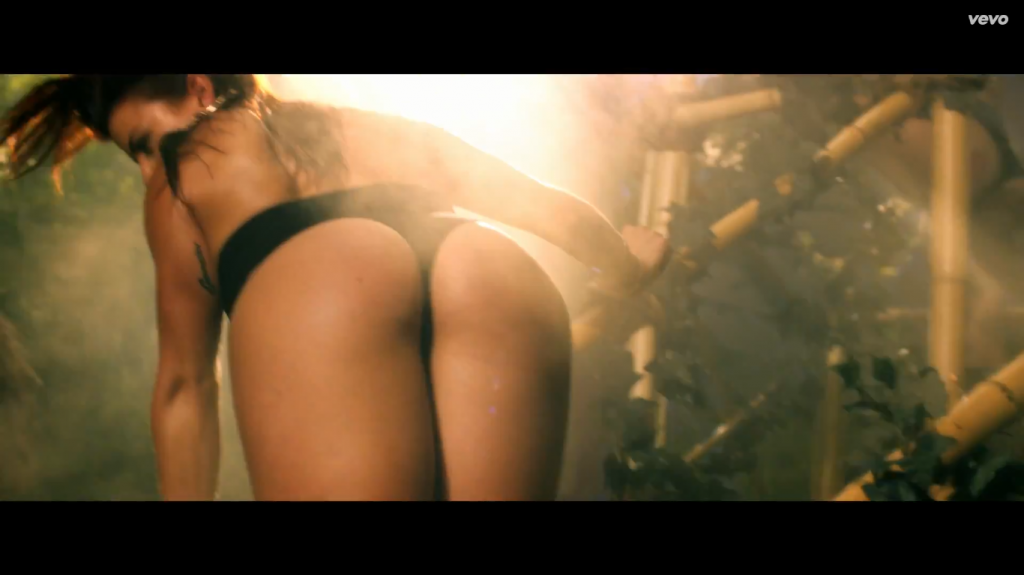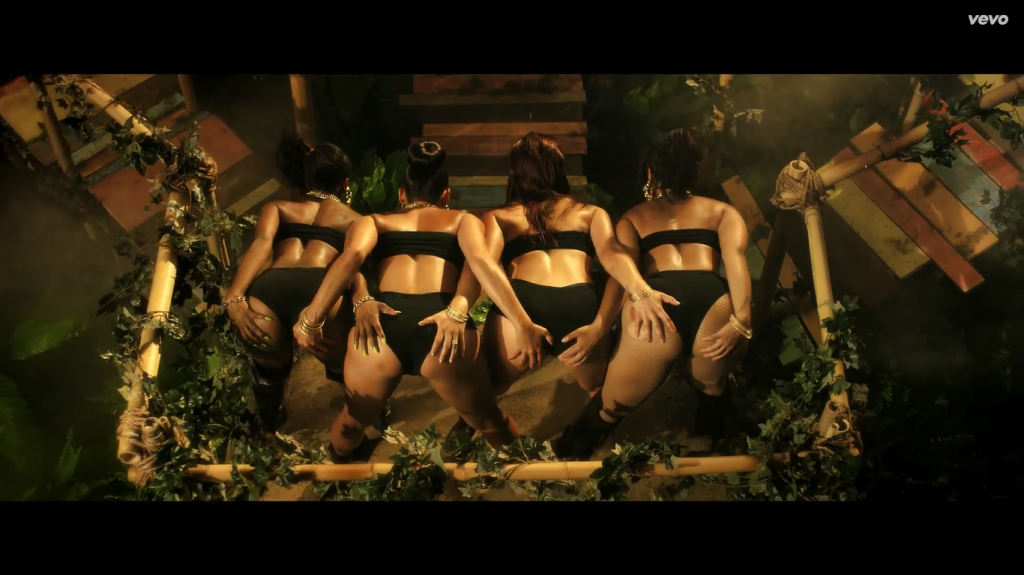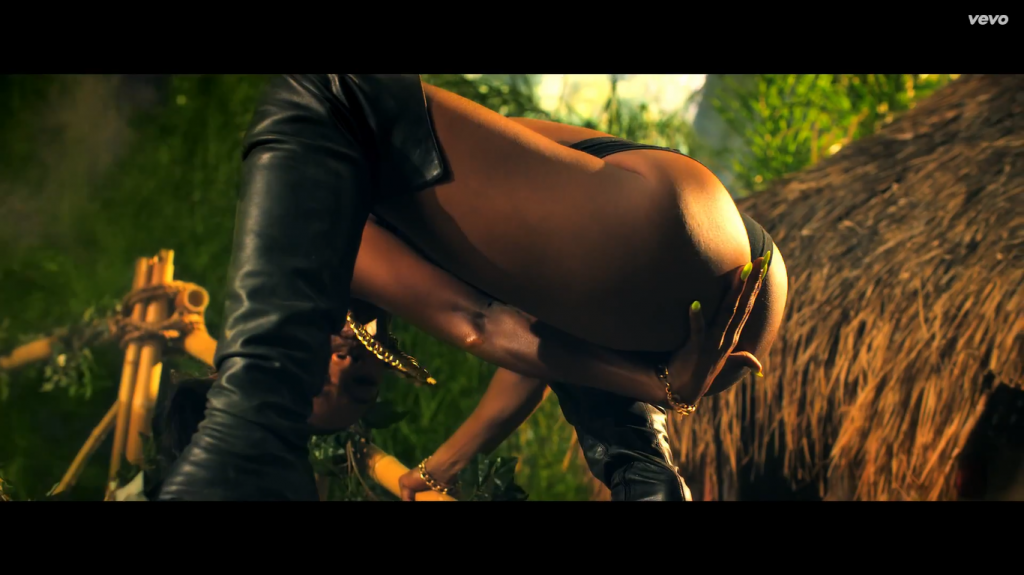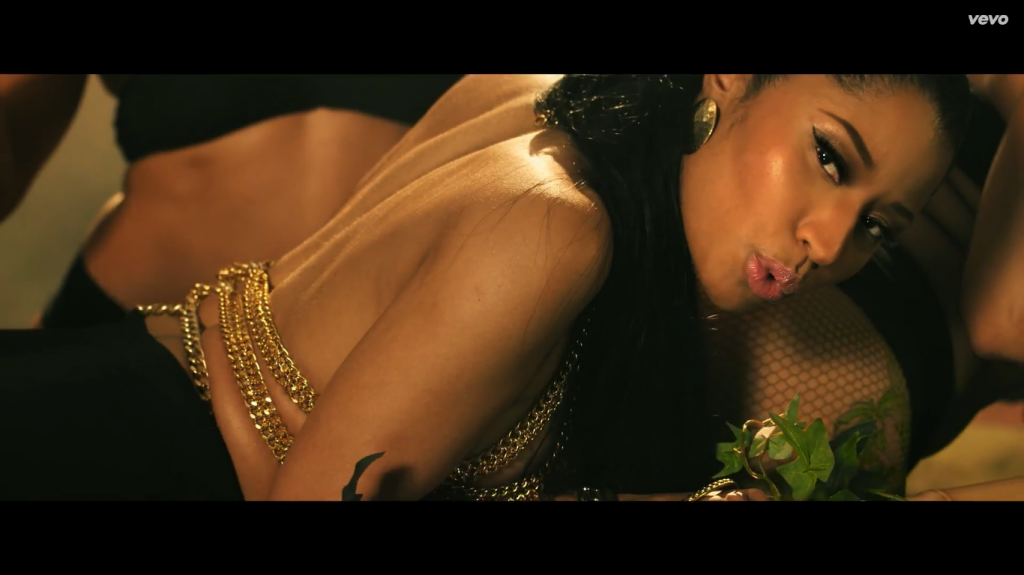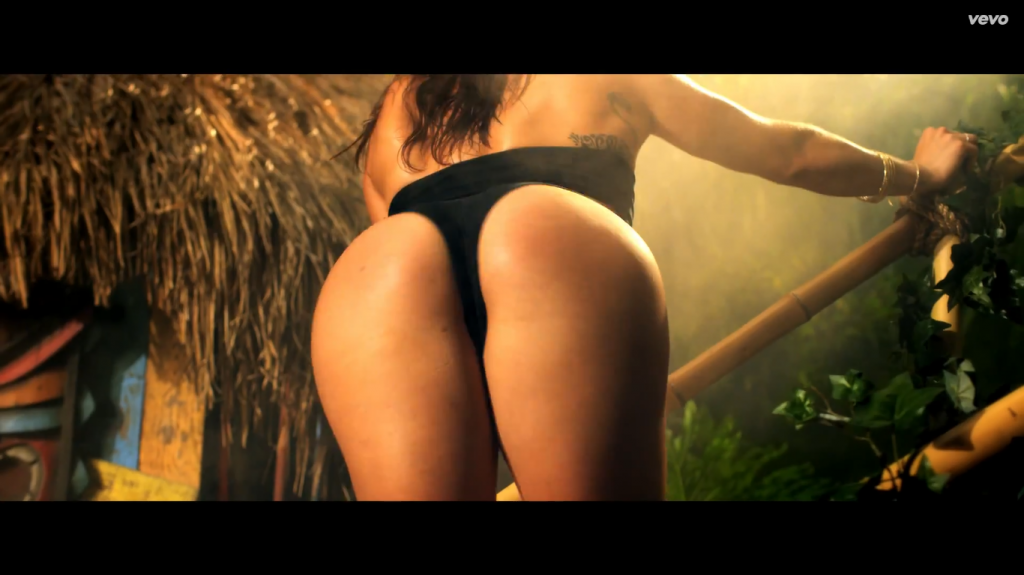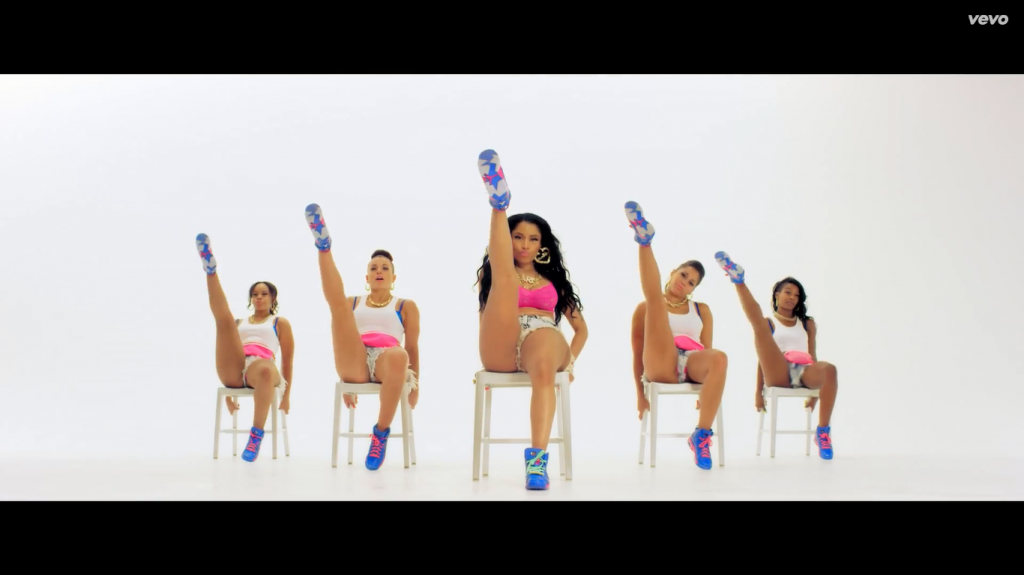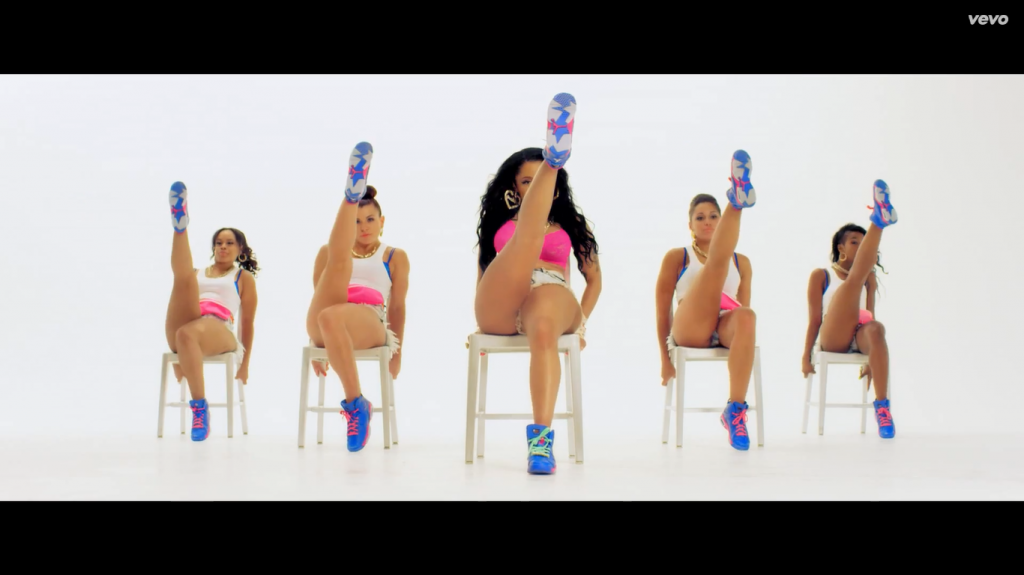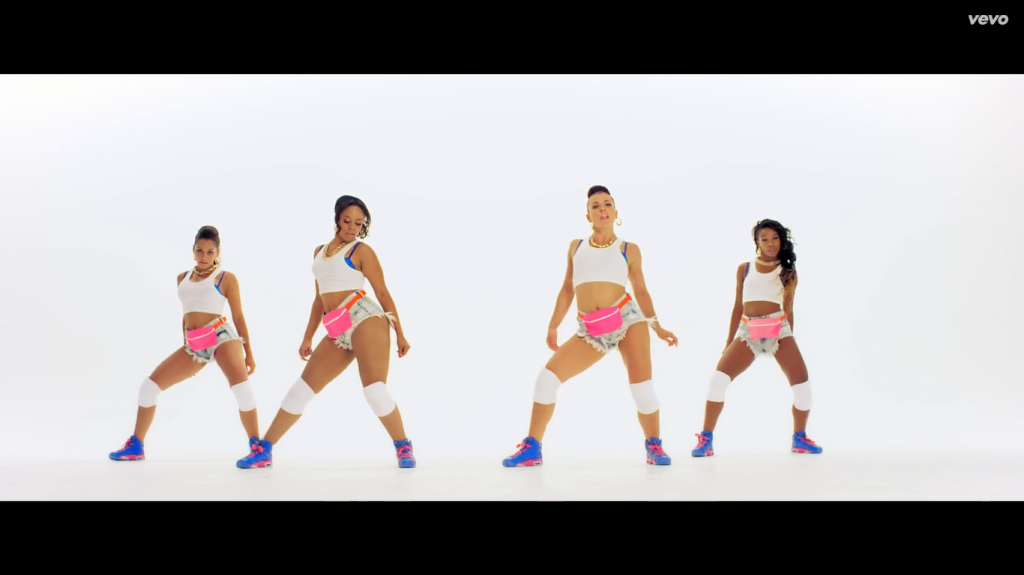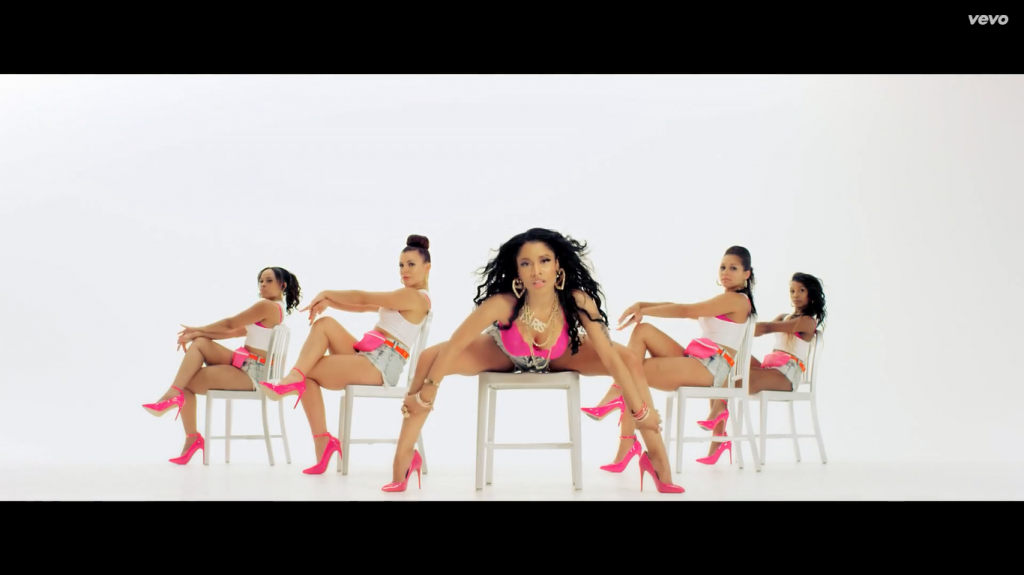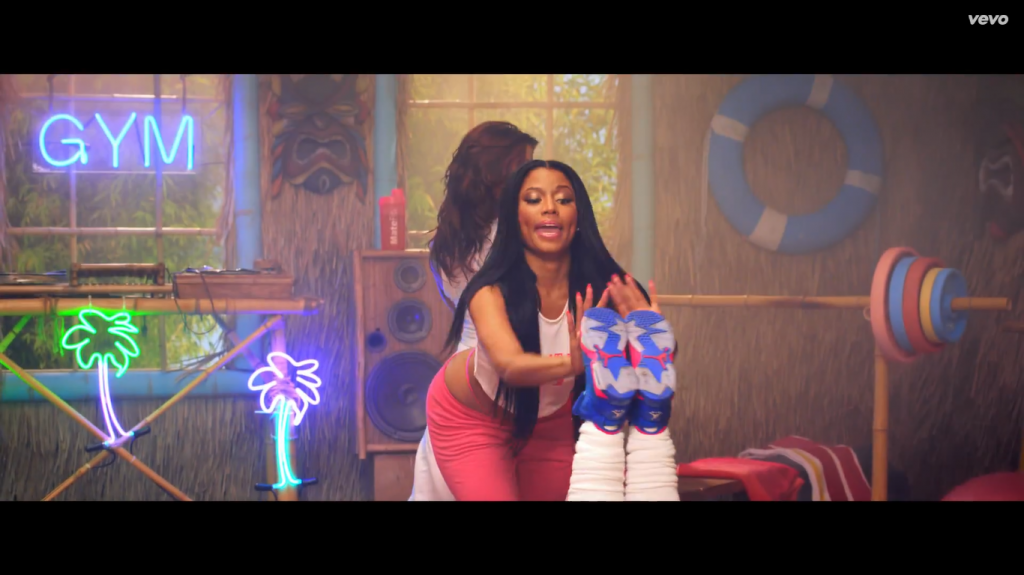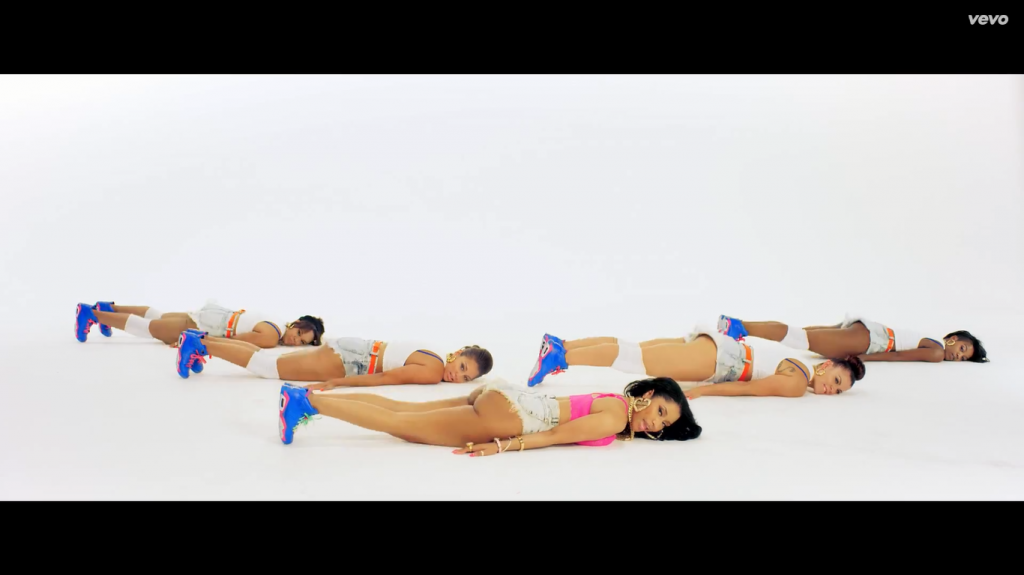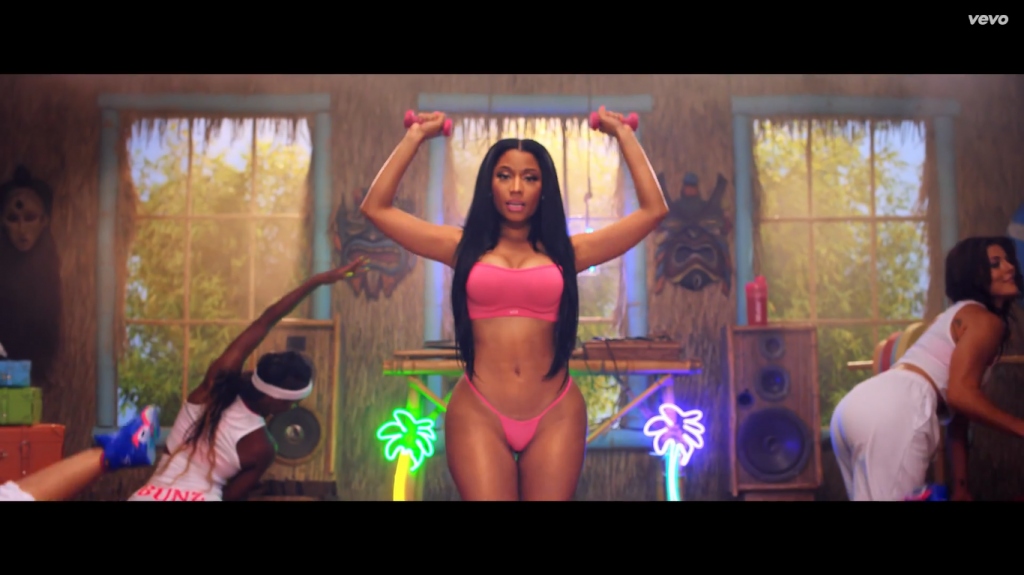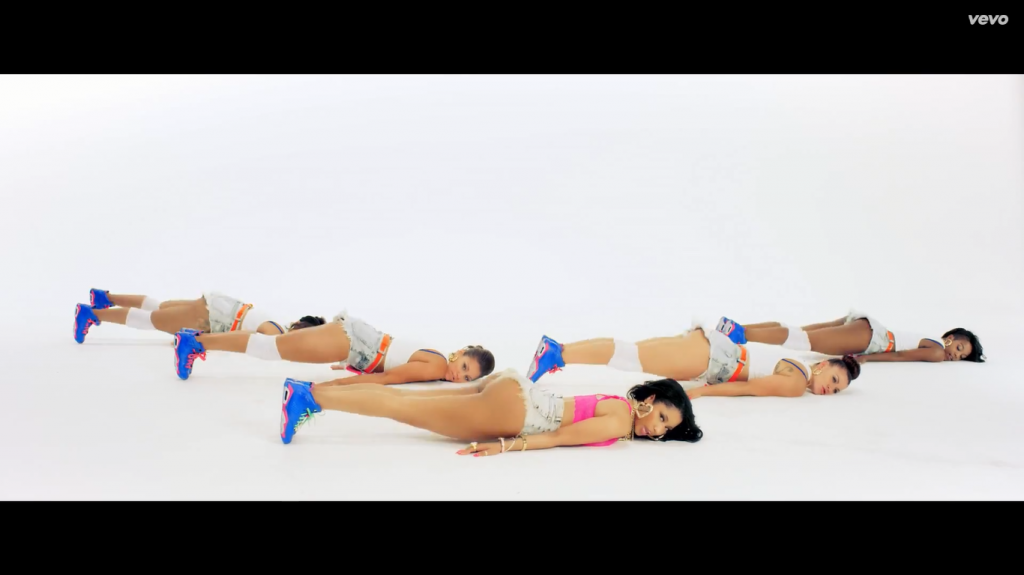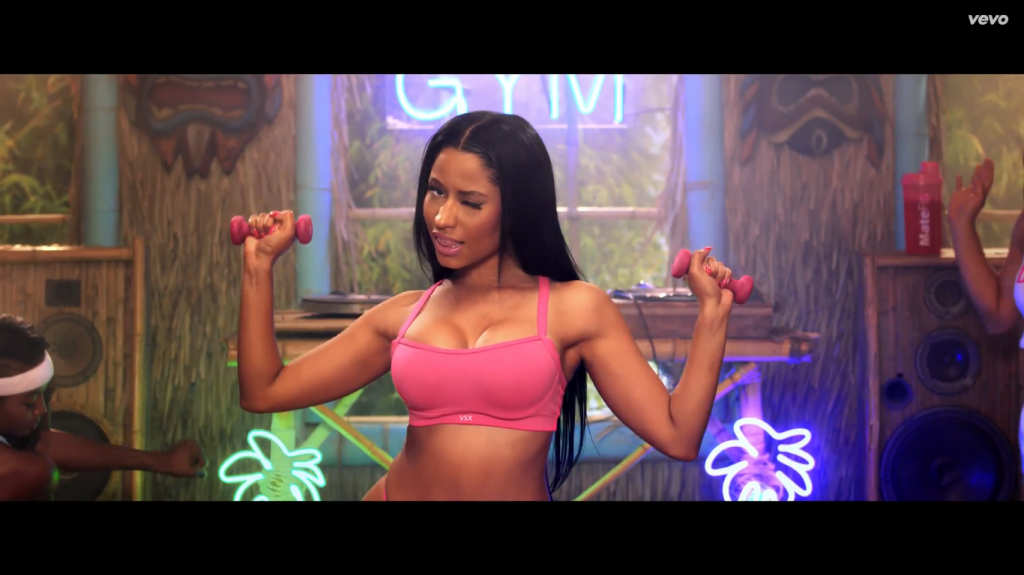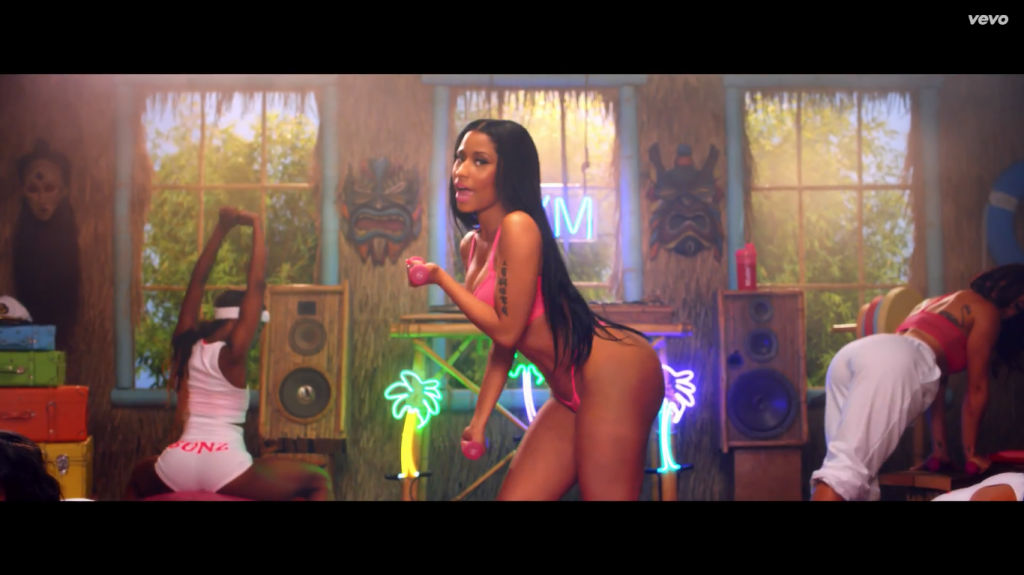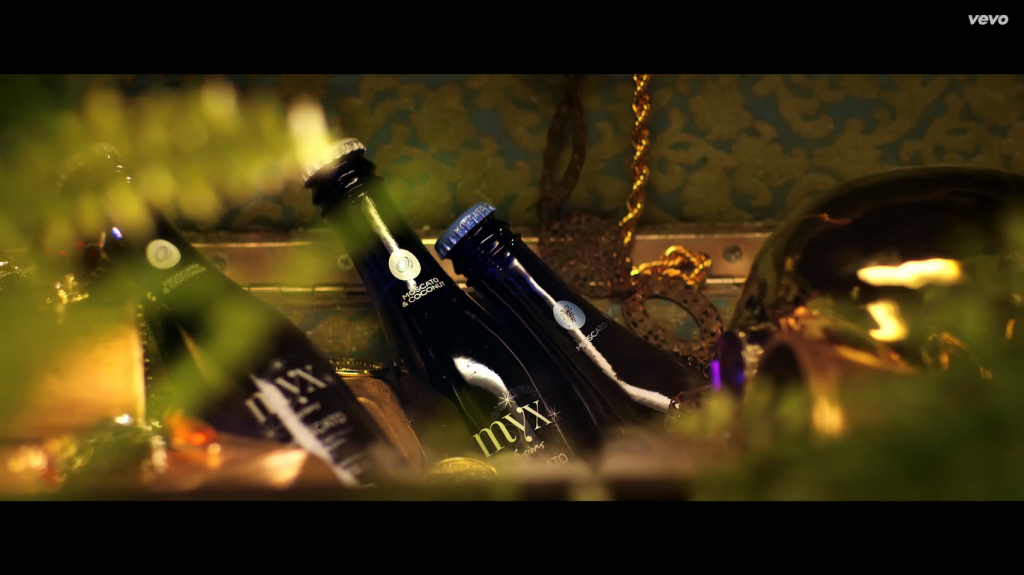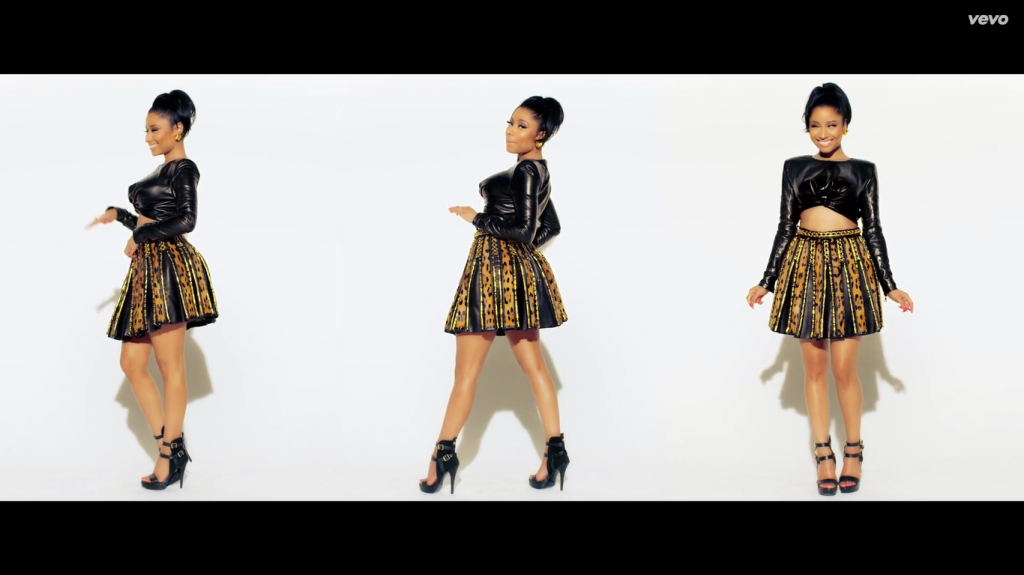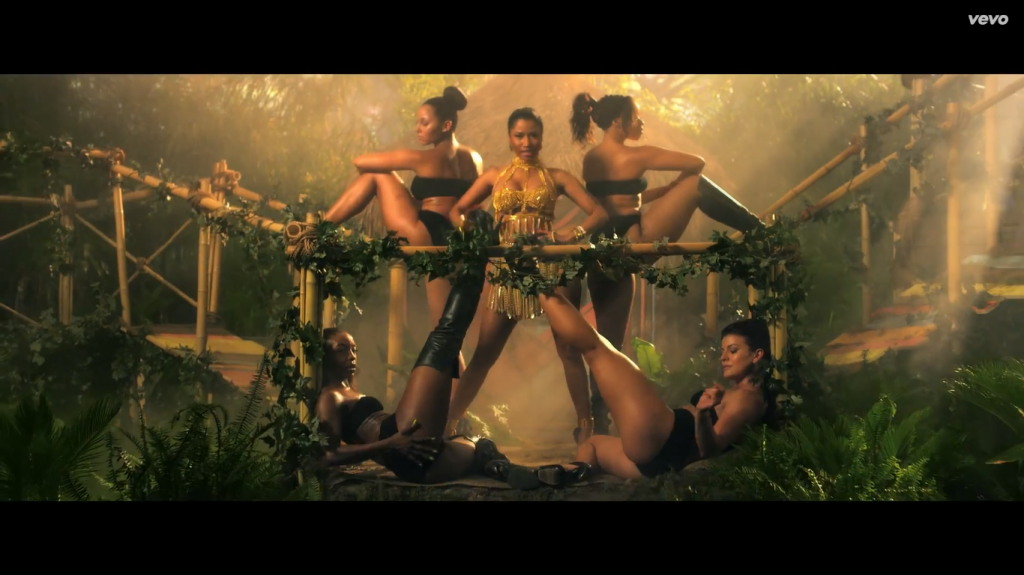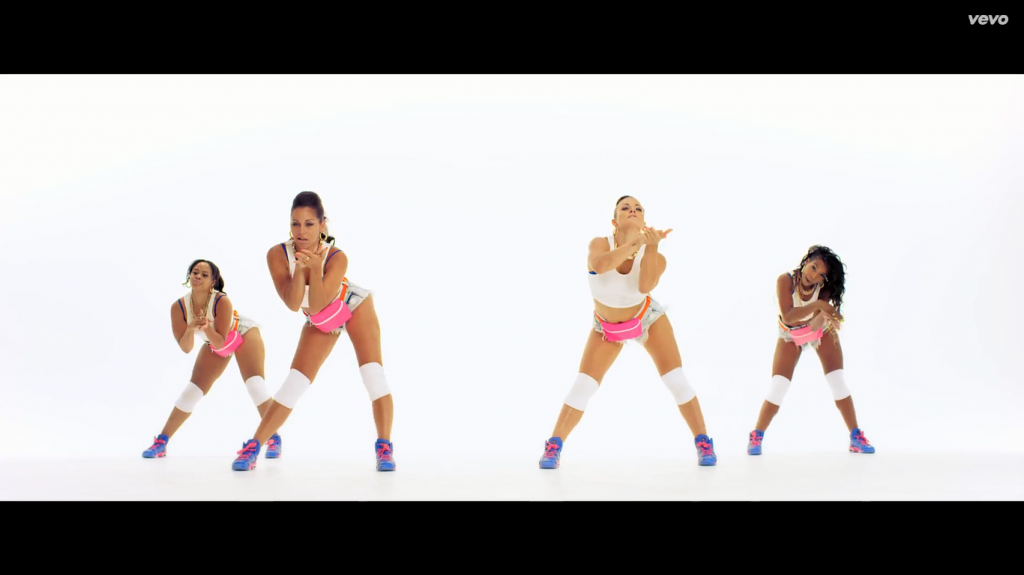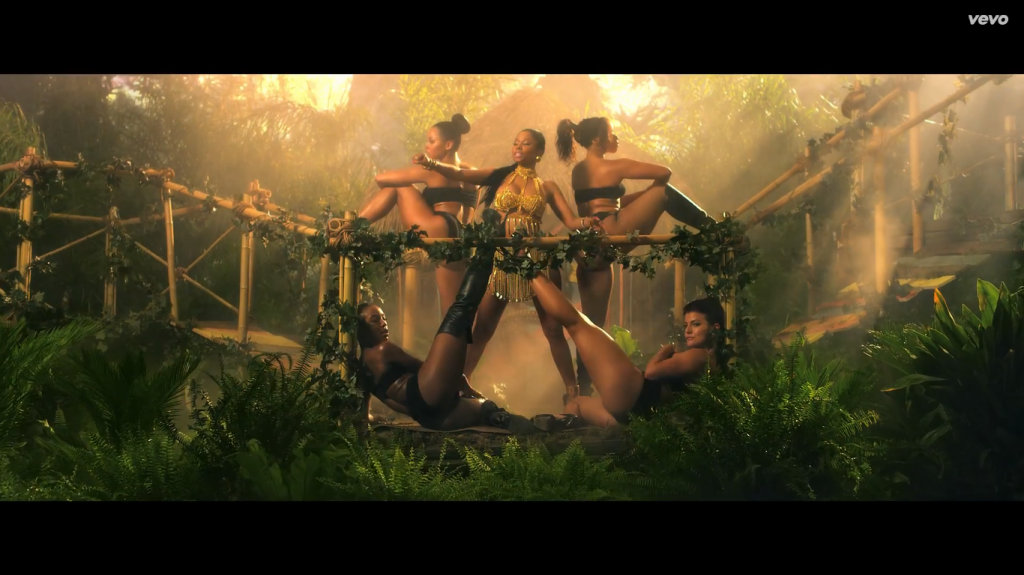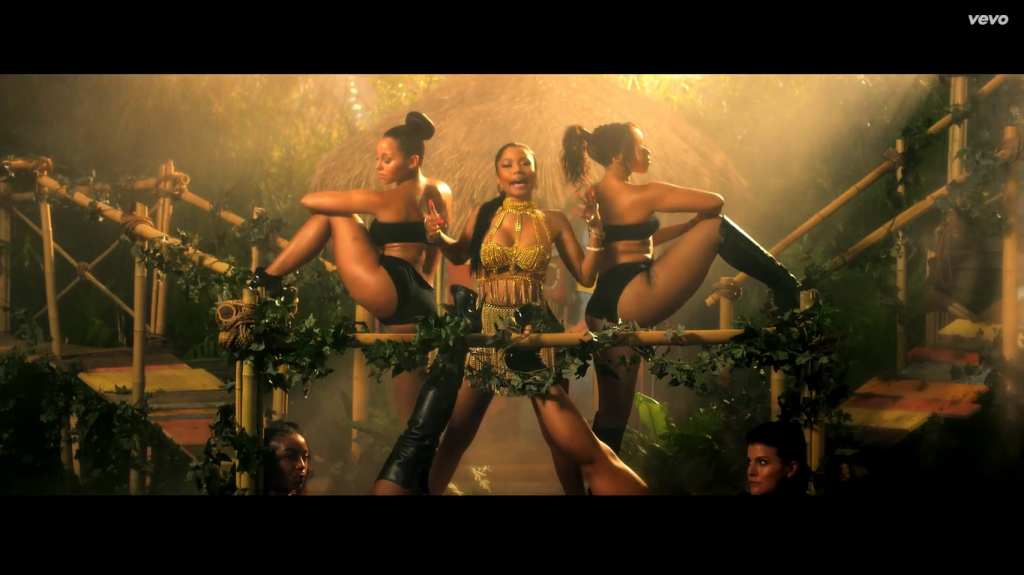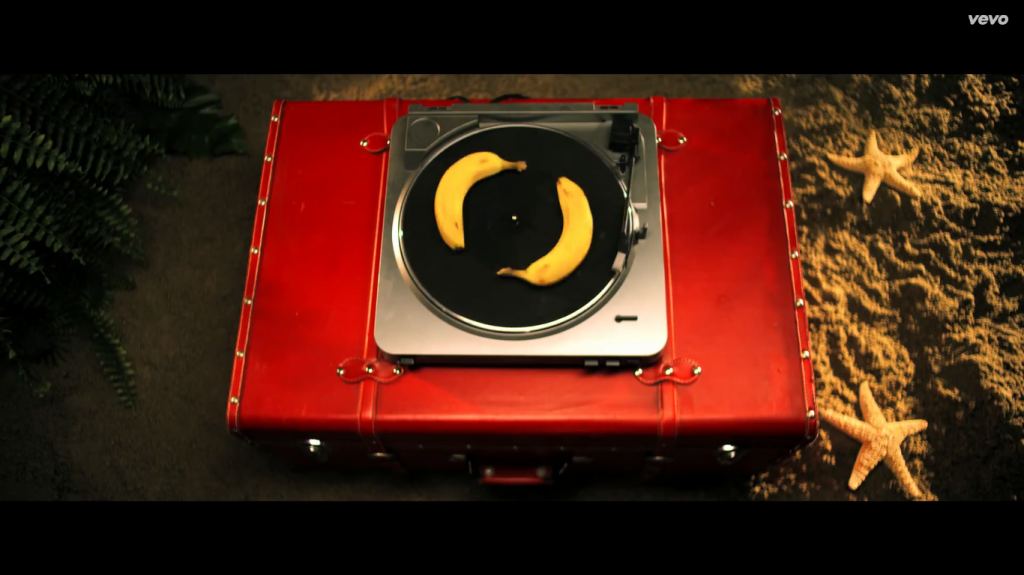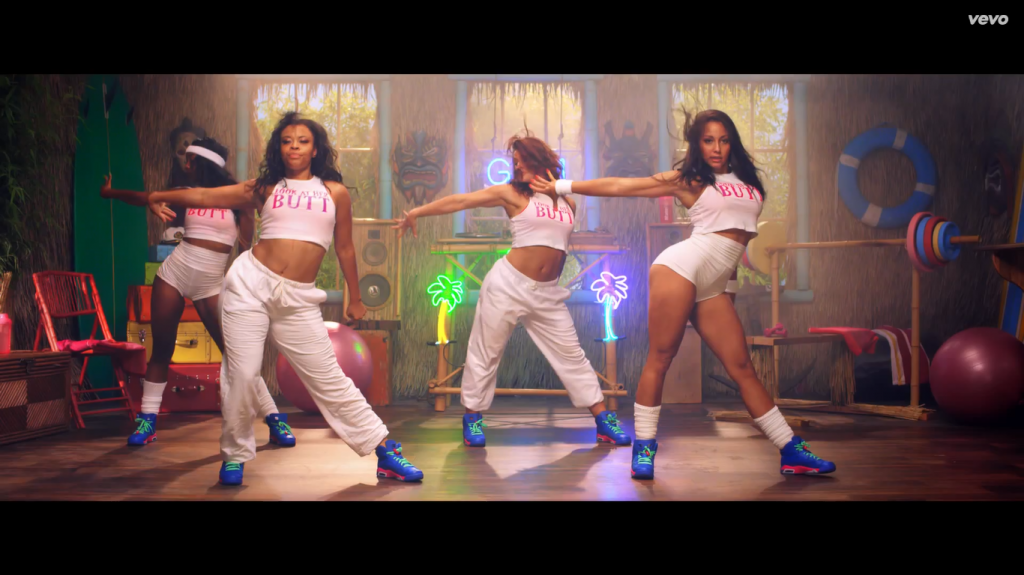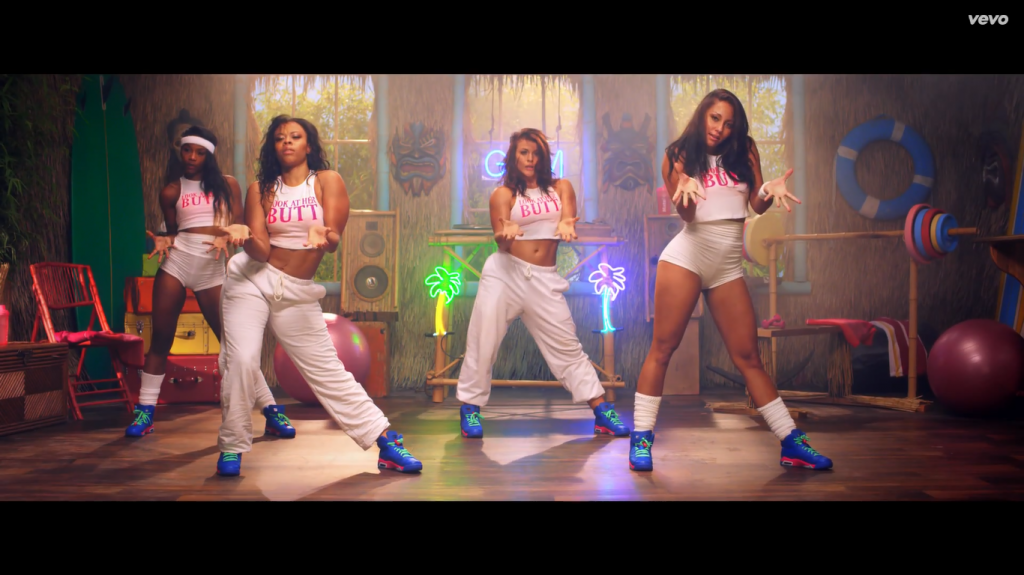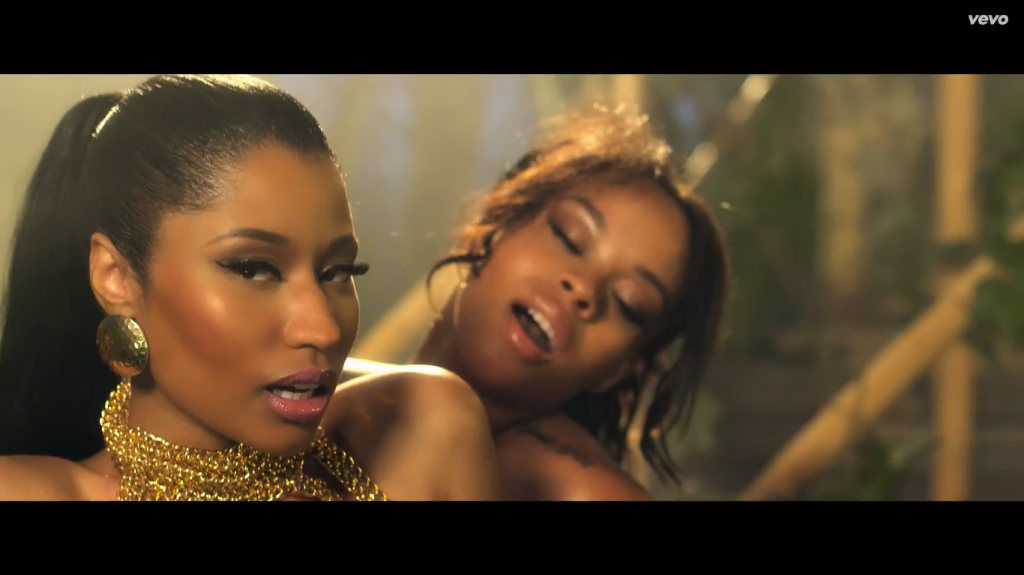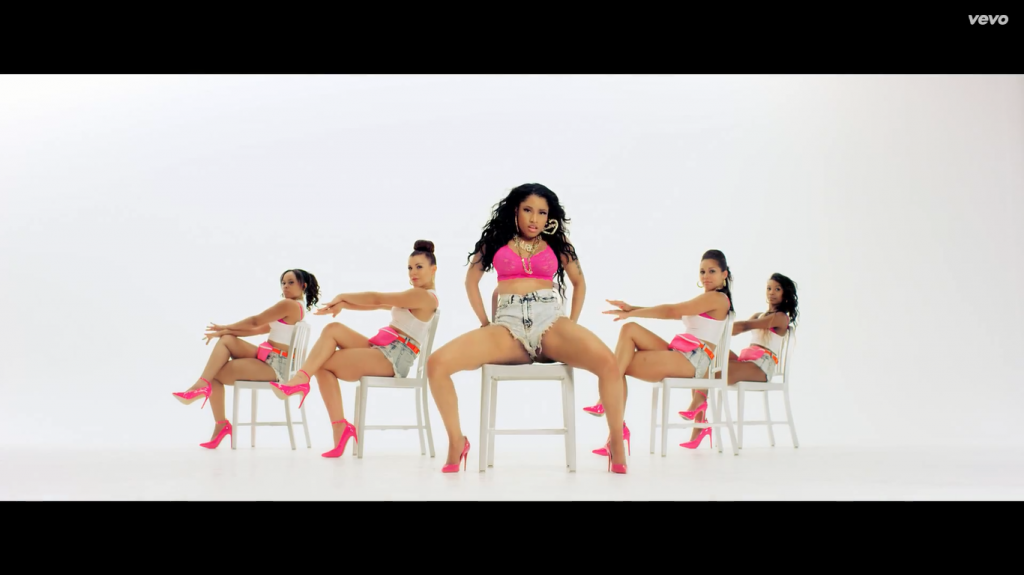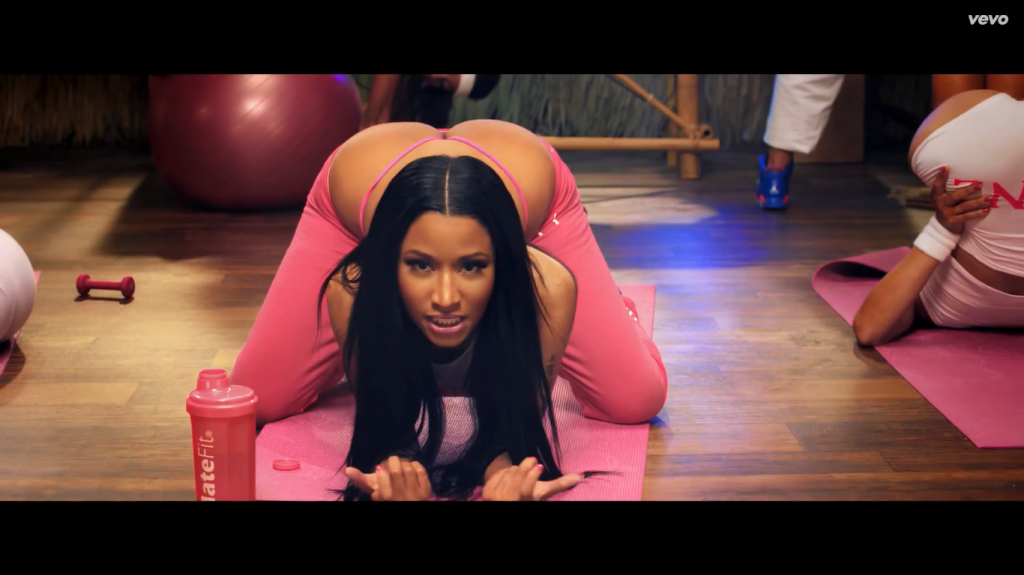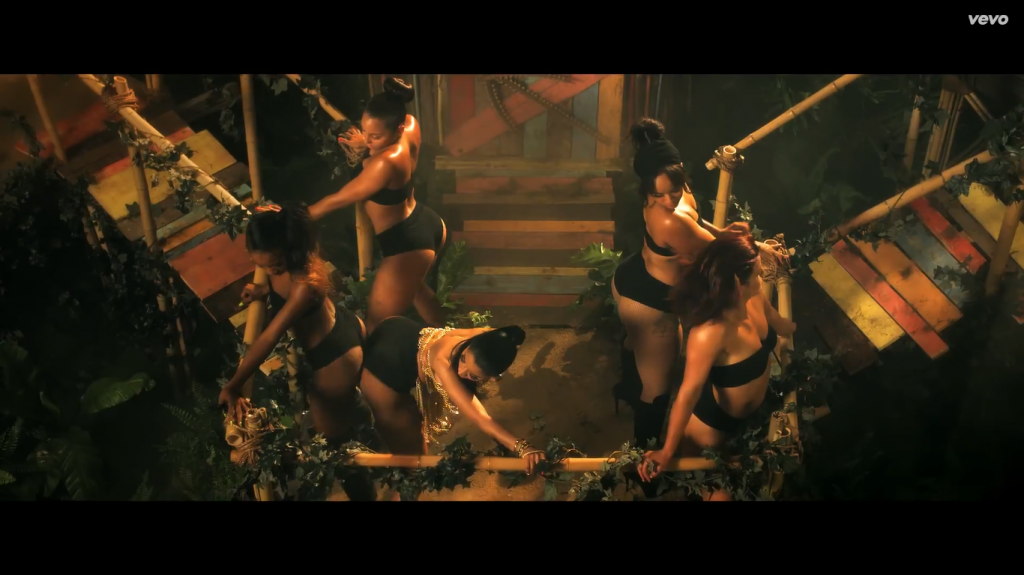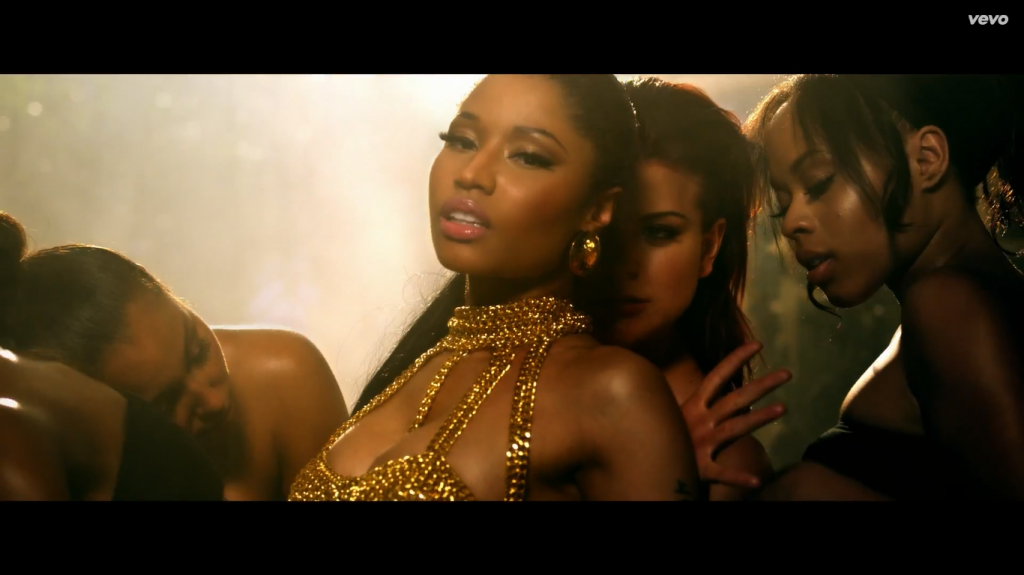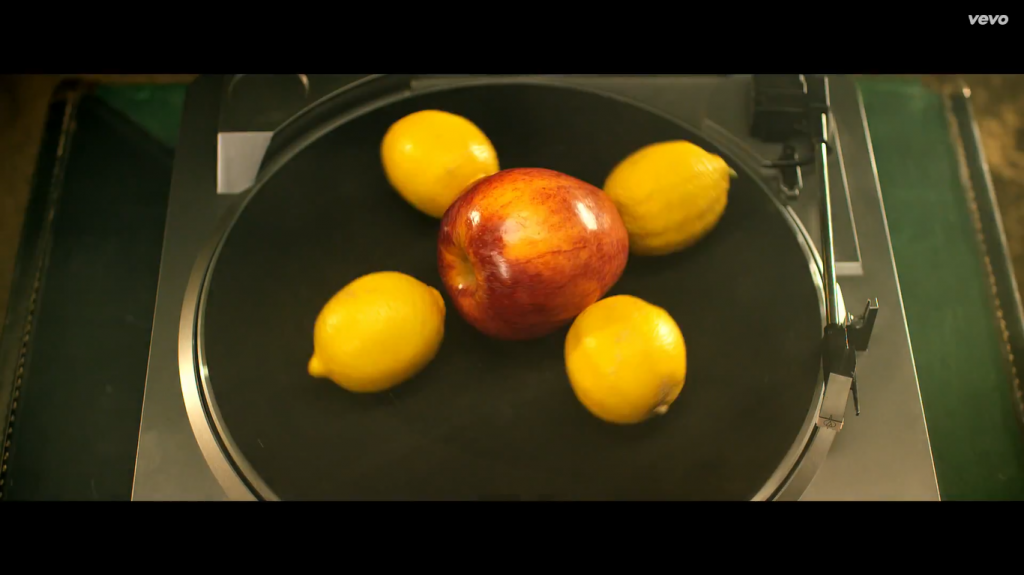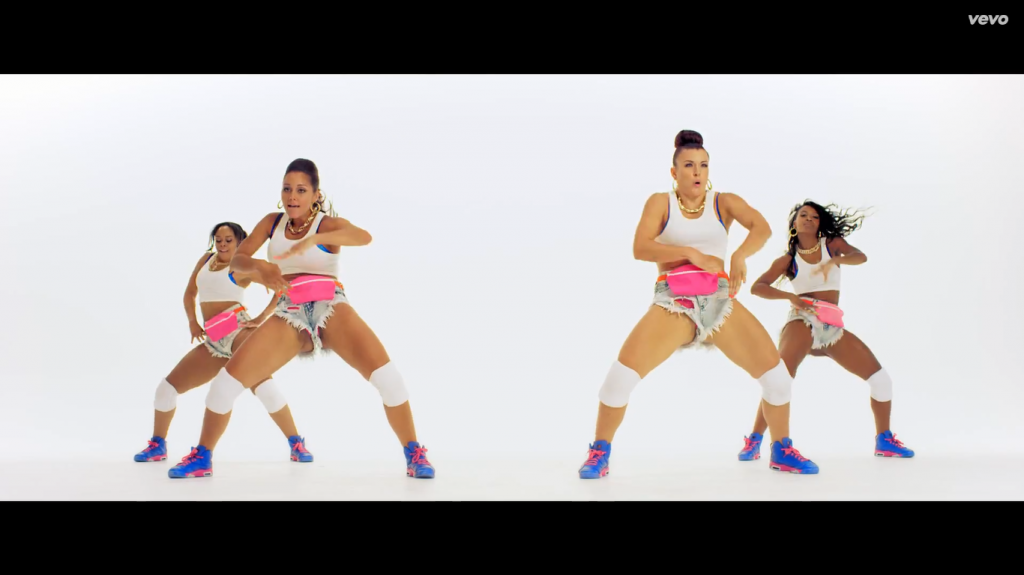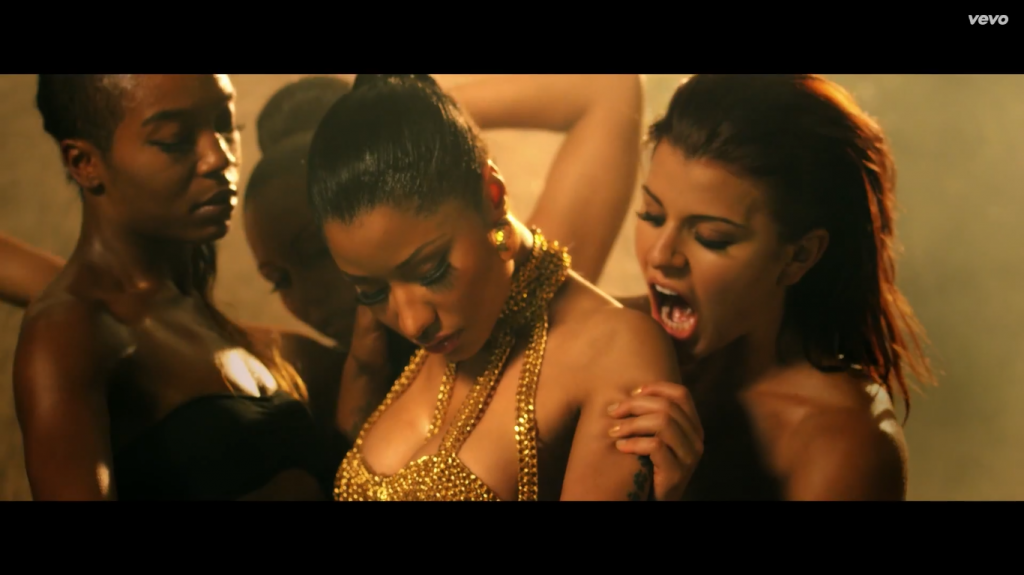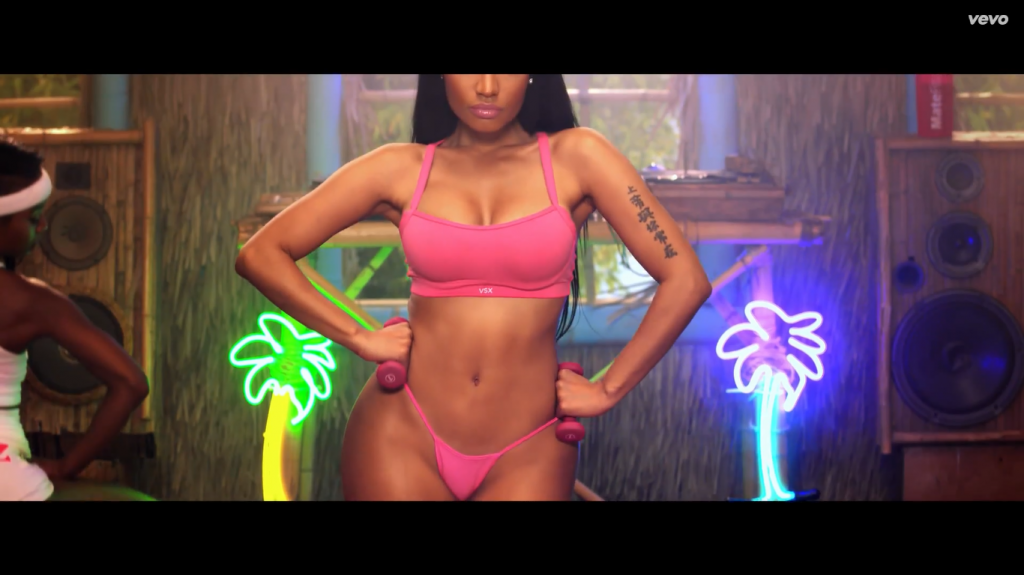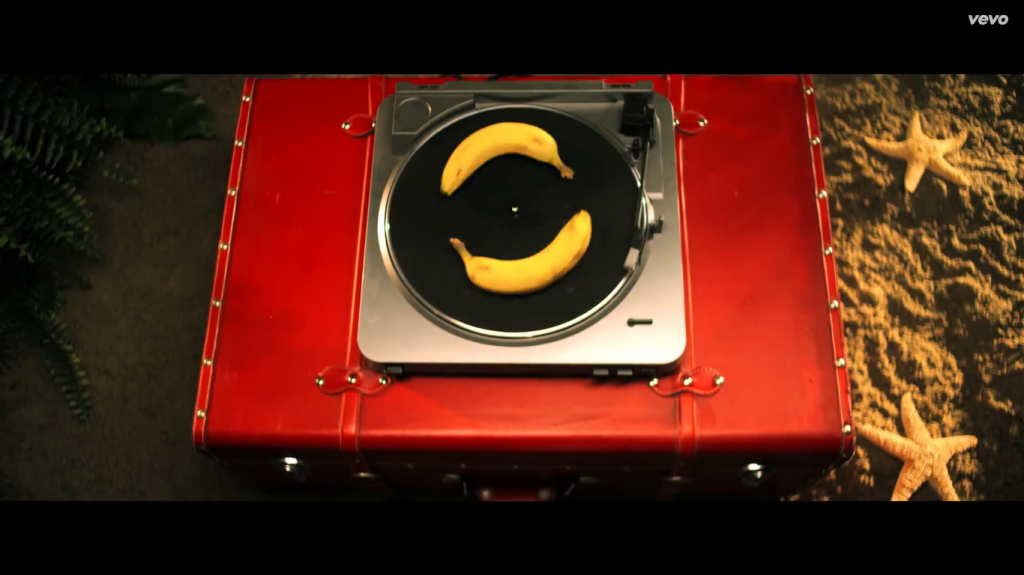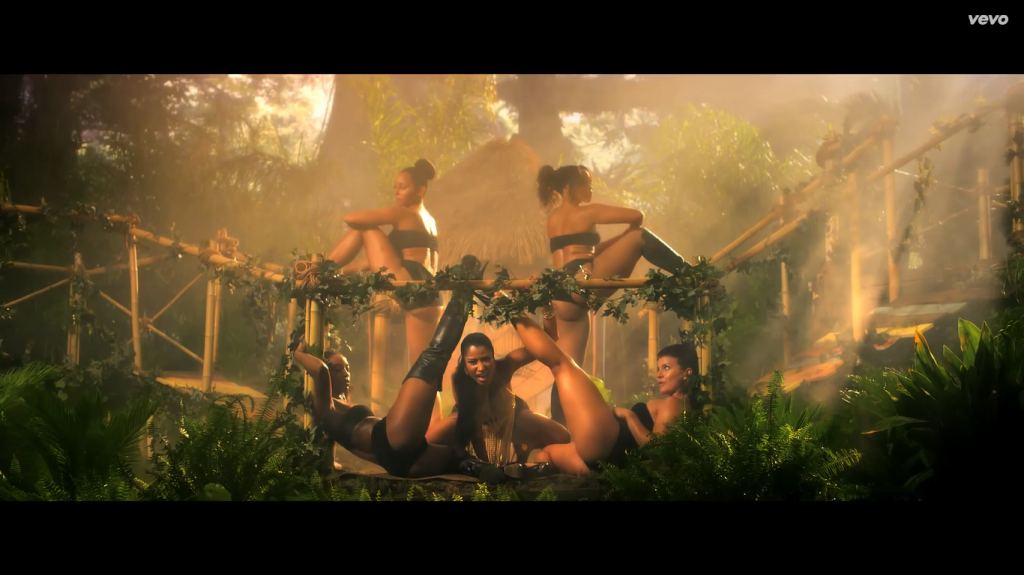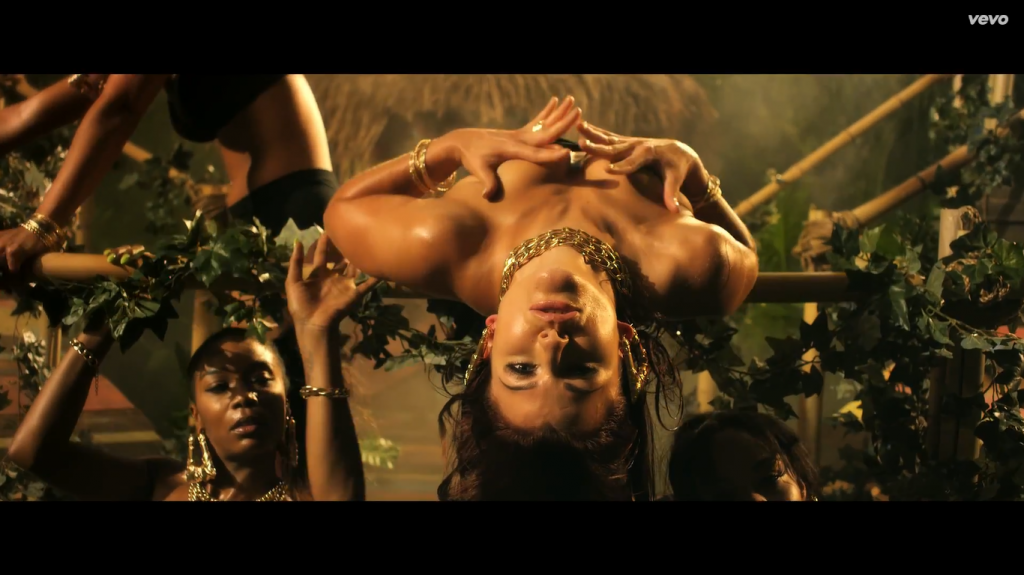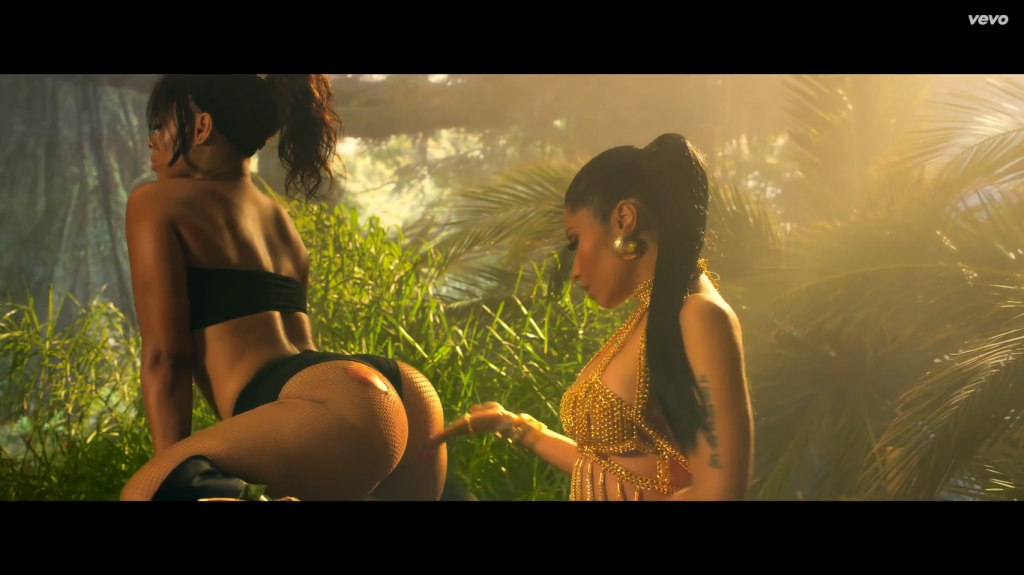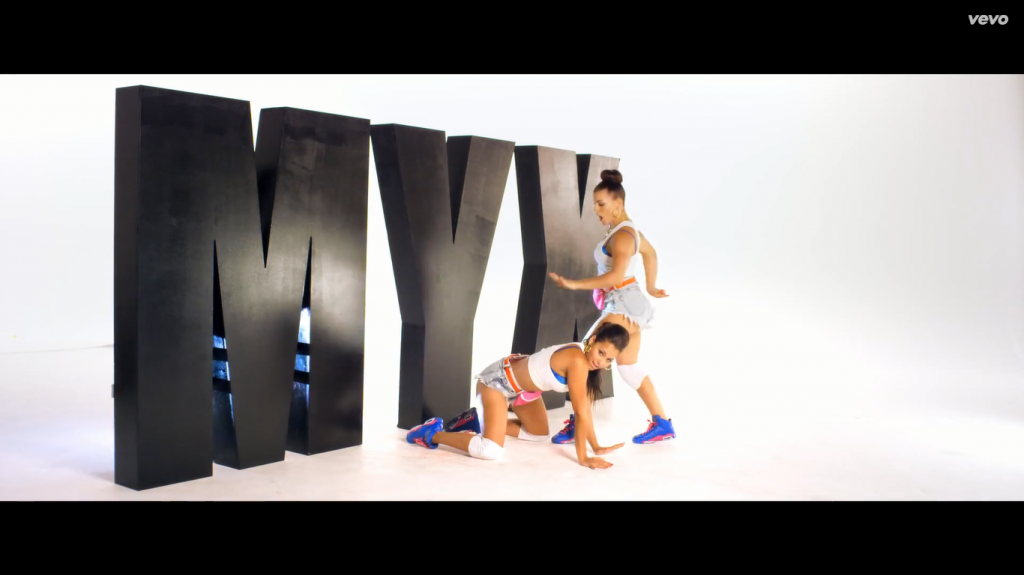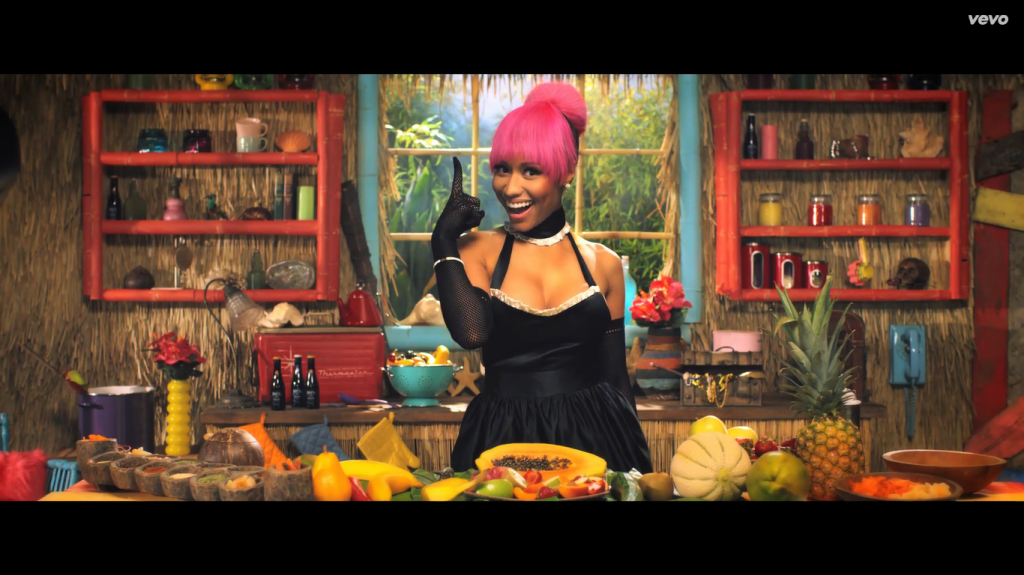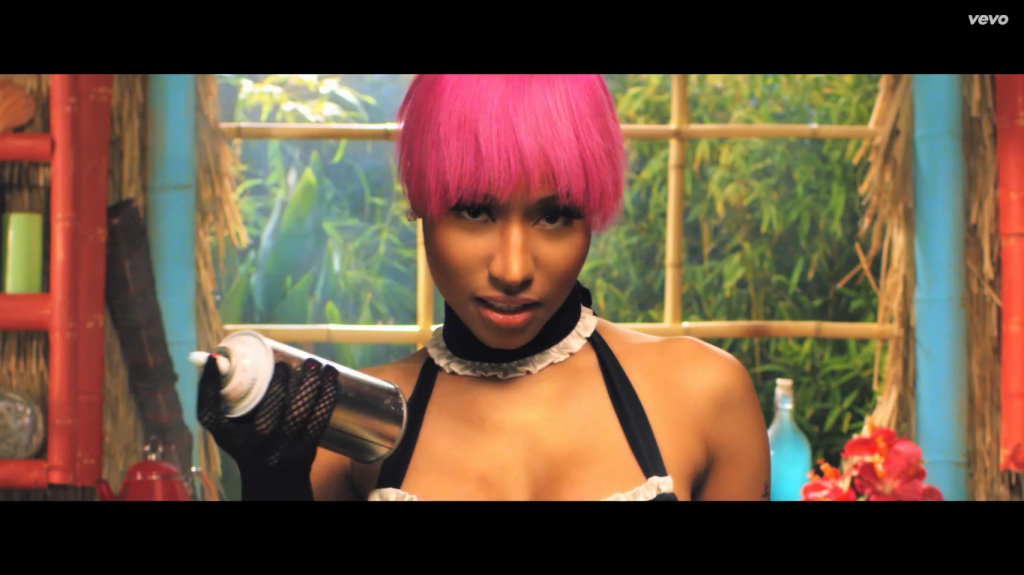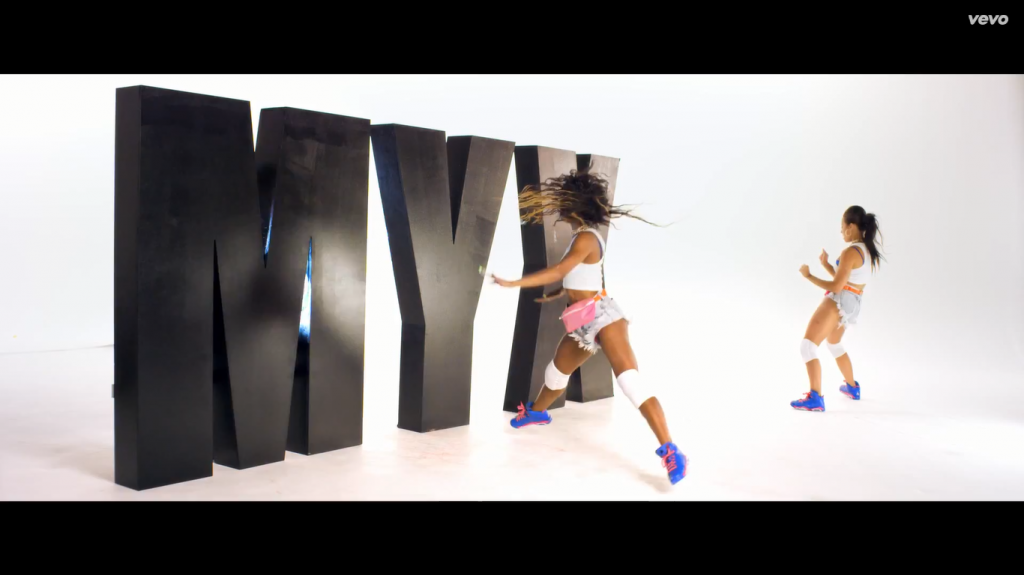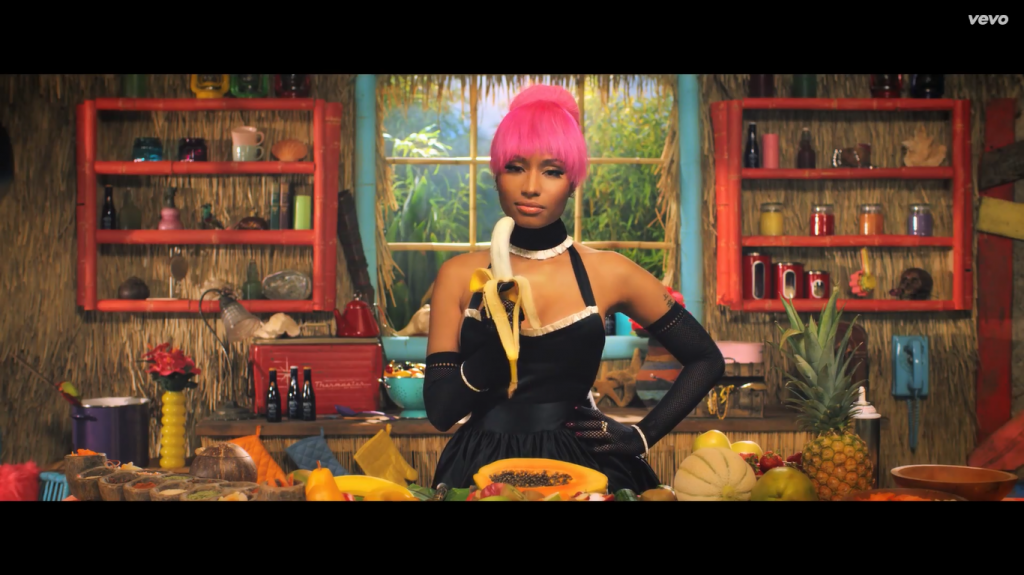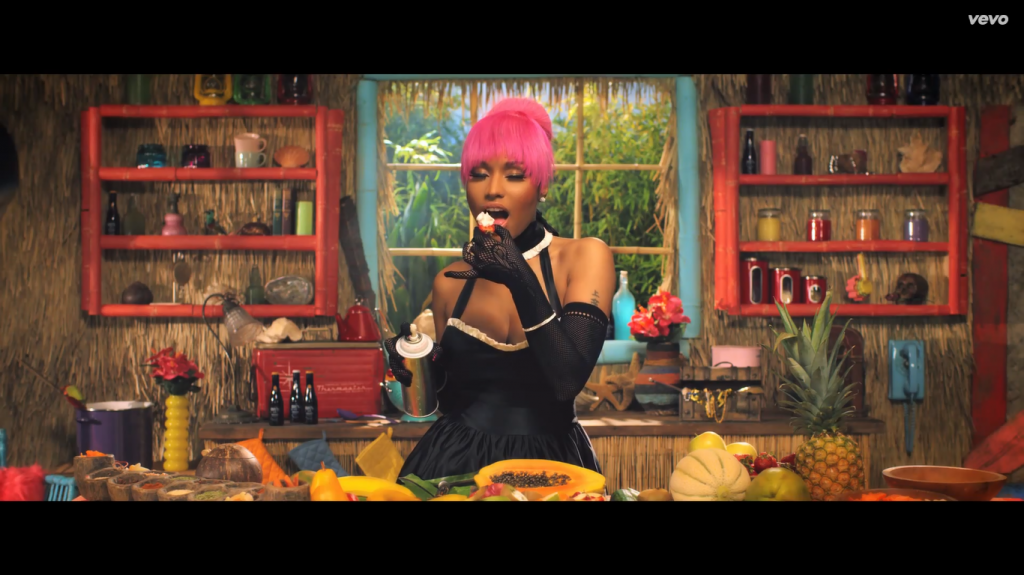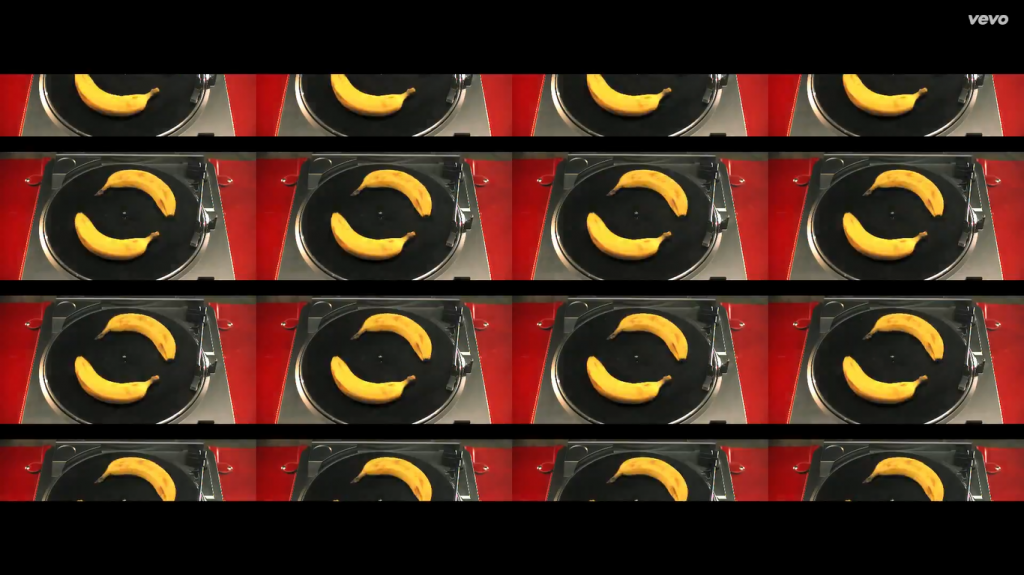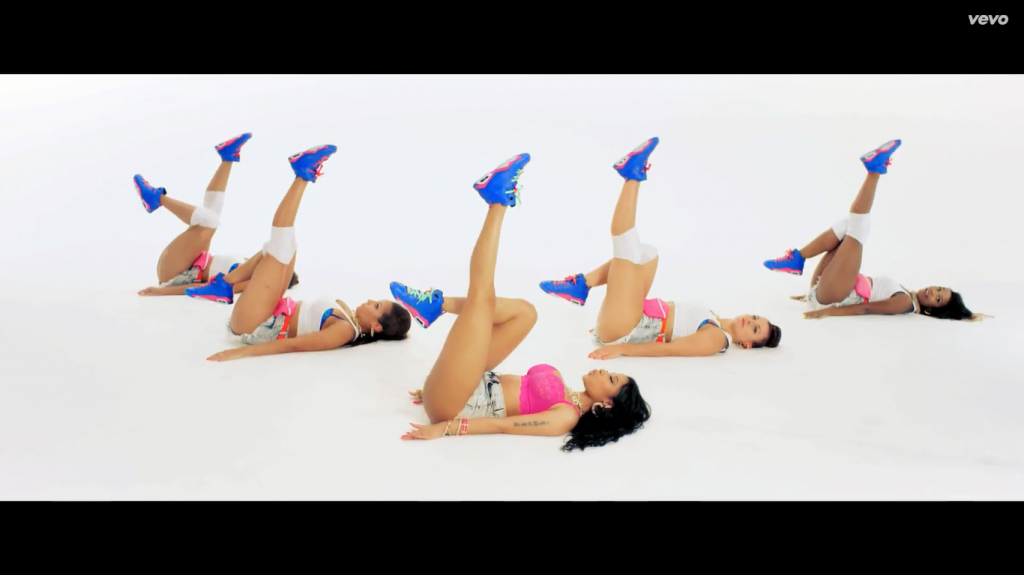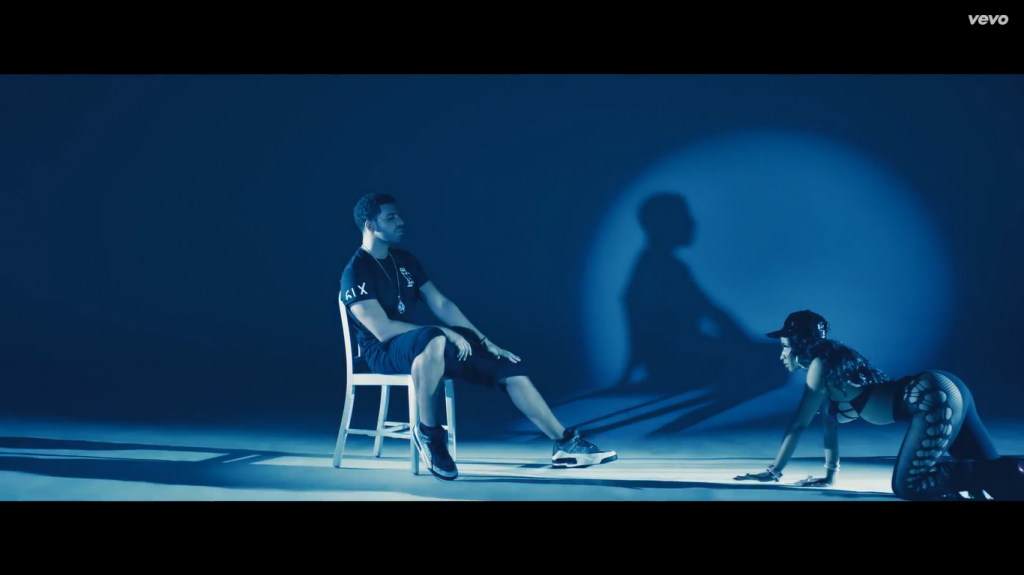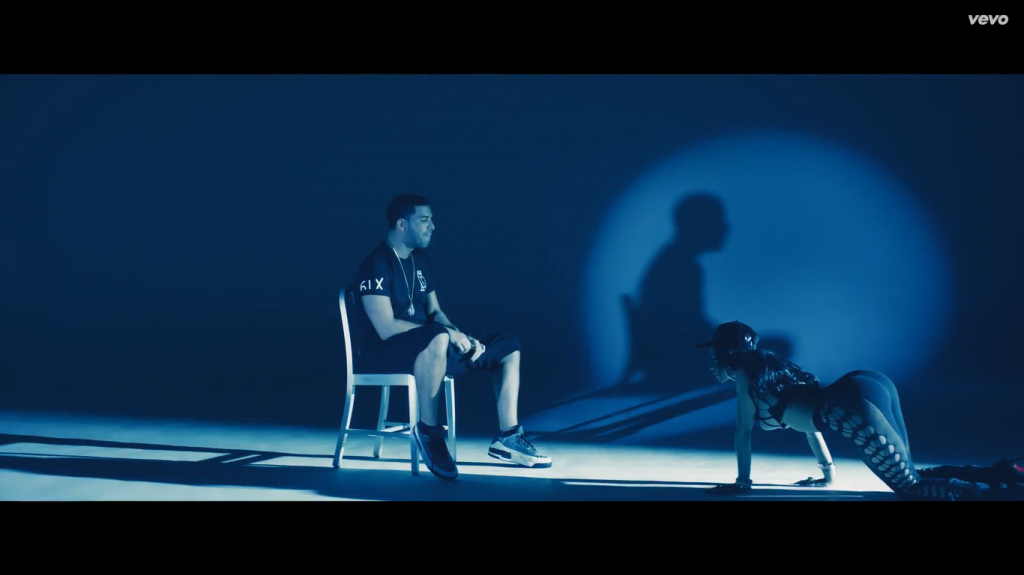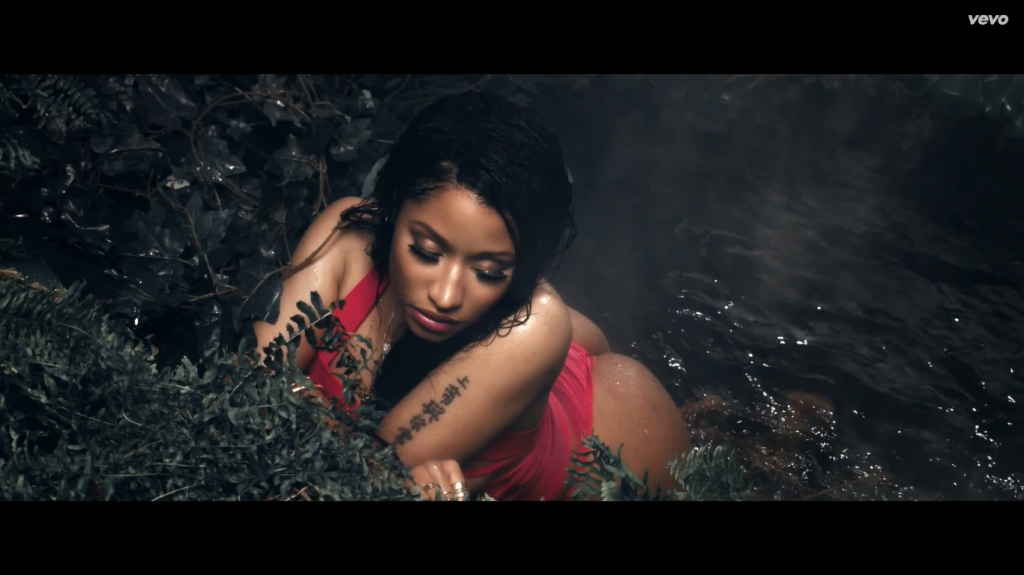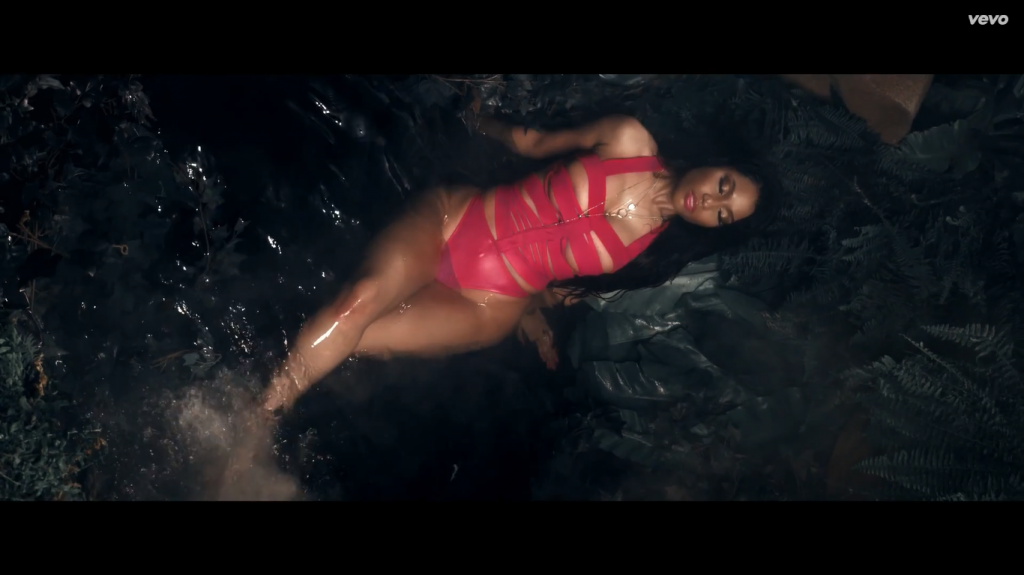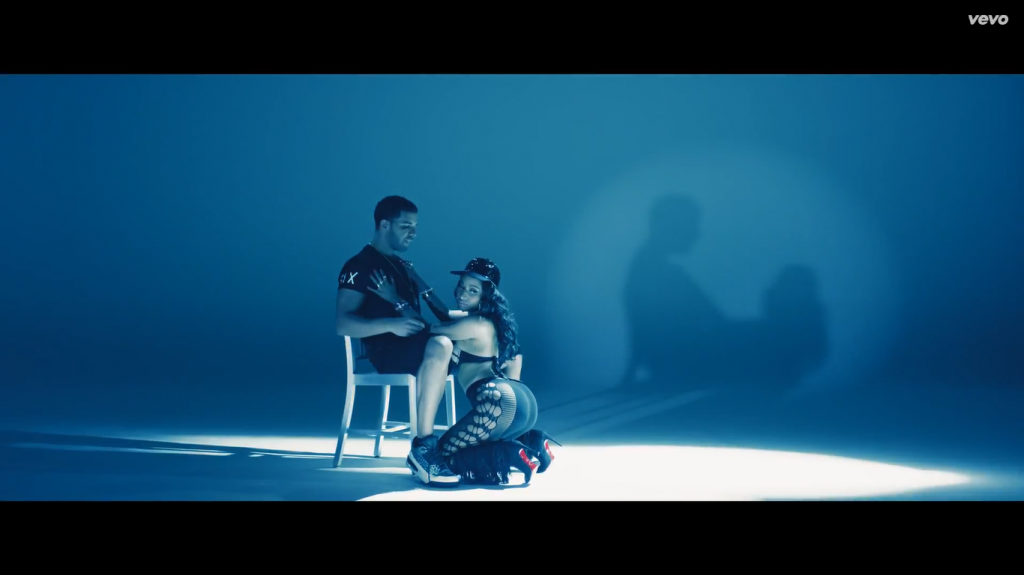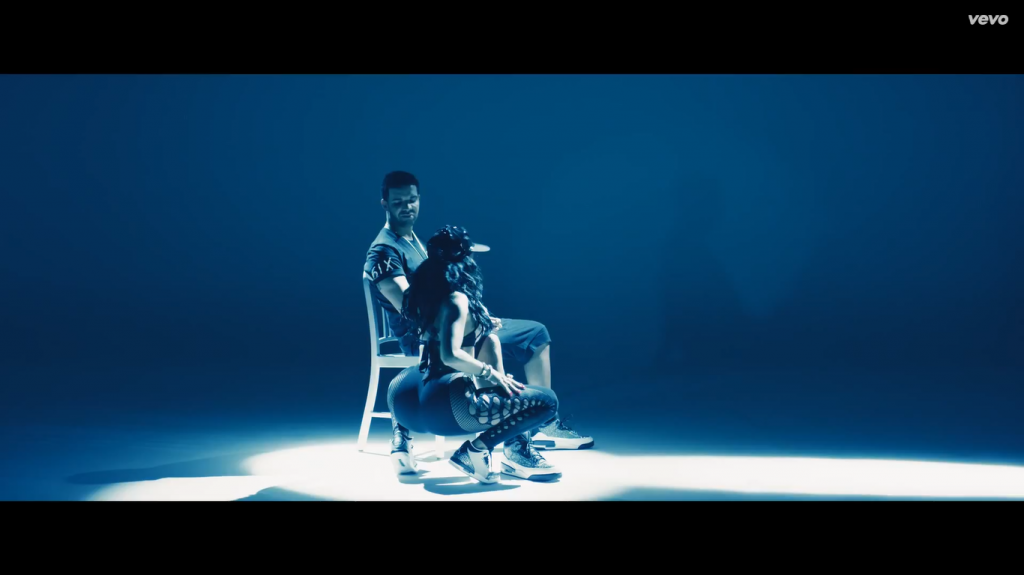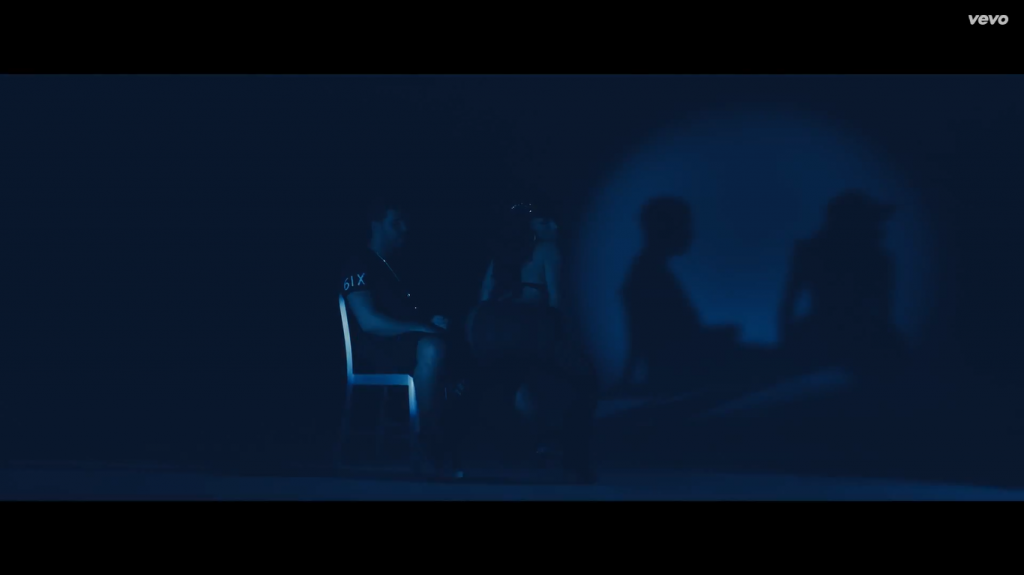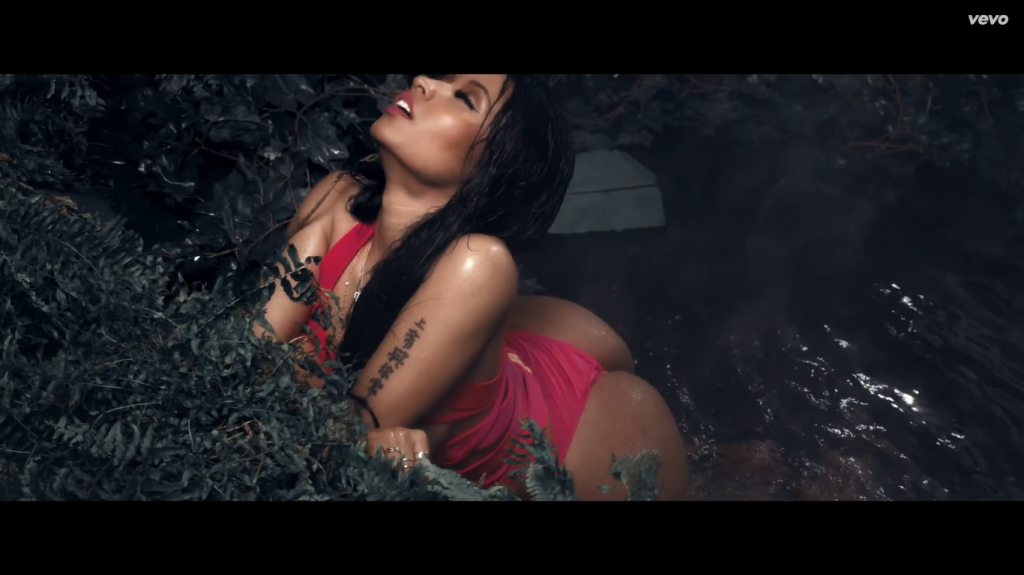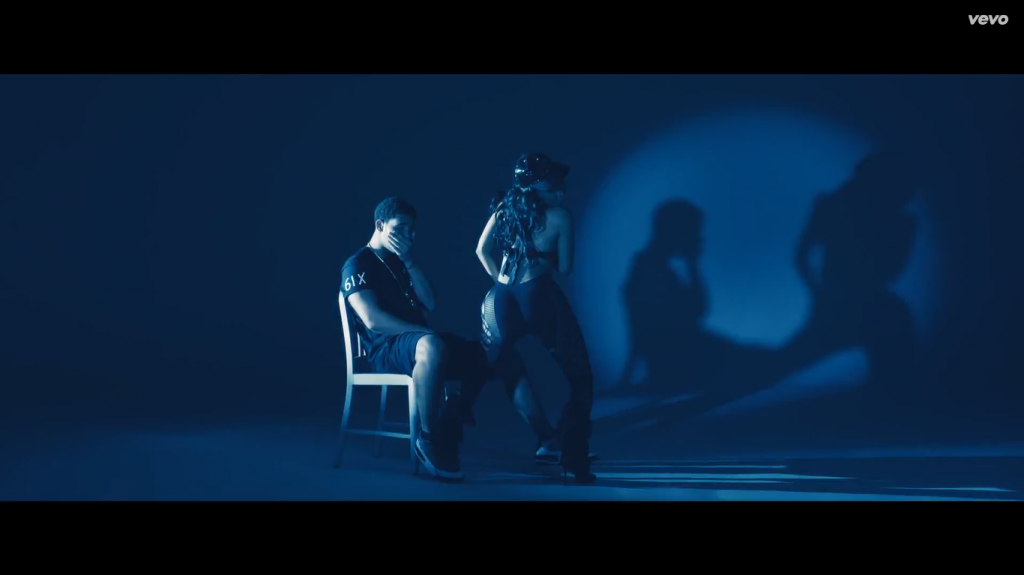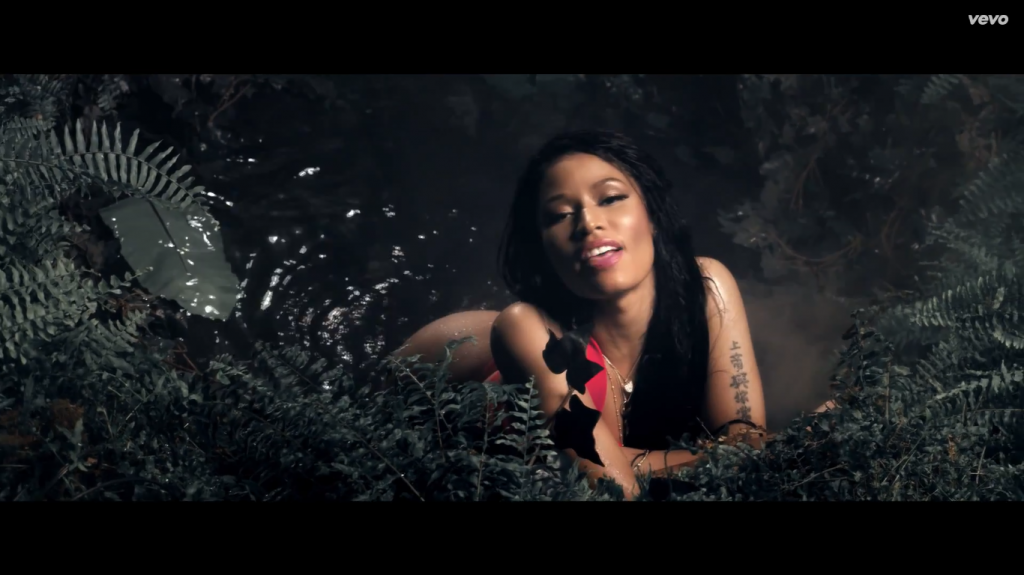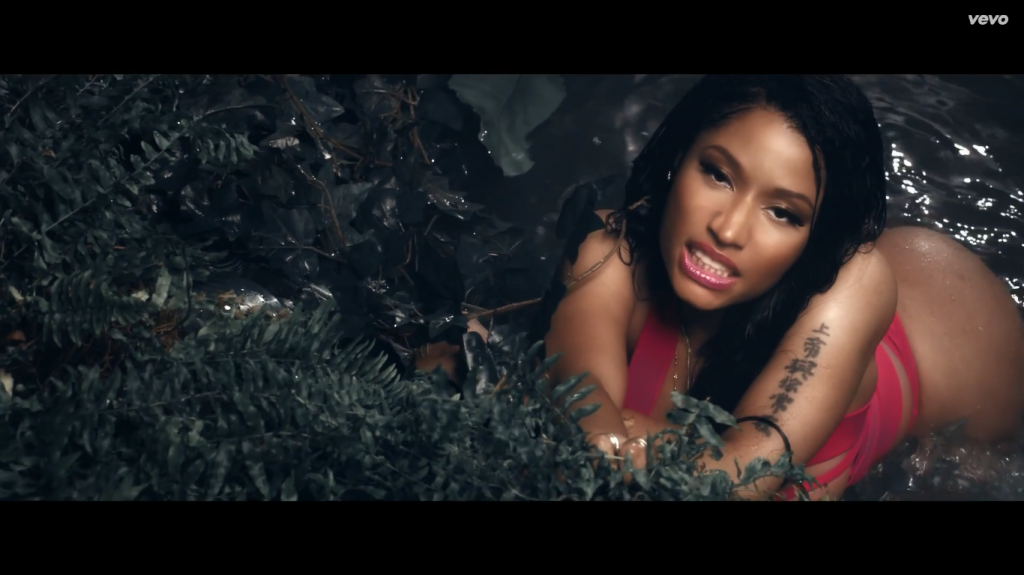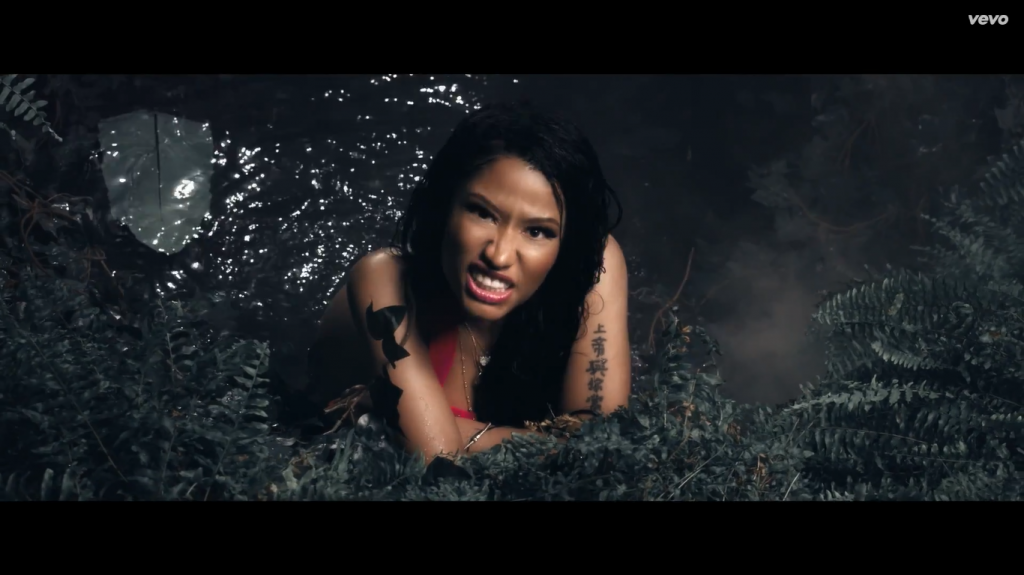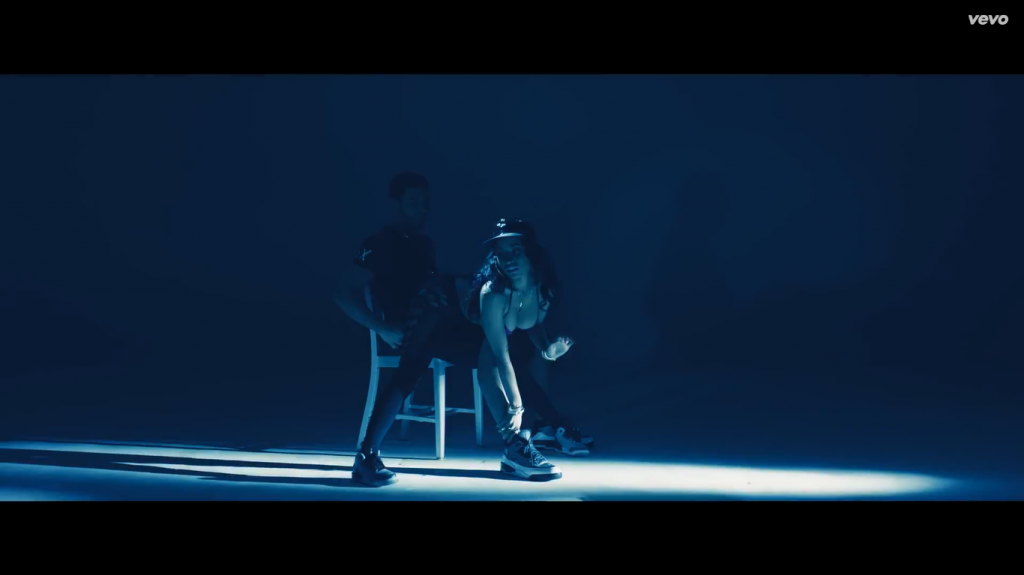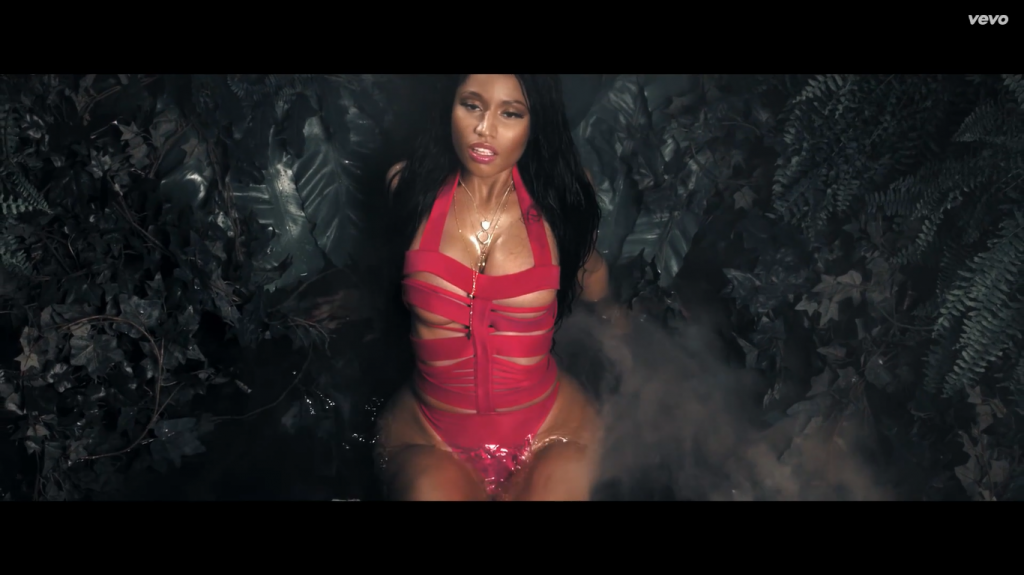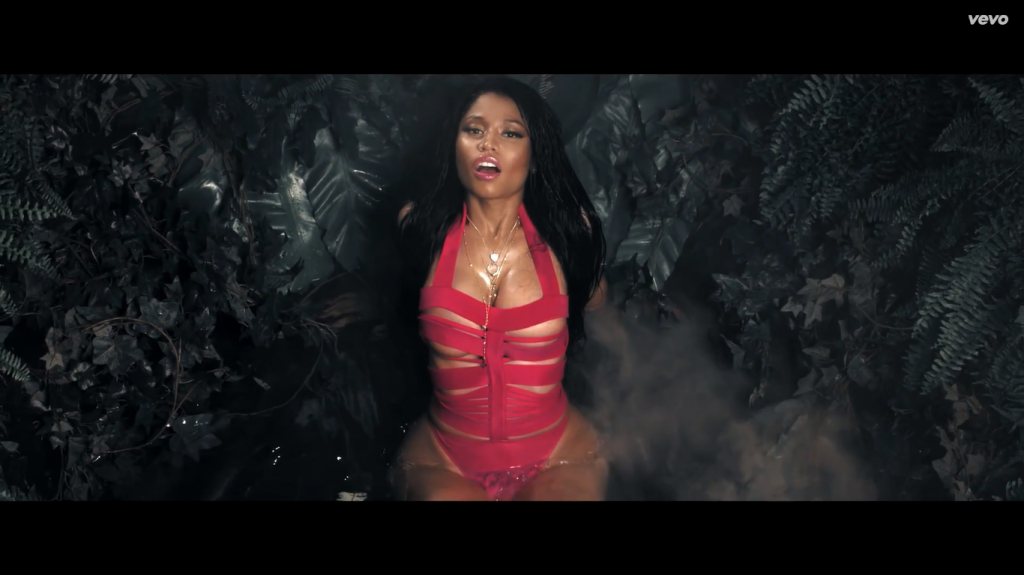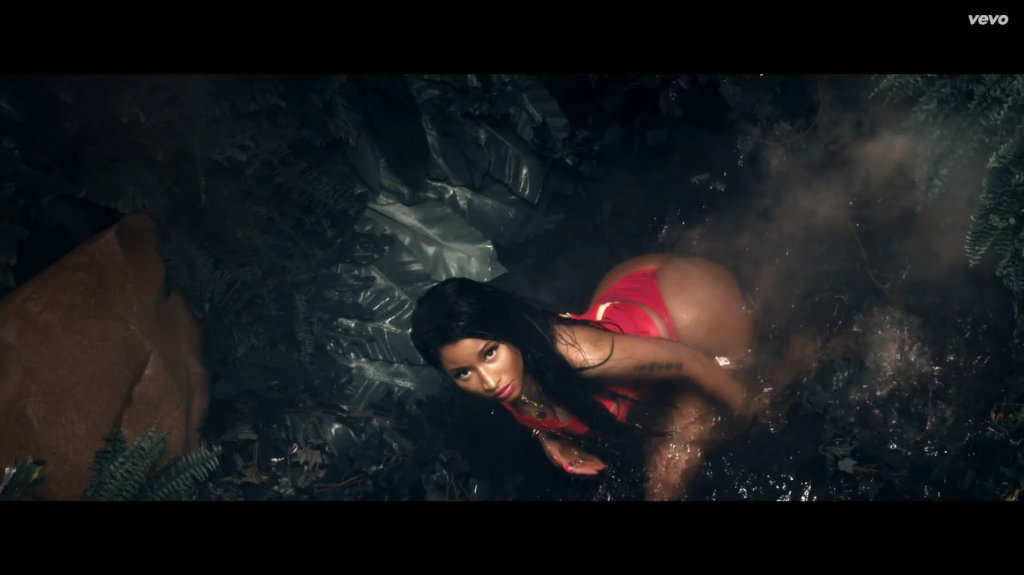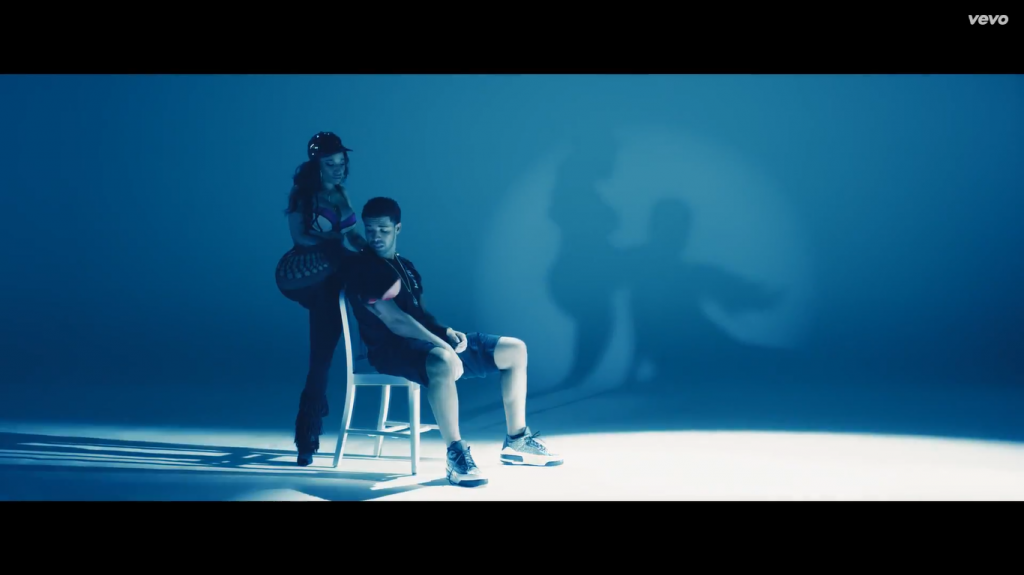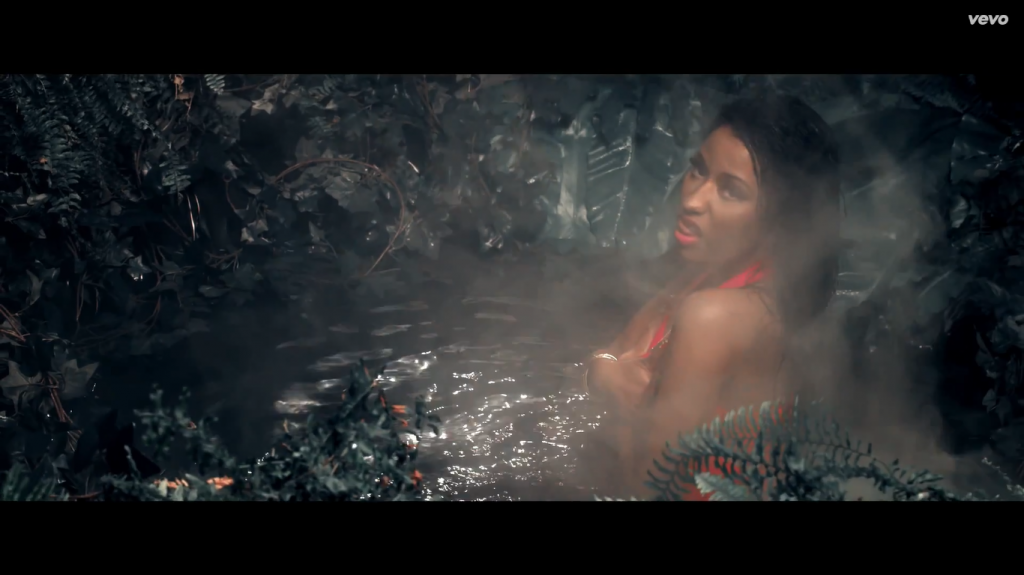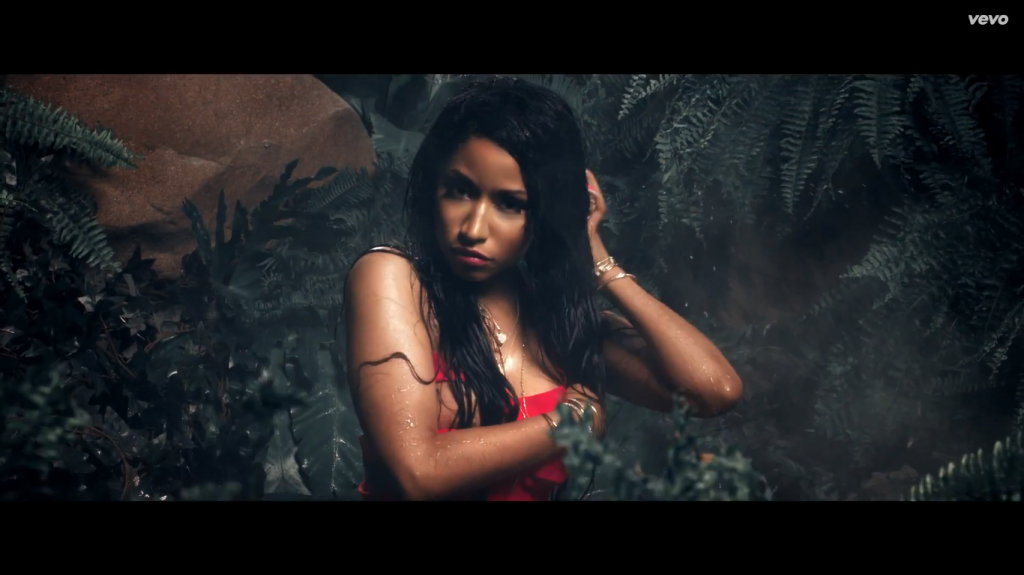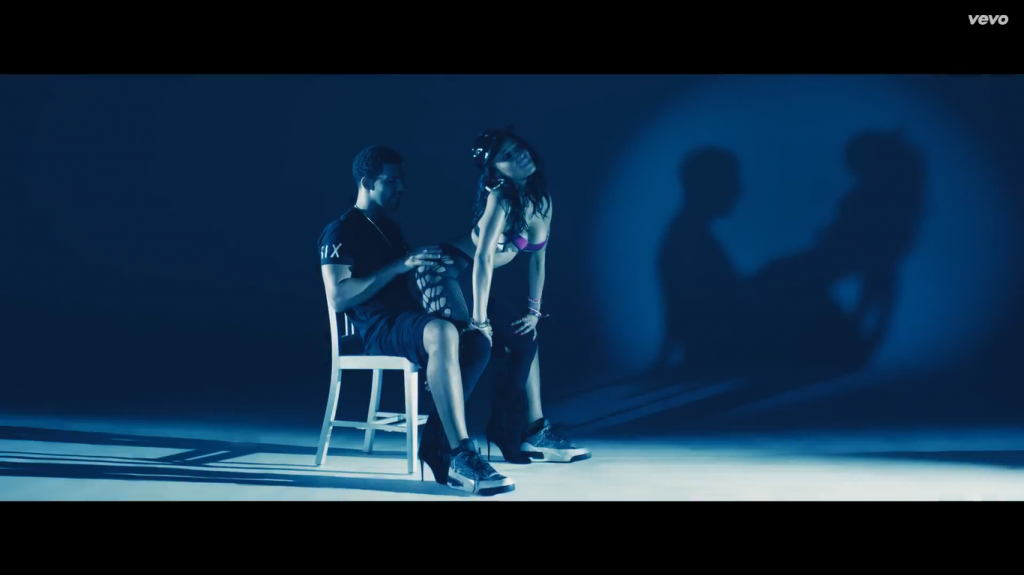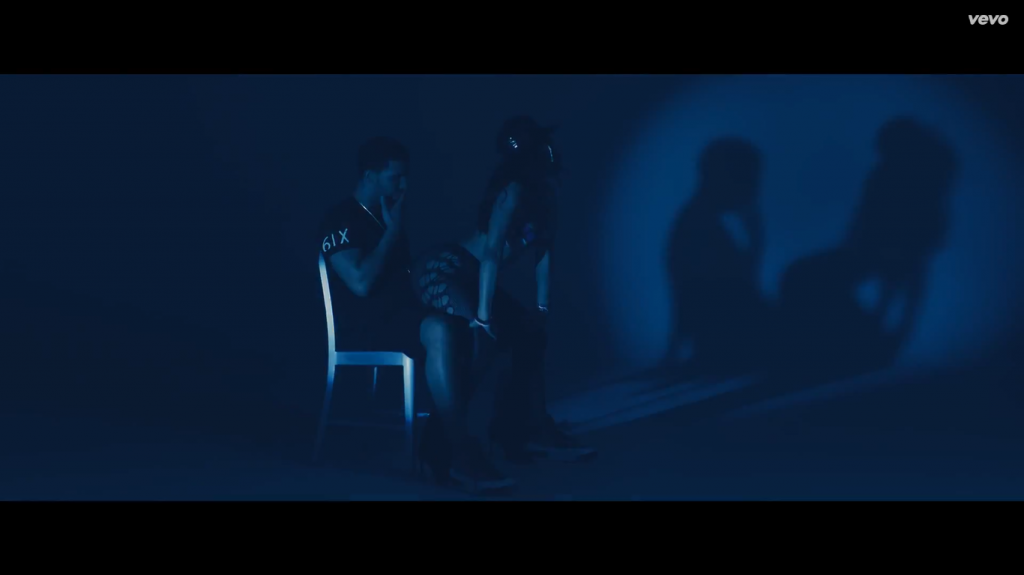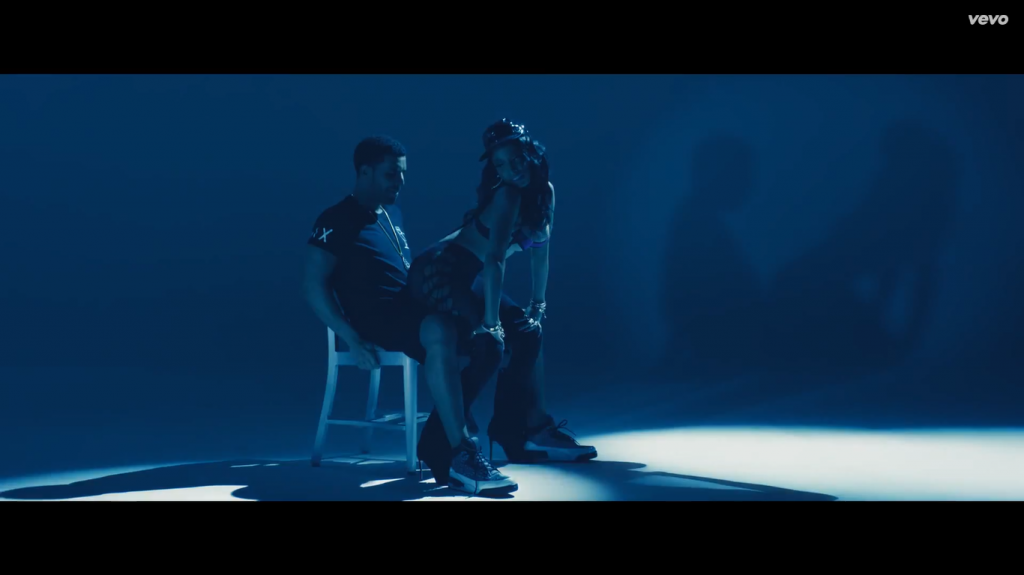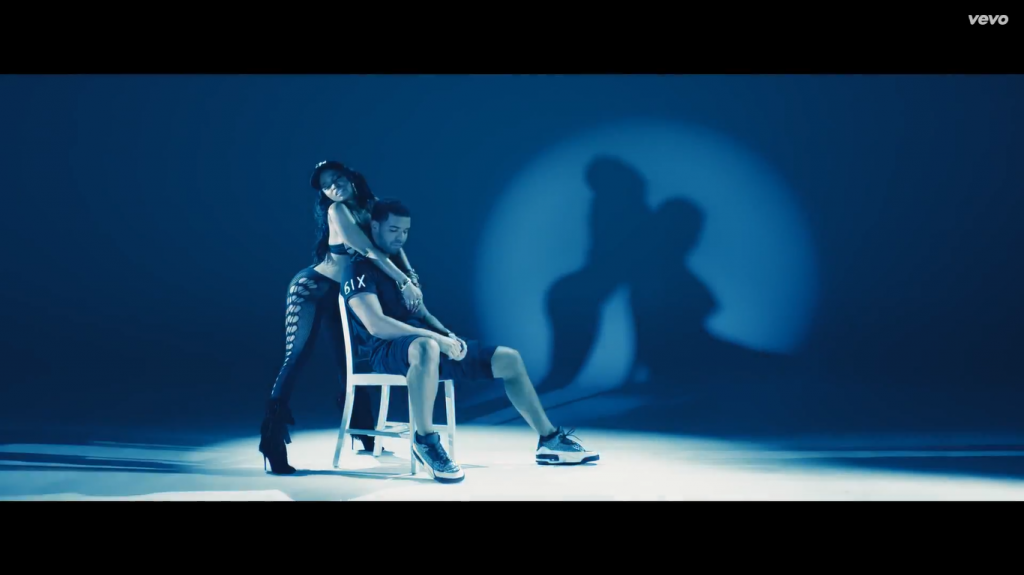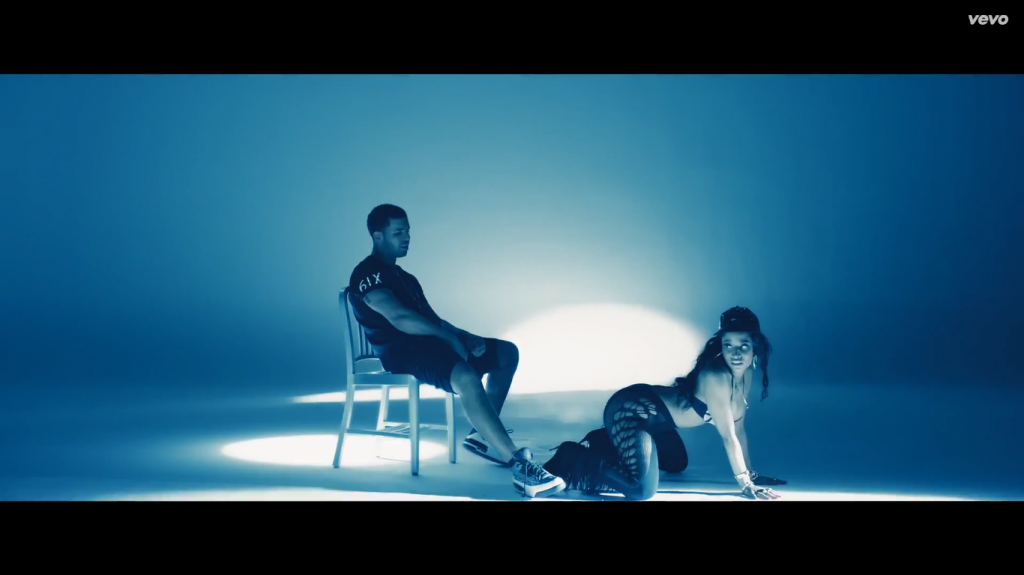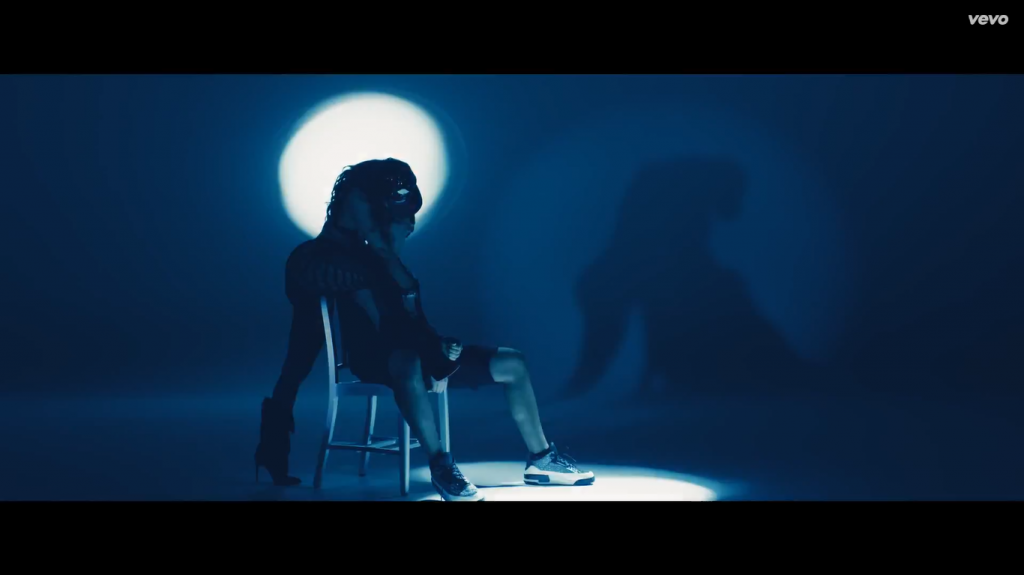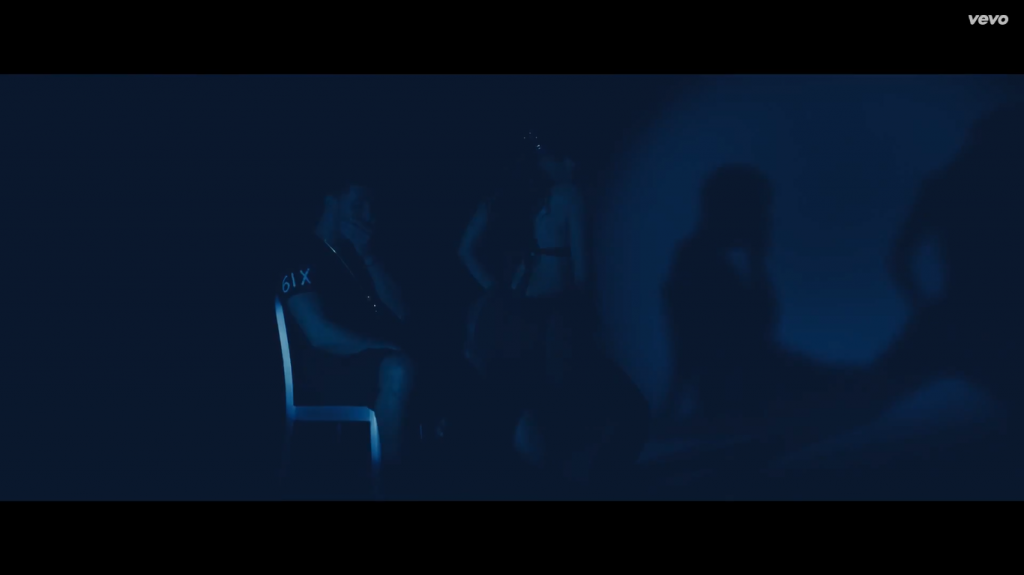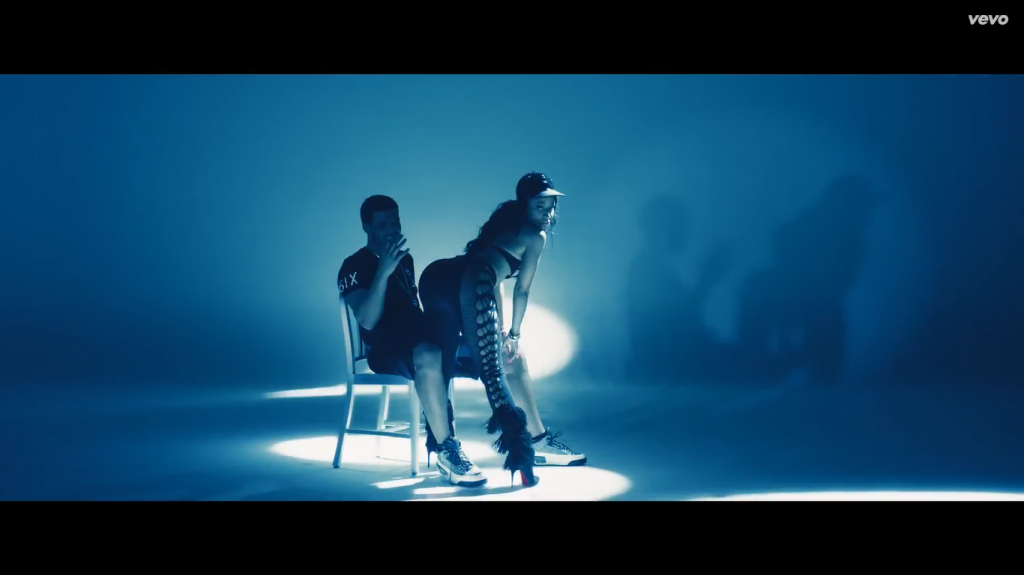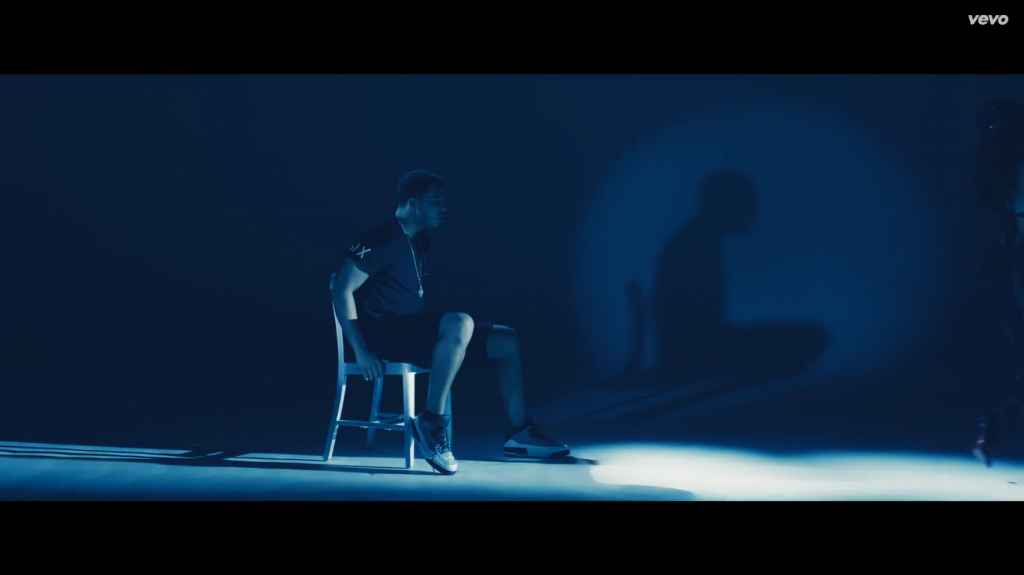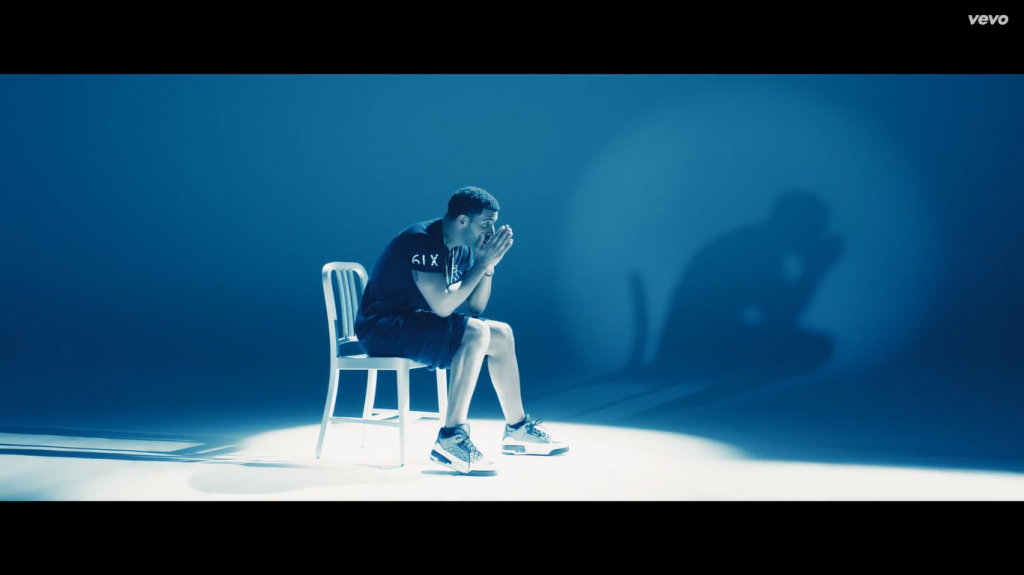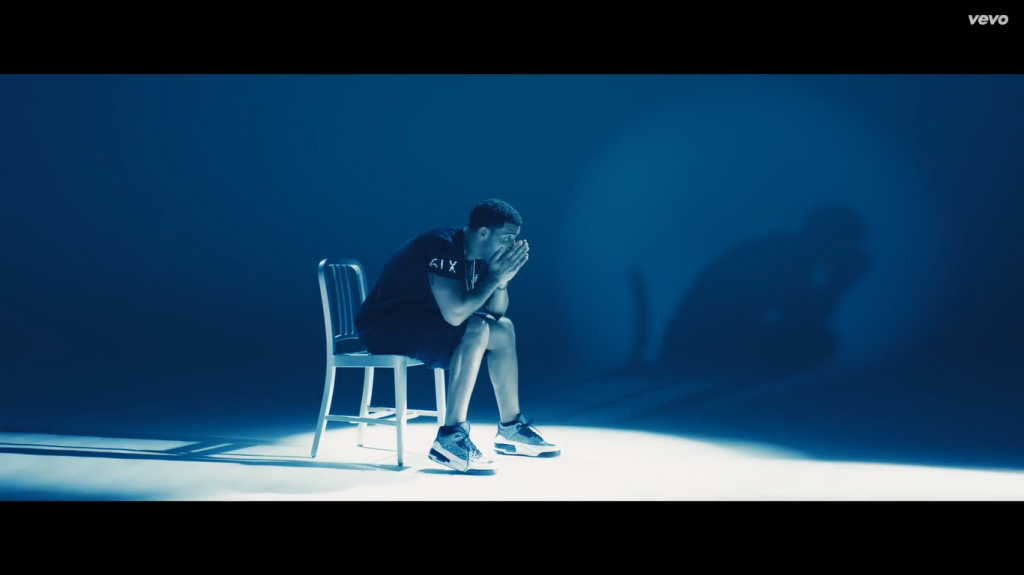 Video and images courtesy of VEVO and Cash Money/Young Money; image curation and post-production by Sandy Dover.