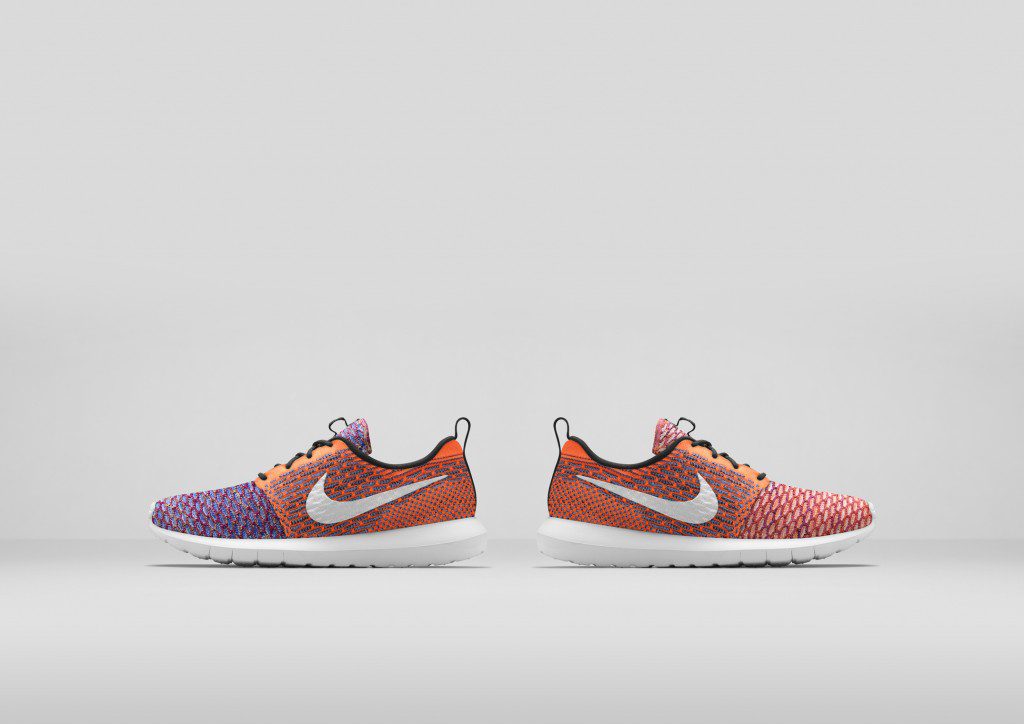 Courtesy of Nike
As unique as the individuals who wear them, each new Nike Roshe Flyknit shoe is one-of-a-kind.

Nike designers achieved the dynamic style by threading together 12 colors of excess yarn — left on spools from other Nike Flyknit models — in random order to craft the shoe uppers.

"The knit upper on the Nike Roshe Flyknit is truly one-of-a-kind – no two shoes are exactly alike," says Graeme McMillan, Nike Roshe Flyknit Designer.

As every shoe is unique, each half pair will be distinct from the other.

More with Less

The Nike Roshe epitomizes simplicity, using only what is truly necessary. It has no embellishments, only the basic shoe necessities that provide breathability and ultra-lightweight cushioning for all occasions.

In perfect harmony with the efficient Nike Roshe design, Nike Flyknit technology creates shoe uppers precisely engineered to provide support where it's needed while reducing waste in the manufacturing process.

"At its essence, the Nike Roshe was an exercise in reductive design – it's very minimal in the number of pieces and components compared to traditional sneakers," says McMillan. "The efficiency associated with Flyknit tied into the ethos of what the Nike Roshe stands for.
>>>
BMF Style: The Baller Mind Frame is more than the ball – it's the lifestyle that surrounds the ball. BMF Style brings you the best styles in sportswear, fashion apparel, and accessories for when you're away from the venue of play, whether you're checking for new gear or for your favorite athletes' pieces outside of the locker room.