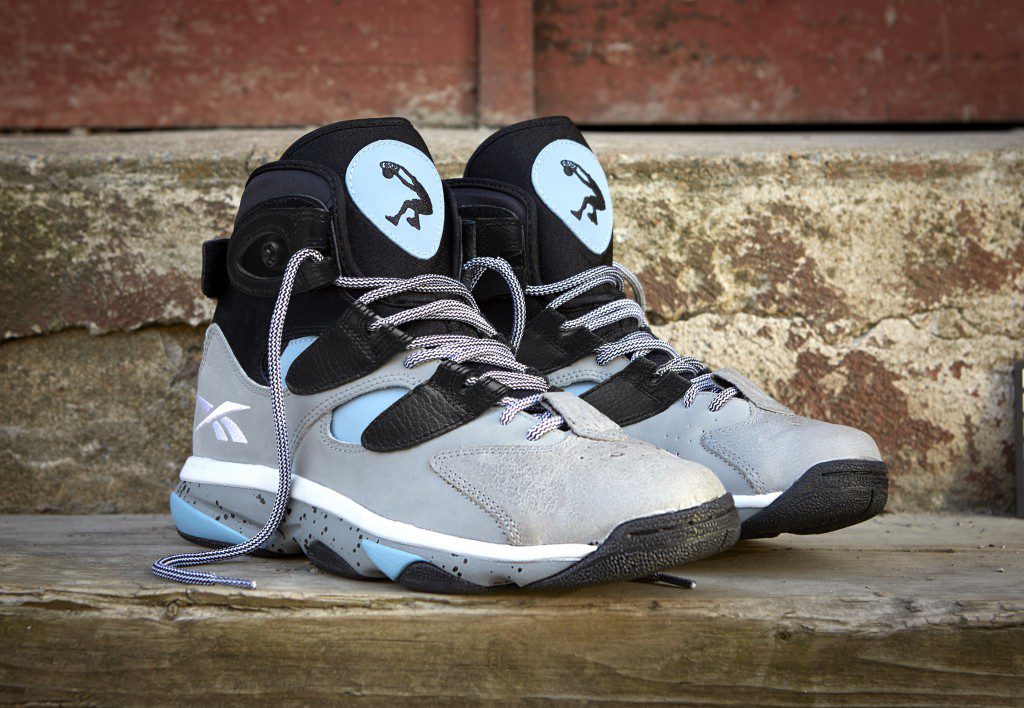 Courtesy of Reebok
Long before Shaquille O'Neal was a member of the NBA championship winning Lakers, or even the Orlando Magic, he was a part of an even greater team – the Newark Boys and Girls Club.

Paying homage to the big man's roots in "Brick City", Reebok Classic will release limited pairs of the grey/black/california blue Shaq Attaq IV on Friday, November 7th for $140 at select retailers Eblens, Shoe City and Reebok.com.
>>>
BMF Hoops: Bringing you the best and latest in basketball footwear, sportswear, and equipment in amateur, NBA, and world pro hoops – only at Baller Mind Frame.