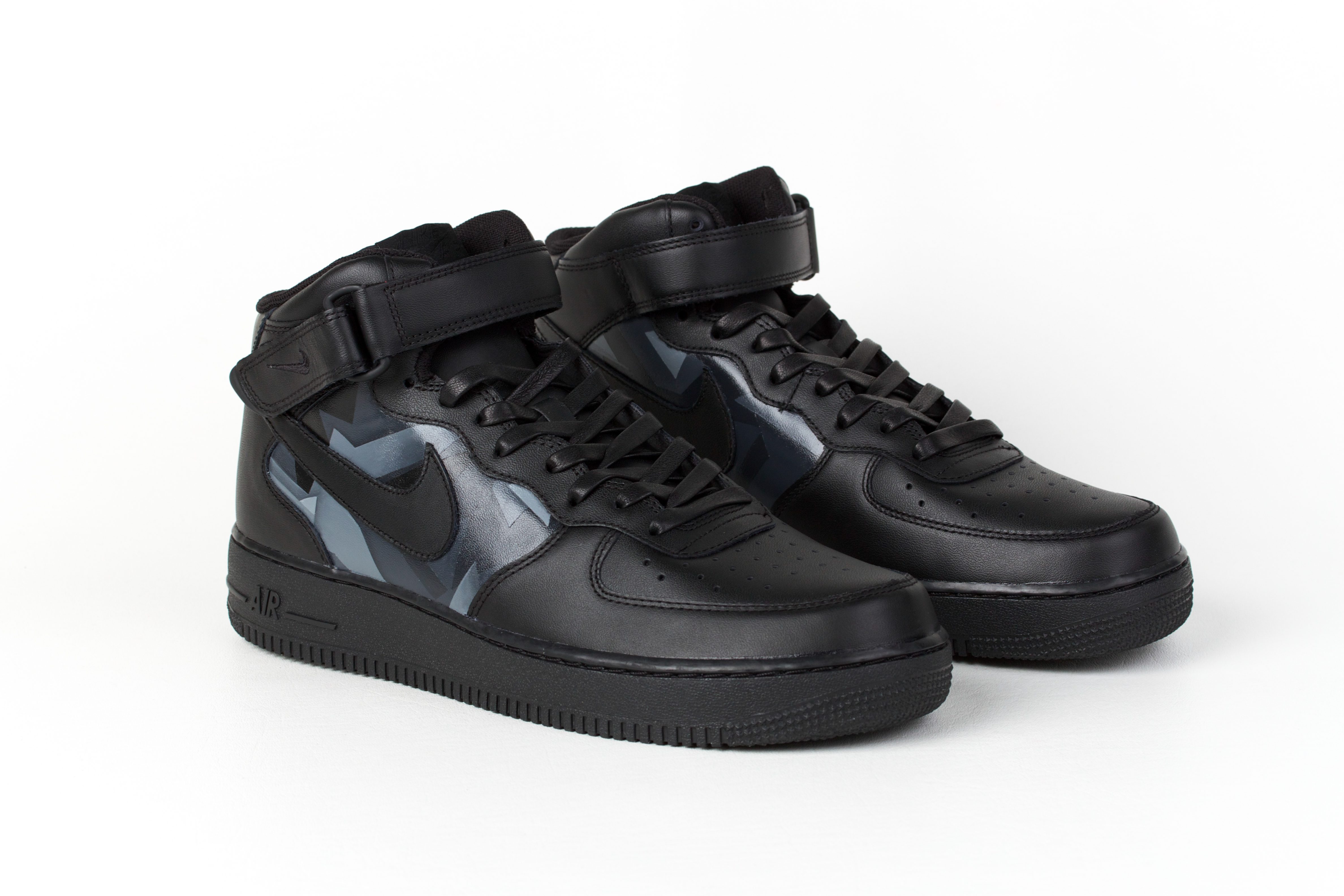 Brush Footwear artist Ben Smith isn't new to the scene. His work has appeared on the feet of public figures such as Mac Miller, Wiz Khalifa, and even Baller Mind Frame Senior Editor Sandy Dover! Now, he's back with a new set for music artist G-Eazy, in the form of the Nike Air Force 1 x Brush x G-Eazy.
See more below from Smith as he explains his latest creation and shows us his new work.
"This Monday, November 10th, I will be posting a custom pair of Nike AF1's done for G-Eazy and worn on tour. The Black AF1 mid-tops features the Geometric Camouflage artwork on the quarter of the shoe. The geometric camouflage was painted in various shades of grays and blacks."
>>>
BMF Style: The Baller Mind Frame is more than the ball – it's the lifestyle that surrounds the ball. BMF Style brings you the best styles in sportswear, fashion apparel, and accessories for when you're away from the venue of play, whether you're checking for new gear or for your favorite athletes' pieces outside of the locker room.