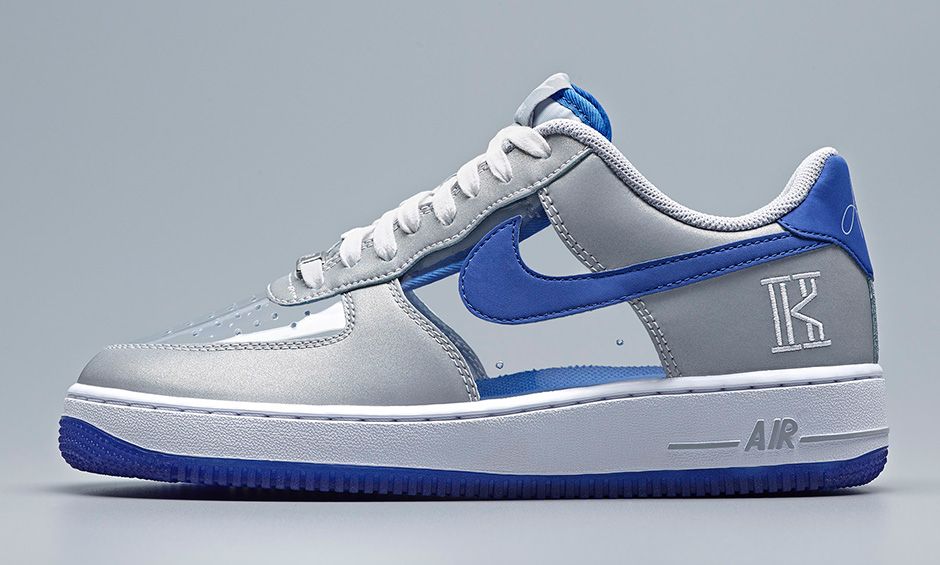 AIR FORCE 1 CMFT: CLEAN & CLEAR FOR KYRIE

Kyrie Irving doesn't let opponents see him sweat on the hardwood. Away from it, his focus allows him to maintain his commitment to becoming his absolute best. This state of mind is what separated the young phenom from collegiate competition as well as his professional peers.

Two new editions of the Air Force 1 CMFT represent Kyrie Irving's crystal clear vision on the court. Both designs are defined by mostly transparent uppers but employ decidedly different colorways. Each incorporates inspiration from his playing career—past and present. The first colorway, marked by pops of royal blue, pays homage to Kyrie's collegiate success. Reflective accents have been incorporated to reflect the flashes of greatness he showed in his limited on-court time while in school.

The other pair in the pack, covered in black, red, and yellow hues, takes design cues from Kyrie's current squad. Transparent paneling is utilized throughout the toe-box and midfoot with a final accent—Kyrie Irving's signature logo—stitched on the heel.

The vision is clear.
---
BMF Hoops: Bringing you the best and latest in basketball footwear, sportswear, and equipment in amateur, NBA, and world pro hoops – only at Baller Mind Frame.