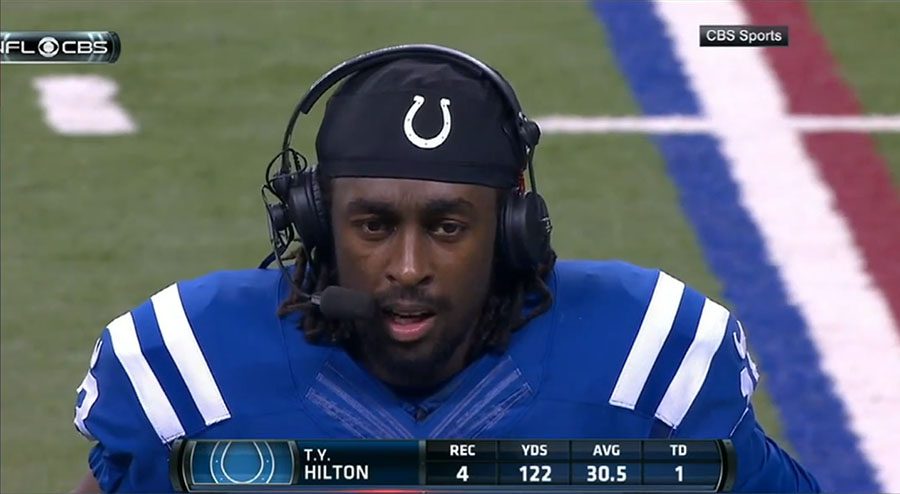 It is so easy to be jaded by the NFL right now when it comes to off-the-field situations. Obviously, it's been a public relations nightmare for the league, but here comes T.Y. Hilton of the Indianapolis Colts to save the image of the league, if only for under a minute's worth of time. Despite that short period, the sentiment here is invaluable and certainly something that will make you blink hard and/or blame someone for allowing the onion-cutting ninjas into your house.
Hilton, who celebrated his daughter's birth, came straight from the hospital in order to make it in time for the Colts' game versus the Jacksonville Jaguars. He finished with four catches for 122 yards and a TD, which was dedicated to his baby girl.
Watch the video, which starts at the 23-second mark of this video. The raw and sincere emotion put on display by Hilton merits notation because it is the embodiment of true joy.