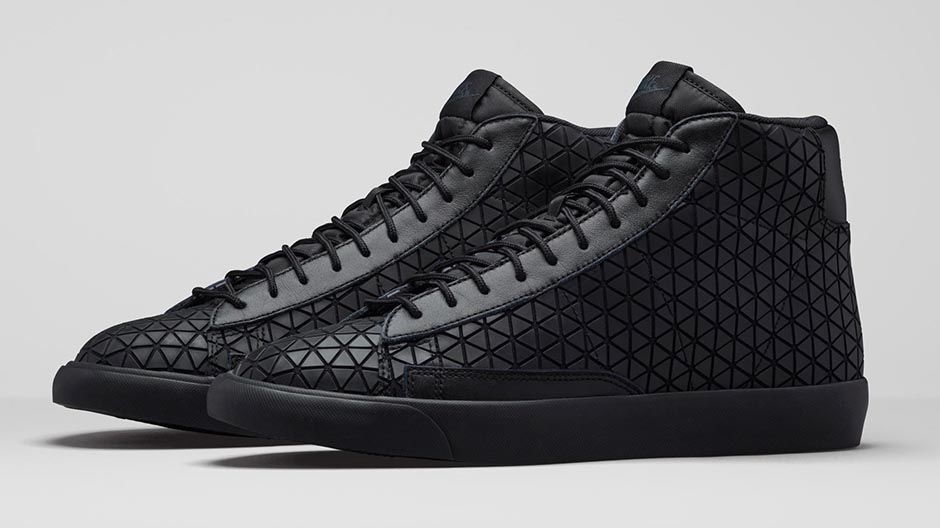 The classic basketball sneaker from 1973, the Nike Blazer, gets a whole new look through its new geometric upper.
The shoe comes in an all-black colorway and a structured TPU upper that consists of small triangles. Even though the shoe's upper is innovative and and is uncommon on the classic Nike Blazer silhouette, it makes the shoe remind of a designer sneaker. The all-black midsole supports the high end kind of look. Finally! A Nike shoe that can be easily pulled off with a more elegant outfit. The fact that the Nike Blazer Mid Metric comes with black rope laces, instead of the classic flat laces, supports the aforementioned look.
The Nike Blazer Mid Metric is the right pick for anyone who looks for an whole black and clean pair of
kicks with a twist to it.
The Nike Blazer Mid Metric retails for $100 — see more of the Metric below, courtesy of Nike.