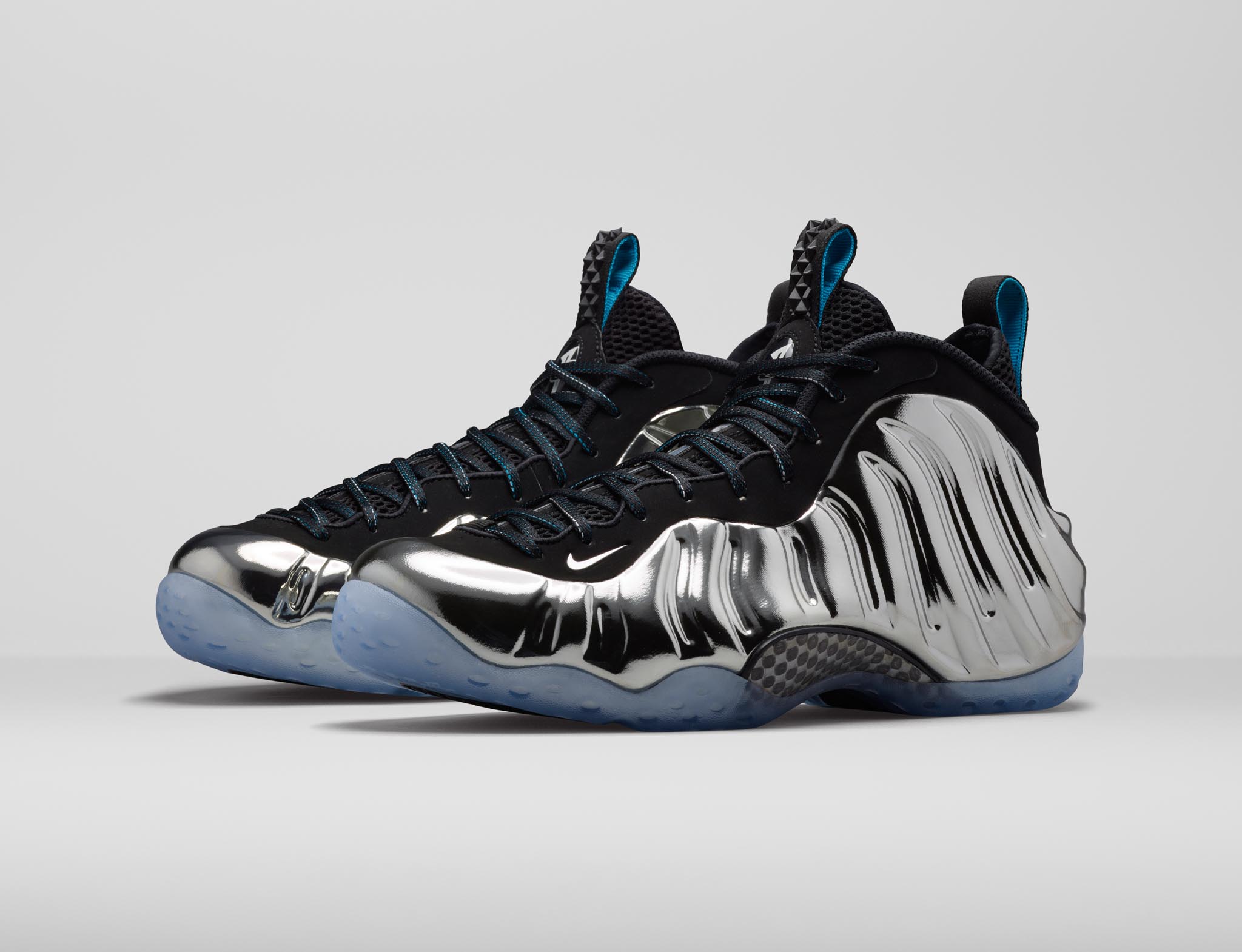 The Nike Air Foamposite One AS in Black/Black/Silver is part of the Nike Sportswear 2015 Constellation Collection which is a tribute to the NBA All-Star Weekend and is inspired by New York's "embrace of the sport and its surrounding culture". The Air Foamposite One's upper comes in Silver with a chrome finish and black and blue details. The black studded tongue and heel loops give the shoe an edgier look to it and are one of the collection's signature elements.
The chromatic silver upper could either be hated or loved, but regardless of opinion, it fits the shoe. There is no other Nike sneaker which came that was released in so many different styles like the Air Foamposite, both One and Pro. A mirror upper is just an addition to the list of uppers which makes the Penny Hardaway signature shoe look even more odd-looking. Foams don't give anyone a chance to be ignored and every single person who's ever seen a pair has an opinion on them.
I'm happy about the icy sole chosen, since the upper itself is the thing that is supposed to be the one thing to shine (pun intended) on this release.
If you are into louder shoes that could be easily combined to multiple colors, go cop them!
Also, see the rest of the Constellation Collection below, courtesy of Nike.