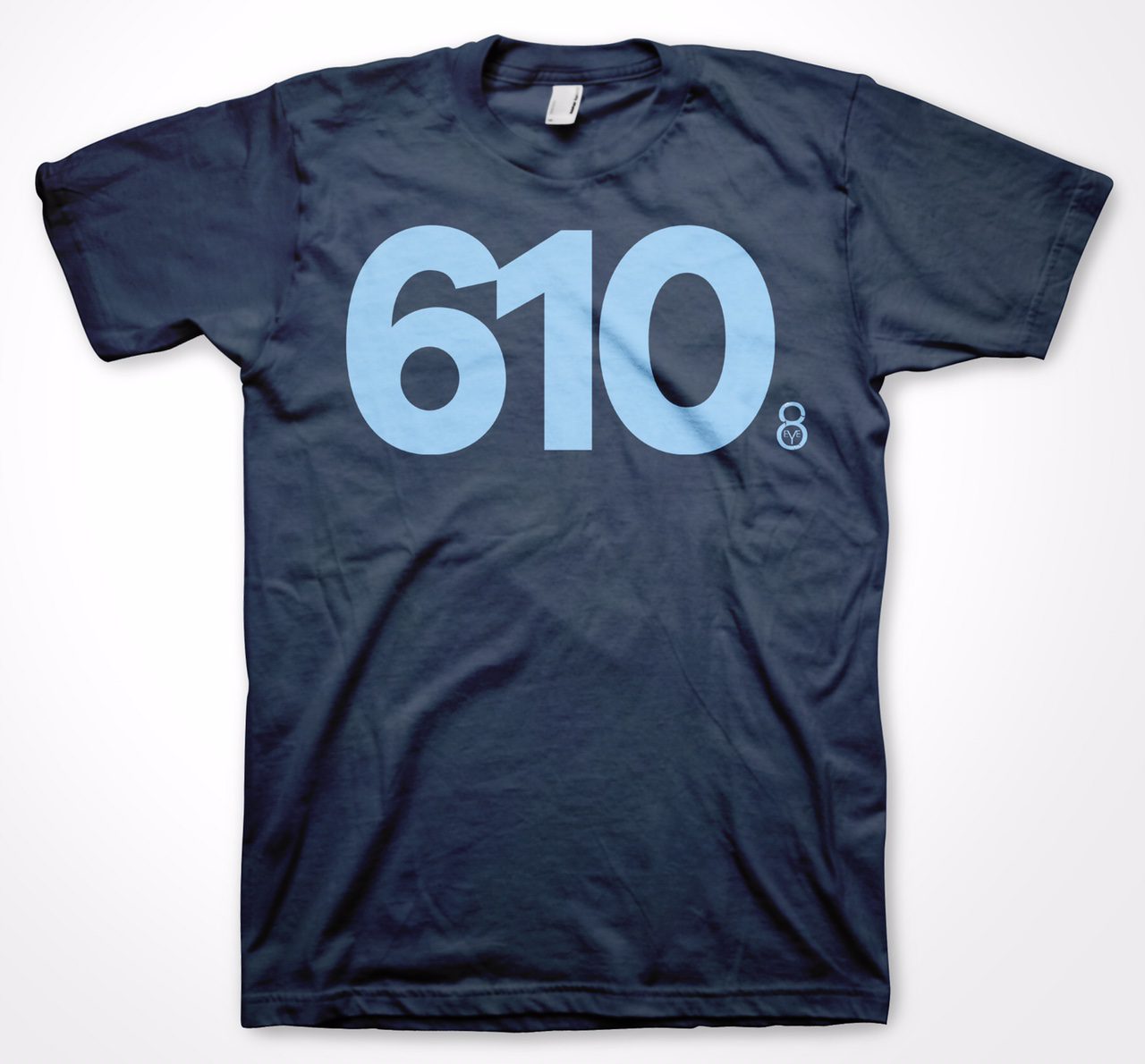 It's amazing that in 50 years of the graphic tee being a 'thing' in pop culture, it still continues to be a viable method to get the attention of the masses for just about any kind of message that wants to be sent — creative collectives AXG, 8EYE Media, and Nick Rick GFX must think the same thing. Below, see how the Philadelphia-based triad is bringing attention to social causes through sport and through fashion with their new line of tees — the CoDe Collection — which feature prominent area codes of cities throughout America.
AXG is a sports marketing firm that specializes in inner-city community events. Over this past summer, AXG did a collaboration with the production studio, 8EYE Media, on a series of snap-back hats. The limited edition hats were created to highlight the need for more unity and positivity within the community. 

Recently, AXG creative director, Anthony Gilbert and 8EYE Media founder, Jamie Boyer, collaborated again, with the help of Nick "Van Excel" Rich, founder of Nick Rick GFX. Each organization is active within the Philadelphia area, and focuses on connecting the youth with inspirational professional athletes and entertainers.

This collaboration resulted in a bold t-shirt series that celebrates both sports and the great cites around the USA. The CoDe Collection gives people the opportunity to represent their communities, school, or hometown, with a simplistic design that exudes pride through a variety of area codes.


Support the movement, represent your hometown, and help us continue to connect with our communities through collaboration and design.
---
BMF Style: The Baller Mind Frame is more than the ball – it's the lifestyle that surrounds the ball. BMF Style brings you the best styles in sportswear, fashion apparel, and accessories for when you're away from the venue of play, whether you're checking for new gear or for your favorite athletes' pieces outside of the locker room.