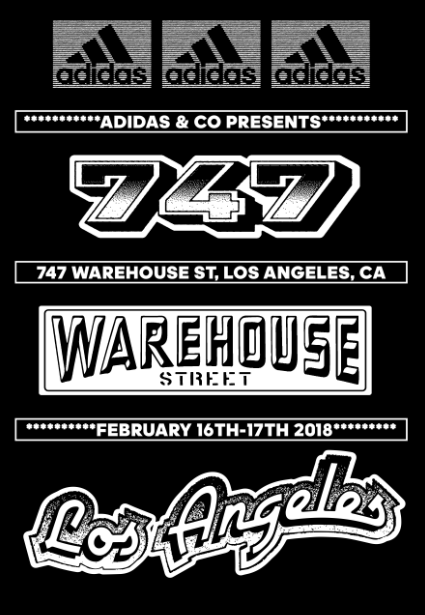 Brought to you by our friends at adidas.
adidas announces 747 Warehouse Street, an event in Basketball Culture.
 An unprecedented festival of basketball and culture, 747 Warehouse St. will open its gates to Los Angeles on February 16th and 17th, empowering creators to shape the future of the game alongside some of the biggest names in sport, fashion, and culture.
 Two days of creativity featuring exclusive product drops, basketball, athlete appearances and an unforgettable concert line-up.
 February 16th – 17th
747 Warehouse Street, DTLA
 Sign up now at www.adidas.com/us/747WarehouseSt for more information on tickets, artist line-up, and product releases and follow #747WarehouseSt on social media for the latest news.
[youtube]https://youtu.be/lW-ATNaxLBs[/youtube]