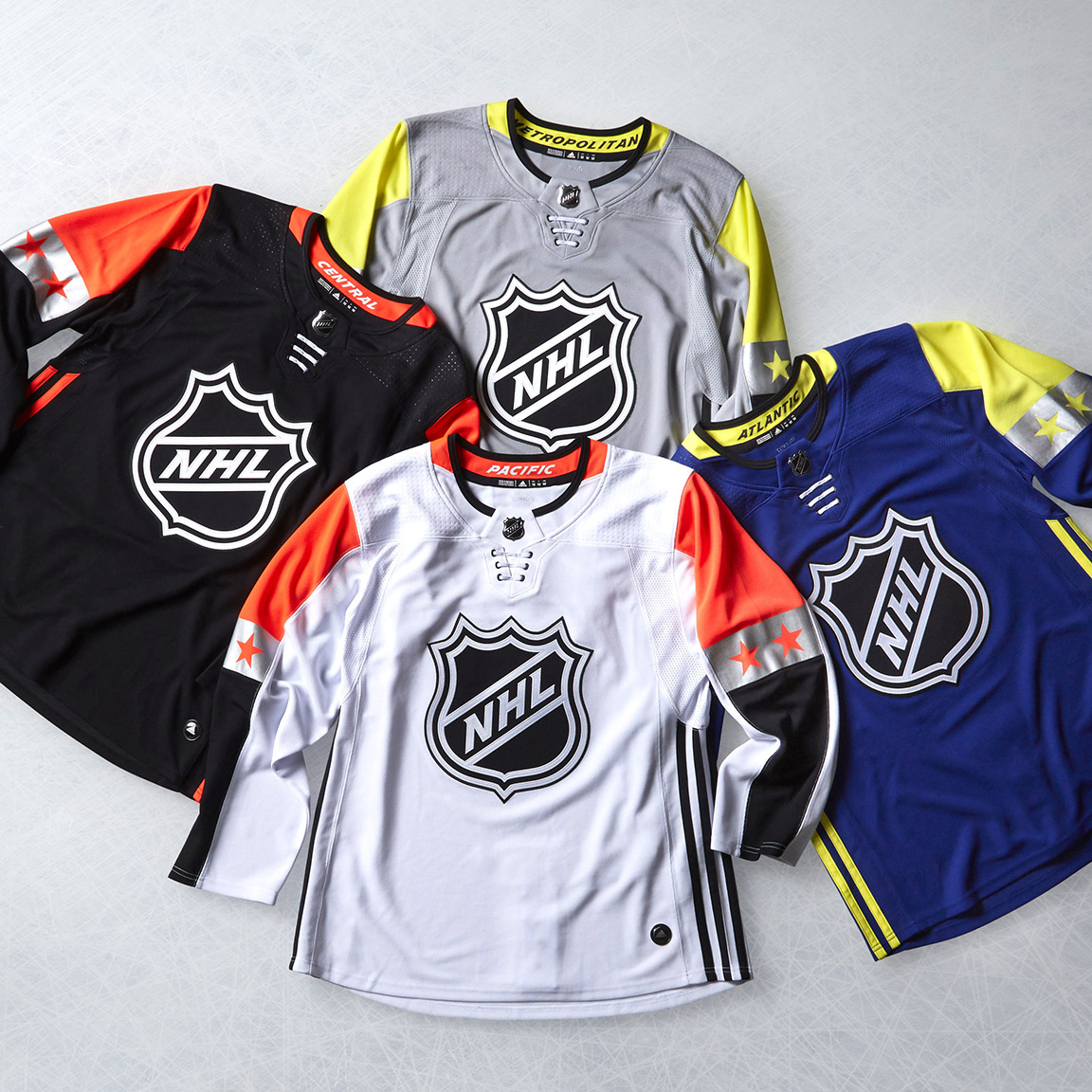 The National Hockey League (NHL®) and adidas today unveiled the new adidas ADIZERO Authentic jerseys and pants for the 2018 Honda NHL® All-Star Game, which will be hosted by the Tampa Bay Lightning at AMALIE Arena on Sunday, Jan. 28 (3:30 p.m. ET).
 Inspired by the state of Florida, the uniforms create a timeless aesthetic that simultaneously pays homage to the history of the league, while celebrating the city of Tampa Bay, the host city for the 2018 Honda NHL® All-Star Game. Utilizing the primary colors from the host team as a base, the uniforms are centered around the native color palette of black, royal blue, white and grey, while a custom color treatment featuring the "energy" colors of UV yellow and solar red have been uniquely applied to evoke the warm, vibrant sunset tones and the energy of the Tampa Bay area.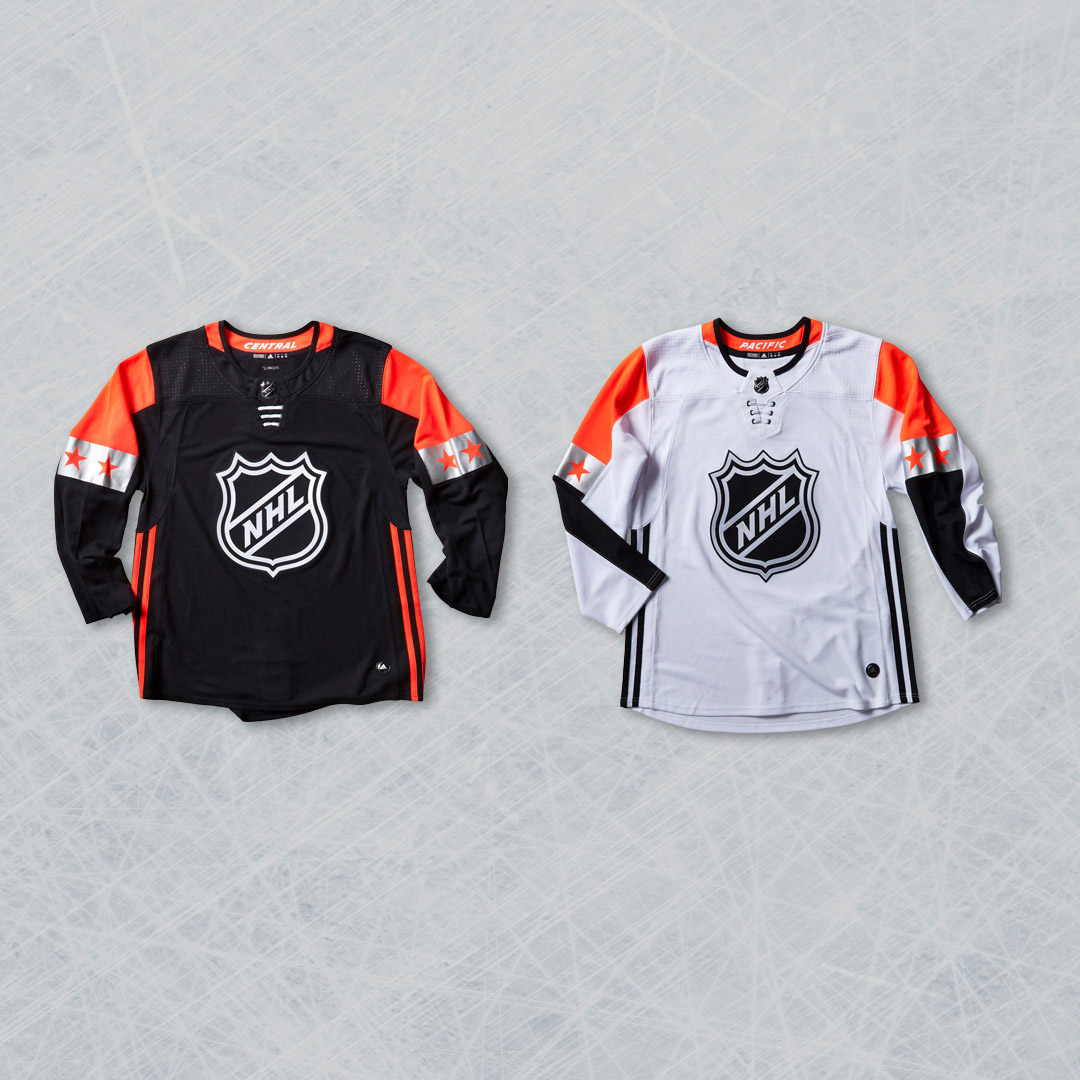 Creating a more contemporary and sleek aesthetic through bold color blocking, the uniforms are highlighted by a silver metallic film with four die-cut stars, one for each division, that allows the body fabric to show through. Accenting the color palette and jerseys, a custom-designed number font was inspired by the suspension cables of the Sunshine Skyway Bridge, a Tampa Bay landmark.
 Additional design details include the name of each division (Atlantic, Central, Metropolitan, Pacific) in the back of the collar, along with the All-Star event patch on the right shoulder and corresponding full-color team patch for each player on the left shoulder. Additionally, the NHL Shield crest on the front of the chest has been developed with adizero lightweight materials and kiss-cut silver twill, making the crest more flexible and breathable for the athlete.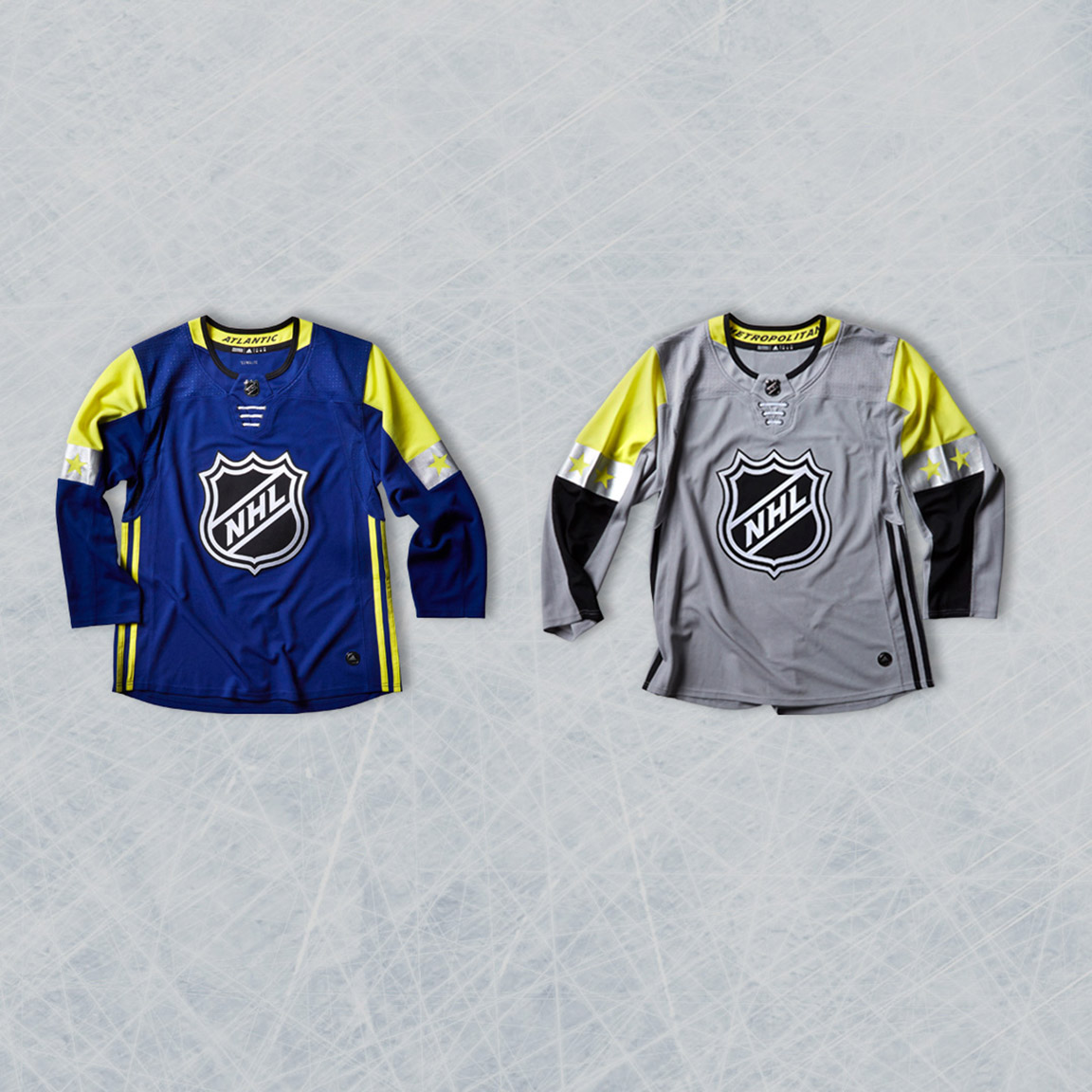 At the forefront of innovation, design and craftsmanship, the adidas adizero Authentic jersey takes the hockey jersey silhouette to the next level by redefining fit, feel and lightweight construction. The adidas adizero Authentic jersey is lighter, cooler and stronger, featuring adizero lightweight cresting and twill numbers, adidas Clima® technology and Aeroknit detailing, the platinum NHL Shield and an interior fight strap.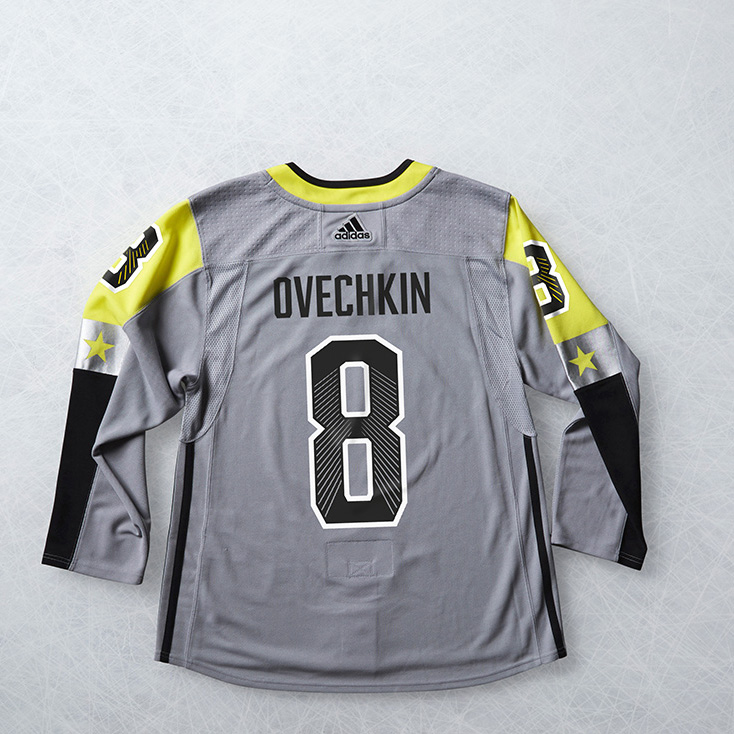 The special edition adidas adizero Authentic Pro NHL All-Star jerseys will be available for $190 USD | $210 CAD each at shop.nhl.com, adidas.com and adidas.CA. For more information and images of the new jerseys, please visit http://news.adidas.com/US and join the conversation on Twitter and Instagram via @adidasHockey,@adidasca, @NHL #teamadidas #NHLAllStar.
 The Lightning, who are celebrating their 25th season, and the city of Tampa will host the 2018 Honda NHL® All-Star Weekend. The League's midseason showcase will take place at AMALIE Arena and will include the 2018 NHL All-Star Skills Competition™ on Saturday, Jan. 27 (7:30 p.m. ET) and the 2018 Honda NHL® All-Star Game on Sunday, Jan. 28 (3:30 p.m. ET). For more information on the 2018 Honda NHL® All-Star Weekend, visit NHL.com/fans/all-star.