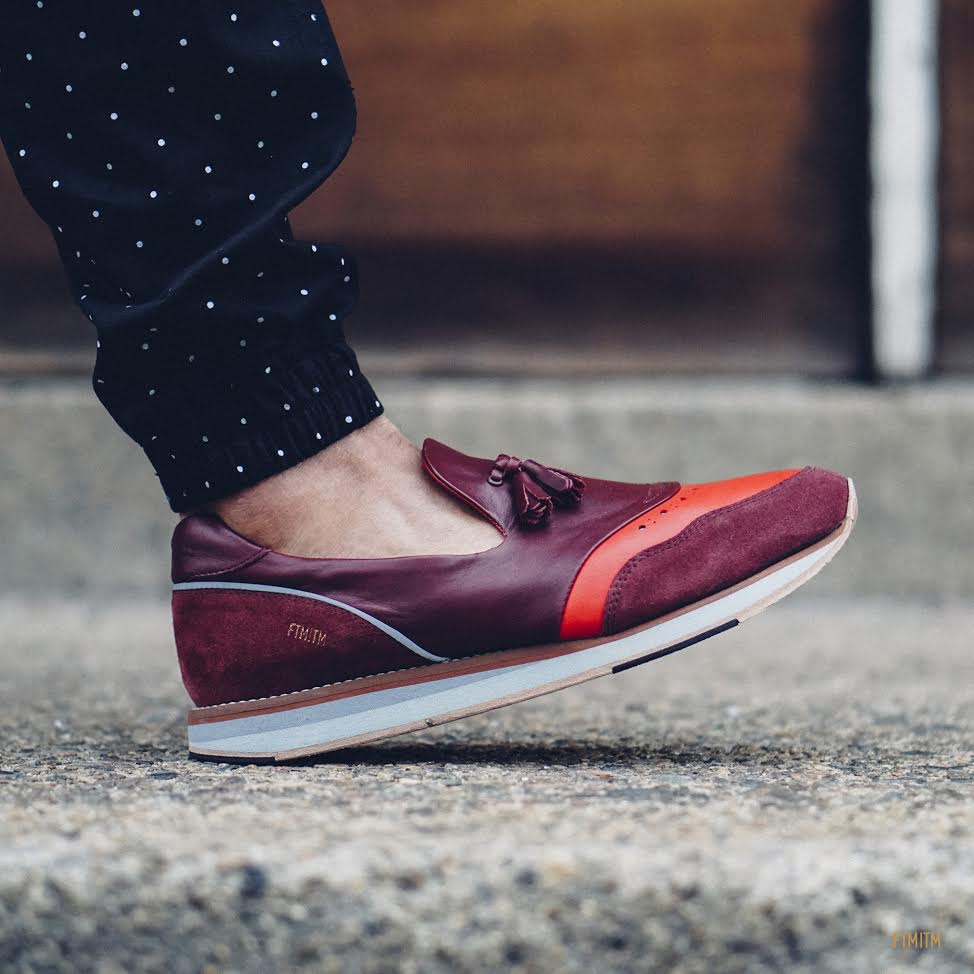 Behold, a new kind of lifestyle shoe with inspiration from old-world footwear fused to new-world comfort — the Freeman Plat Quarter Jogger.
See more below, courtesy of Freeman Plat.
This message is being delivered on behalf of Freeman Plat, a Boston-based men's lifestyle brand focused on outfitting today's young executive with an alternative to traditional business attire.

[ FREEMAN ] Refers to a man free from the constraints of society due to a God-given competence to learn, adapt, overcome and accomplish in all facets of life.
[ PLAT ] Originates from the root word platypus and refers to a cultured individual who has knowledge in a wide variety of fields.
[ FTMITM – F*** the man; I'm the man. ] Our silent creed of bold encouragement and motivation to become the individual that you were meant to be.

Freeman Plat is a new premium lifestyle brand focusing on men's footwear and accessories which feature luxury materials and high quality detailing. Moving in a different direction than most fashion brands, our inspiration derives from​​ the next generation of executives.

Our Fall delivery offers (5) footwear styles, a briefcase and a cyclist cap, all of which create unique looks within the marketplace. The eclectic combination of genre, construction and fresh use of materials gives you the style, durability and comfort necessary for the modern renaissance man. With premium leathers and Portuguese manufacturing; Freeman Plat is set to redefine the contemporary menswear space while celebrating hard-work and success.
---
BMF Style: The Baller Mind Frame is more than the ball – it's the lifestyle that surrounds the ball. BMF Style brings you the best styles in sportswear, fashion apparel, and accessories for when you're away from the venue of play, whether you're checking for new gear or for your favorite athletes' pieces outside of the locker room.