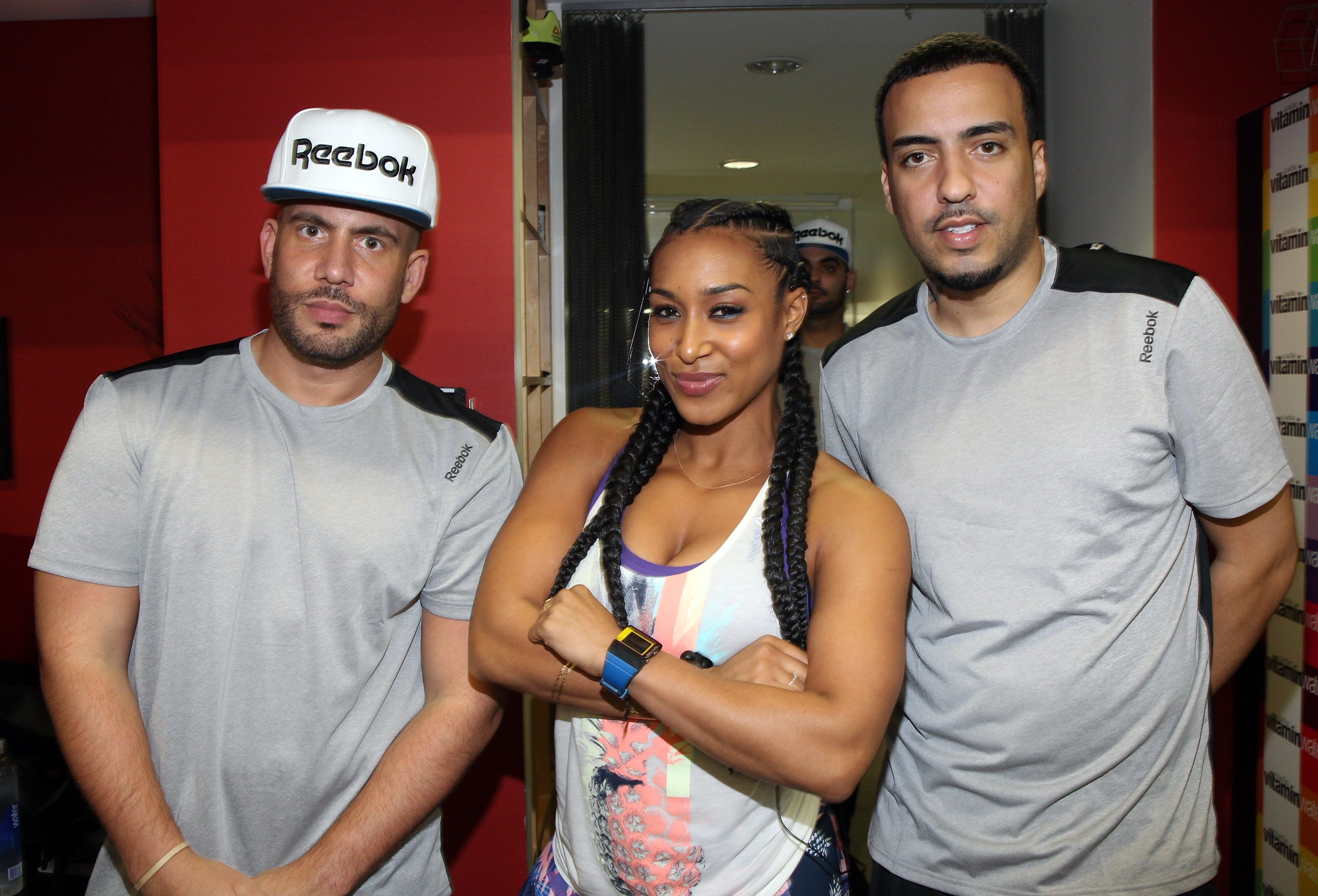 Reebok loves training and high-profile rappers! See French Montana and DJ Drama, prominently featured, get their training in at West Hollywood's Reebok Lounge. If you're ever in Los Angeles and are into CrossFit, be sure to see the facility if you can, but if you can't, you can at least see what the fuss is about, courtesy of our friends at Reebok.
EVENT RECAP:

Last night, Reebok staged a high profile workout event at the Reebok Lounge in West Hollywood, California. Renowned rapper French Montana hosted the event along with fitness trainer Lita Lewis and DJ Drama on the decks. Celebrities, influencers, and fitness and music industry executives were invited to partake in the bootcamp style workout at the CrossFit box attached to the Lounge space. Fusing fitness with music, the evening highlighted the Reebok Lounge and its combined lifestyle and fitness capabilities. Post workout, guests mingled and received gift bags including Reebok fitness and Classic products. Invitees were encouraged to post #breakyourselfie photos to their Instagram accounts, supporting Reebok's current social media campaign which inspires people to share images of themselves post-workout and showcase their achievements.

ABOUT THE EVENT

To bring friends of Reebok together and treat them to an experience fusing two sides of the brand; fitness and music. French Montana is a friend of the Reebok brand and a fitness enthusiast thanks to his discovery of CrossFit. He regularly trains at the Reebok Lounge location and wanted to host an event bringing some of his industry friends and contacts together to experience his favorite workout.

THE WORKOUT

A Body Blast Bootcamp style class custom designed by trainer Lita Lewis.

REEBOK FOOTWEAR & APPAREL

Guests wore apparel and footwear from Reebok's men's and women's collections, including Studio, Yoga and CrossFit apparel and ZCut TR sneakers for women and CrossFit apparel for men paired with Nano 4.0 sneakers.

ABOUT THE REEBOK LOUNGE

The Reebok Lounge is a seeding space welcoming celebrities, influencers, media and tastemakers to experience Reebok's unique point of view on both fashion and fitness. It is located on LA's Melrose Avenue. The Reebok Lounge has an adjoining CrossFit box which features a programme of fitness classes throughout the week.

Address: 8465 Melrose Ave. West Hollywood, CA 90069

Website: Reebok.com

#Reeboklounge
---
BMF Training: Being a baller isn't just about what you've done in the box score – it's about how you prepare to ball when you're away from it. BMF Training is about bringing you the latest in training footwear, apparel, and equipment that can help you raise your game and also give you insight into what the best athletes are wearing in preparation for their battles on the big stage.