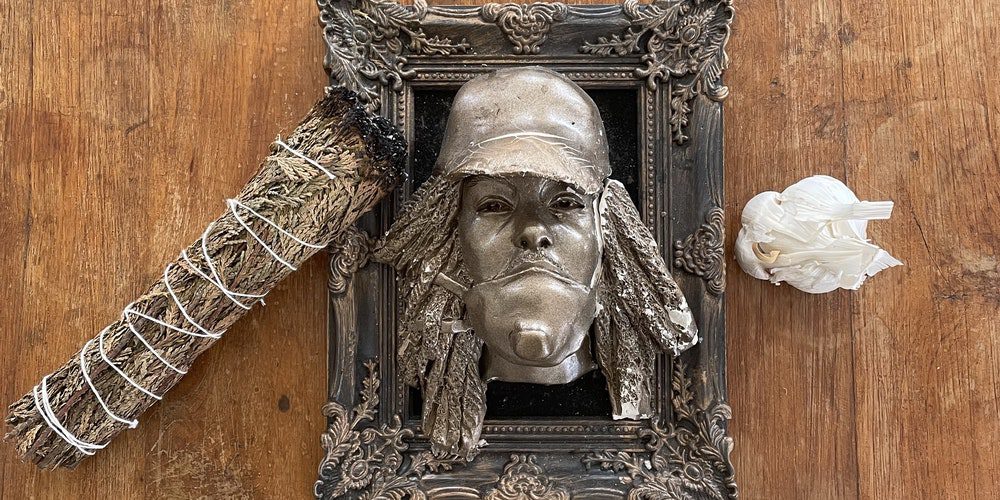 Thebe Kgositsile, known professionally as Earl Sweatshirt, returns with his first release of the new decade with SICK! Clocking in at 24 minutes with 10 tracks, Earl continues his trend of short releases, but this project manages to accomplish a lot in its short run-time. SICK! only contains two features in Zelooperz and Armand Hammer, and also features production from mainly The Alchemist and Black Noi$e. With Earl's last release, FEET OF CLAY, I felt like he took a step back from his previous work in terms of quality and beat selections ("EAST" still remains the only Earl Sweatshirt song I don't like), and I was very curious to see what direction Earl would take artistically on his latest project. However, it's safe to say that this is a spectacular return to form for Earl.
The project begins with The Alchemist-produced track "Old Friend," which sees Earl discussing smoking weed and the COVID-19 pandemic over a slow, soothing beat. The production sharply switches gears on the album's next track, "2010," as Black Noi$e provides a fantastic glitchy, space-sounding beat for Earl to spit over. Earl delivers only one verse but fills it with references to Temple University, The Olympics, and Mary J. Blige. Earl's flow on this track is superb, as he meshes with the beat perfectly to create one of the best tracks on the album. This song also features a hilarious sample of the viral video where two dudes are in an empty church, clapping and hyping up whoever is preaching. The "yessir, this n***a spittin'" line after Earl delivers a masterful verse always makes me laugh.
SICK! continues with the title track, which sees Earl rapping over some murky production (containing a beautiful light piano sample). Earl's voice is distorted slightly to match the murkiness of the production and features him referencing smoking weed and isolation. The album hits its highest point on the next track, "Vision," which contains even more Black Noi$e production. The piano and vocal samples on this track are placed perfectly, and the beat is just so UNIQUE, I can't recall another beat quite like this one. Earl and guest Zelooperz deliver excellent verses talking about isolation, wanting to connect with others, and the COVID-19 pandemic. The way Zelooperz slowly changes his flow throughout his verse and stretches out his words more and more with each line sounds absolutely heavenly over this production, and this track is one of the best in Earl's discography.
While "Vision" has the best guest appearance on SICK!, "Tabula Rasa" features some stellar rapping from billy woods and E L U C I D (known together as Armand Hammer). Another piano sample is found on this instrumental, and the vocal sample is chopped to perfection, creating a fantastic instrumental for all three rappers to reflect on their past with witty bars galore. Even though this track is not as strong as "Falling Out the Sky," it is another prime example of how these three rappers create magic when they all link up. "Lye" follows this track, where we hear The Alchemist's horn-heavy instrumental compliment Earl's flow exceptionally well. This song carries a double meaning, with the word "lye" being used in two ways: "lye" being something you use to straighten hair, and "lie" meaning not being honest. The track also features Earl reading an excerpt from The Autobiography of Malcolm X.
The seventh track on SICK!, "Lobby (int)" sees Earl sound similar to how he sounded on Some Rap Songs and Feet of Clay, as Earl's vocals are slightly messed with and turned down to almost blend in with the slightly upbeat instrumental. "God Laughs" continues on this idea even further, as Earl's vocals are turned down even quieter. The instrumental takes center stage here, which features another excellent vocal sample, and creates an almost psychedelic atmosphere throughout the duration of the track. However, hidden beneath the beat is Earl rapping about his grandfather's dementia and the pain he felt from that.
The vibe of this album is quickly turned up, as the fast drums provided by Black Noi$e on "Titanic" help create one of Earl's most accessible songs. The spacey, chaotic atmosphere created by each of Black Noi$e's previous instrumentals returns, and it allows Earl to deliver some of his most energetic bars in a while. Earl is also in peak lyrical form on this track, as he is able to reference MF DOOM and the Book of Daniel in the same set of lines. The album ends with the song "Fire in the Hole," which features one more expertly crafted Black Noi$e instrumental and one more spectacular verse from Earl. He references everything from Outkast, Beetle Juice, and Bootsy Collins on this track, and again displays some top-notch lyricism. The last thing we hear on SICK! is a beautiful, soft piano outro, which fits so well on an album with tons of piano production throughout.
Throughout Earl Sweatshirt's SICK!, we are treated to a masterclass of lyricism from Earl, as he displays his lyrical prowess all over this project. This is a prime example of why he is considered one of the top lyricists not only right now, but all time, as Earl effortlessly glides over the production on SICK! with references and great rhyme schemes galore. The production also rises up to match the high bar set by Earl's lyricism, as everyone involved with the production provides the perfect setting for the themes of this project. A major shoutout goes out to Black Noi$e, as his instrumentals throughout this project were an extreme highlight, and helped create some of my favorite tracks of the year. The features also killed it, as Zelooperz and Armand Hammer delivered some top-notch verses.
After hearing the three singles for this album, as well as Earl's feature work leading up to it, I was extremely excited for the direction he was going with his sound. My expectations were extremely high for this project, but it's safe to say they were still surpassed. This album was absolutely fantastic in every facet, and I can't recommend it enough. Everything from the instrumentals, the samples, the flows, the features, and the lyricism on this project were just top-tier hip-hop in my opinion, and it's clear Earl is at the top of his game. The only complaint I have is that "Old Friend" wasn't as good as the rest of the tracks on this thing. This album might just be my favorite Earl project, and it could very well be my favorite project of the 2020s. Projects like Westside Gunn's Pray For Paris, Playboi Carti's Whole Lotta Red, The Weeknd's After Hours, JPEGMAFIA's LP!, and Kanye West's Donda all deserve to be in that discussion, but SICK! is certainly an all-time project. I'd give this album an astounding 9.8/10, with my absolute favorite tracks being "2010," "Vision," and "Fire in the Hole." Literally, almost every track is insane on this album, and I cannot wait to see where Earl goes from here. This album is easily my album of the year so far, and it might even be my album of the decade so far. I cannot recommend this album enough, and if you've reached this point and HAVEN'T listened to it yet, please go do that right now. You will not regret it.