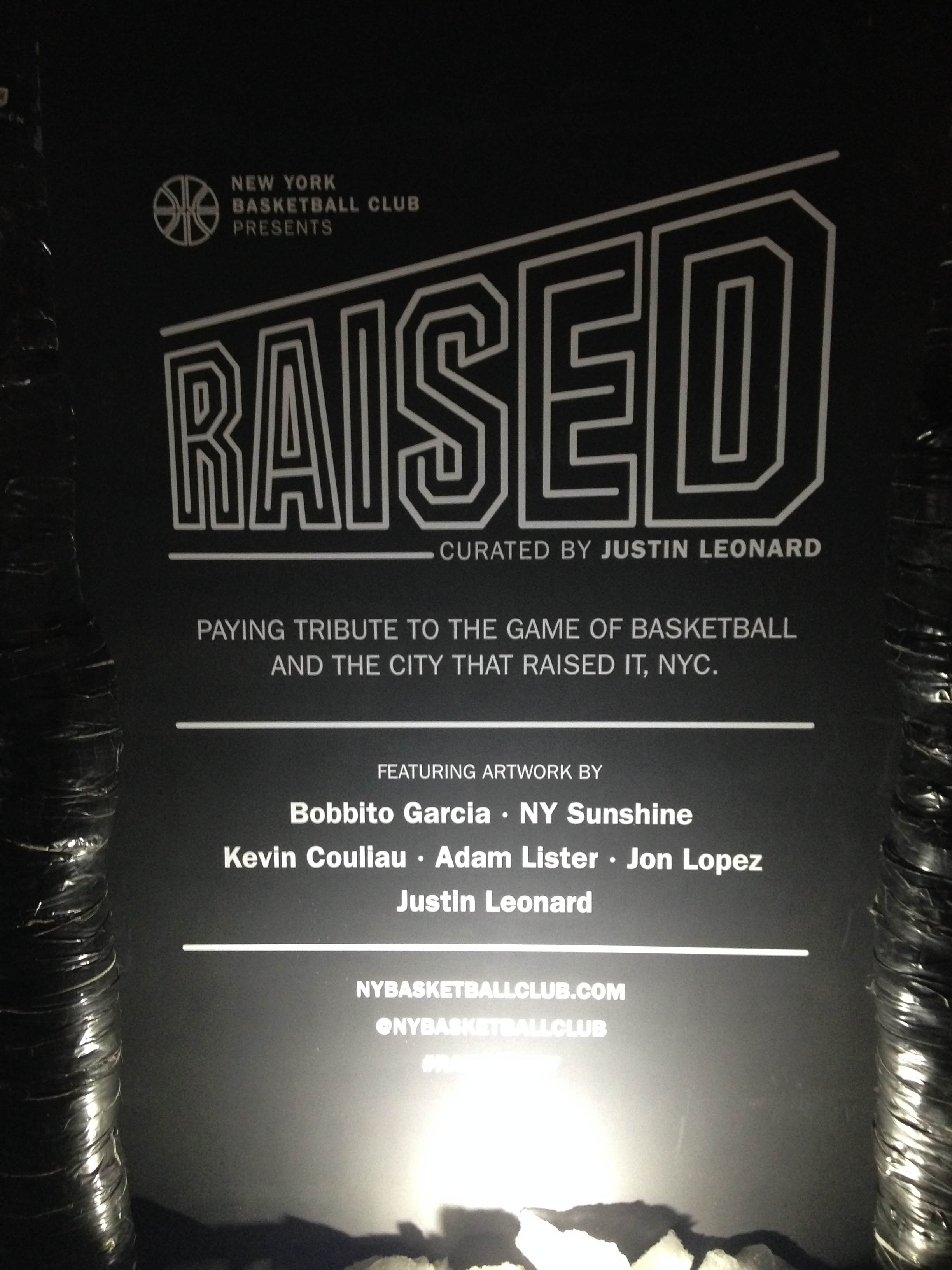 In the wake of the NBA All-Star Game being hosted here in New York City, a spotlight has been shining bright on basketball here in the city that never sleeps. Unfortunately, professional basketball in NYC these days is nothing much to get excited about. The New York Knicks are a lottery-bound laughing stock in limbo, and the cross-borough Brooklyn Nets are mediocre underachievers. That said, there is another aspect of NYC basketball with richer history, and way more favored with the local fans. That's playground basketball.
You can't throw a stone anywhere in the five boroughs without hitting a blacktop basketball court of some type. We love the game down to the bone, and recently The New York Basketball Club paid homage to that love with an art exhibit called RAISED. Hosted by curator Justin Leonard, RAISED was showcased in one of the most iconic locations NYC hoops has to offer, The Cage on West 4th street. The chain-link gates that house legendary street ball battles in the heat of the concrete summertimes, instead exhibited riveting New York basketball nostalgia, on a blistery cold, Gotham winter night. Featured artists included Kevin Couliau, Jon Lopez, Adam Lister, Justin Leonard, NY Sunshine, and NYC playground legend and Rock Steady Crew's own, Bobbito Garcia.
The cold wasn't a bother. My mind was occupied with the DJ spinning the freshest hip hop cuts, and my homeboys at Kerby's Cups offering complementary summertime streetball beverages. They had drinks named Chinola Nemo, The Rhianna, and Purple MF. I decided on a hood favorite, Henny Colada, but all are great choices.
All in all it was a great evening. From the venue, to the artwork, to the refreshments, the night was flavorful, and as a native New Yorker, a much needed trip down memory lane to remember what New York City basketball is really about. Regardless of what may be happening with the pros, we always have the playgrounds. And if you get a chance to hit a streetball tournament this summer, keep your eye out for Kerby's Cups, and tell them Mister King sent you.