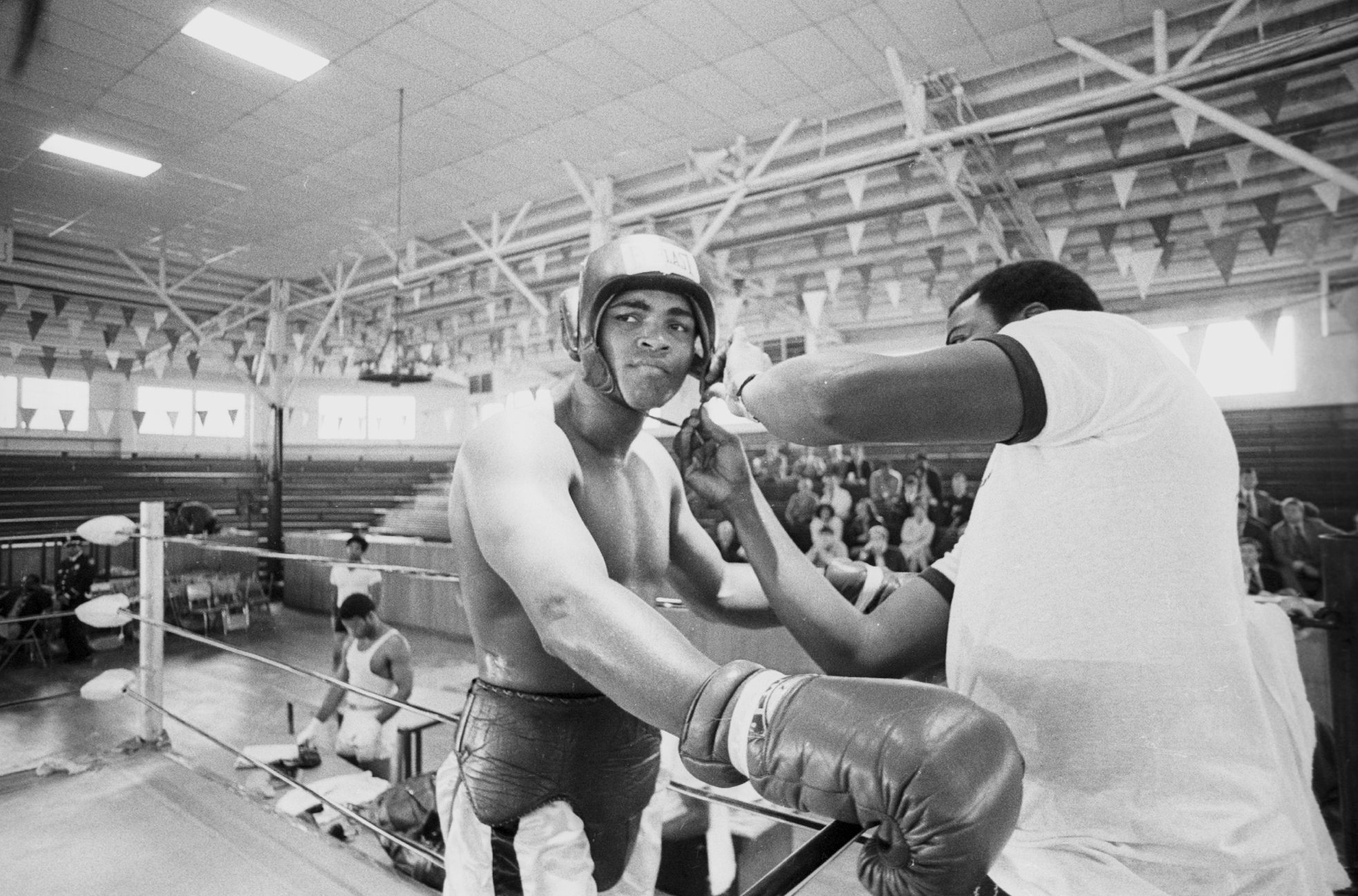 Today in sports, so many athletes exude bravado and the all-too-common machismo that's now commonplace, but there was a man who took advantage of the boom of popularity of his sport's highest popularity and the technology that was in play to make him an icon — Muhammad Ali.
Recently, Ali and Under Armour agreed to partner with one another — please see more on the details of the partnership below, courtesy of our friends at UA.
Under Armour (NYSE:UA) and Authentic Brands Group, LLC (ABG) today announced a multi-year Muhammad Ali™ brand partnership. Under Armour, the global performance apparel, footwear and equipment brand, will utilize the iconic imagery, video, and quotes from the Muhammad Ali™ archive to form the basis of a comprehensive, global brand integration that will include both product and marketing.

"Ali is one of the most recognized and celebrated figures of all time. His achievements both in the boxing ring and through his dedicated humanitarian efforts around the world solidify him as "The Greatest of All Time," said Glenn Silbert, VP, Mens, Outdoor and Team Sports, Under Armour. "It's an honor to align the Under Armour brand, which has long celebrated the unyielding will of an athlete, with such an icon. We look forward to working closely with ABG and the Ali family to introduce Ali to the next generation of athletes around the world."

The long-term partnership launches next month with a capsule collection of lifestyle apparel featuring Ali iconic words and imagery for men, women, and youth at UA.com, Under Armour® Brand House locations, select department stores, and sporting goods retailers. A full collection of exclusive Muhammad Ali™ branded performance apparel, footwear, and accessories will debut in fall of 2015 at retail locations worldwide.

"Muhammad Ali is one of the most respected and trailblazing figures in modern history. His monumental influence as a leader and champion continues to impact athletes, celebrities, and fans from around the world," said Nick Woodhouse, President and CMO of ABG. "The partnership with Under Armour is a perfect marriage as it uniquely taps into the deep connection that people have with Ali."

Muhammad Ali is one of the most recognizable and influential sports figures of our time. His countless awards and accolades include most recently being named Sports Illustrated's "Sportsman of the Century", GQ's "Athlete of the Century", and receiving the Presidential Medal of Freedom and the Amnesty International Lifetime Achievement Award.

"We are truly flattered to have Under Armour pay homage to Muhammad in such a significant way," said Lonnie Ali. "We see in the Under Armour brand a similar spirit and drive that pushed Muhammad to be such a groundbreaking force."

The retail launch will be supported by a fully integrated campaign that connects consumers and brand fans to the product collection through the Under Armour and Muhammad Ali™ social media channels. The campaign will bow in early March with classic Ali video clips paired with iconic quotes from the living legend.

Follow Muhammad Ali @MuhammadAli and Under Armour @UnderArmour on Instagram and Twitter.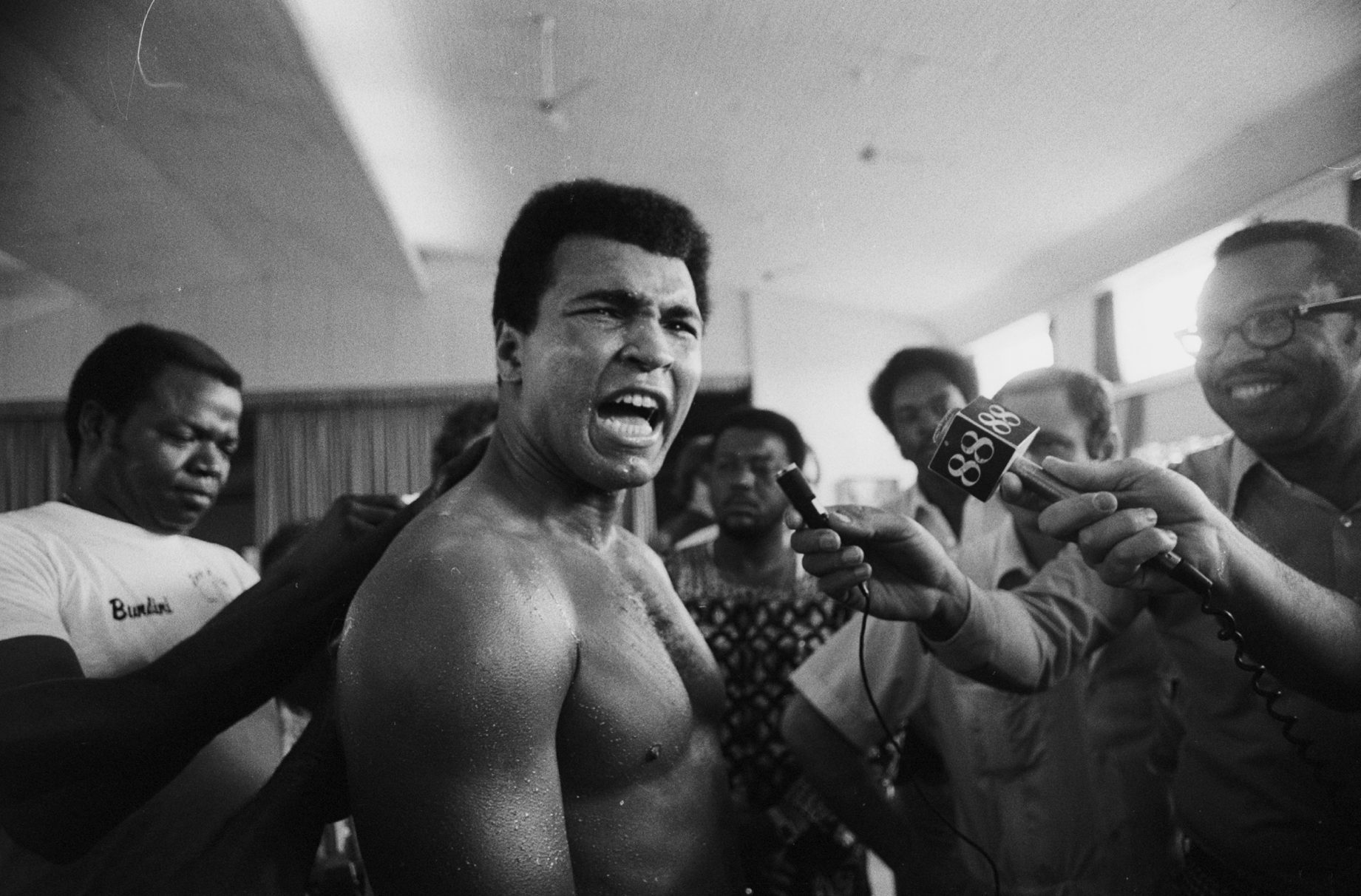 ---
BMF Training: Being a baller isn't just about what you've done in the box score – it's about how you prepare to ball when you're away from it. BMF Training is about bringing you the latest in training footwear, apparel, and equipment that can help you raise your game and also give you insight into what the best athletes are wearing in preparation for their battles on the big stage.