San Francisco 49ers quarterback Colin Kaepernick got into a verbal war of words with a follower on Twitter recently.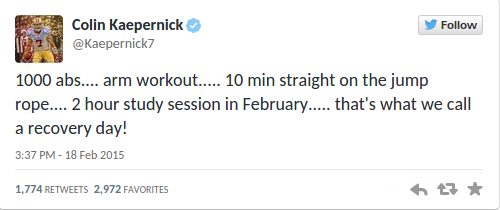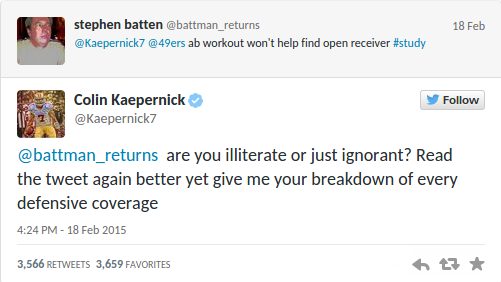 I could argue that the more Twitter followers you have does not make your life better. If that were true than the people with the best lives would be Katy Perry, Justin Bieber, Barack Obama…OK, maybe more twitter followers does mean something.
Despite his Twitter game being on-point, Kaepernick finished with disappointing numbers for 2015, with 19 touchdowns to 10 interceptions and just shy of 3,400 yards.