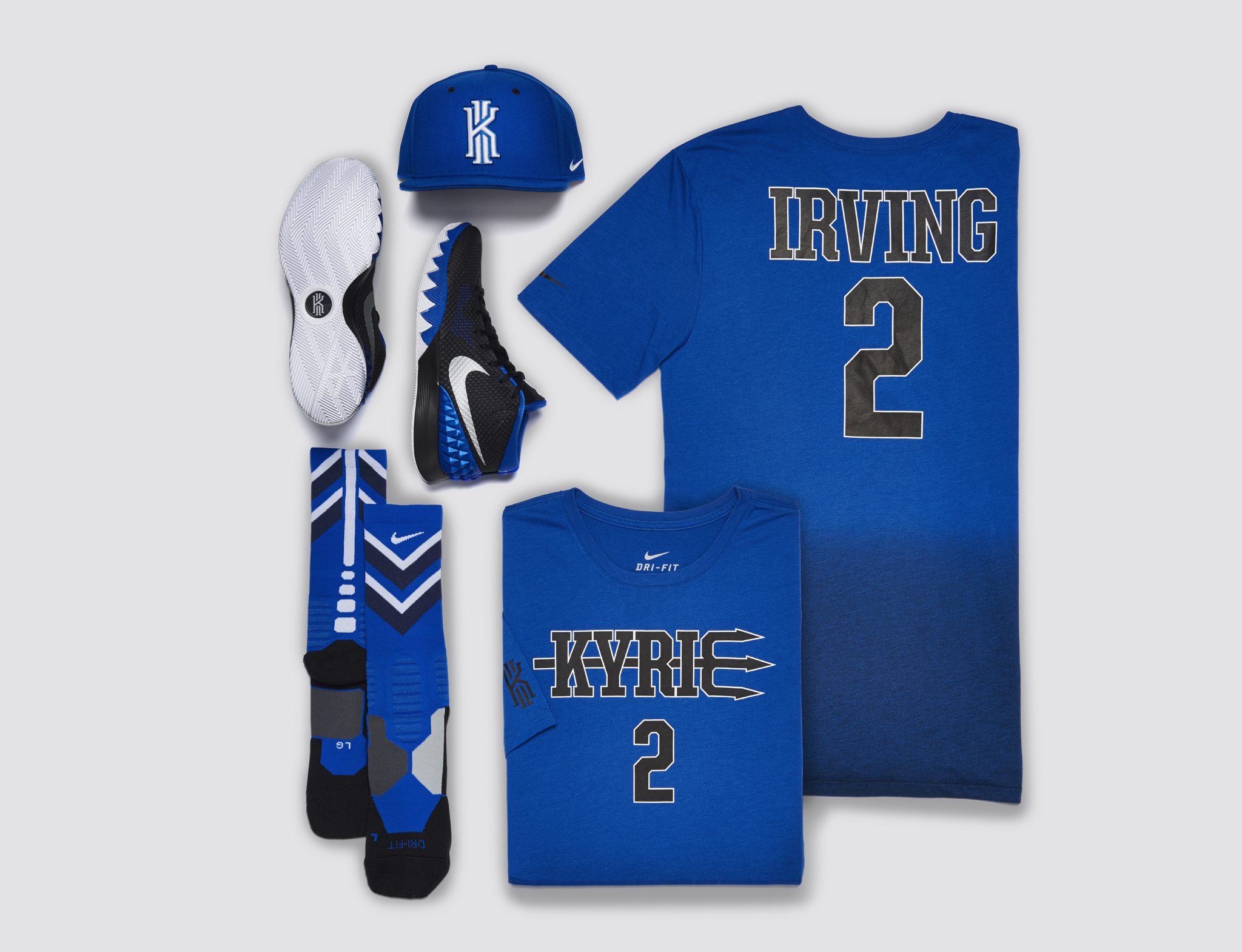 Kyrie Irving, now a Cleveland Cavalier in the NBA, may be known more for being a Duke Blue Devil in college, despite only playing 11 games in one years at the university. His basketball roots, however, grow through North Carolina, and so, he and Duke University are paid tribute in the Nike KYRIE 1 Brotherhood Collection.
See more, courtesy of Nike.
Kyrie Irving's collegiate career began in Durham, N.C., in 2010. He was an eager 18-year-old poised for success in the classroom and on the basketball court. During his time in college, Irving built special memories and friendships that will last a lifetime.

The new KYRIE 1 Brotherhood basketball shoe reflects the three-time All-Star's appreciation for the camaraderie and leadership lessons he gained in college and brings to the court as a professional. The shoe's blue-and-black color makeup is a tribute to his university.

Shooting 53.2 percent while averaging 17.4 points, 5.1 assists and 3.8 rebounds put Irving into instant National Freshman of the Year consideration. Despite a hot start, a ligament injury limited Irving to 11 games in his freshman season. The temporary setback didn't alter his long-term goals.

Just 22 years old, Irving prides himself on always learning, while avoiding complacency. As MVP of the 2014 FIBA Basketball World Cup, Irving understands the importance of brotherhood, team bonding and leading by example. Irving draws on lessons learned from his father and past coaches to be a supportive teammate and respected leader.
---