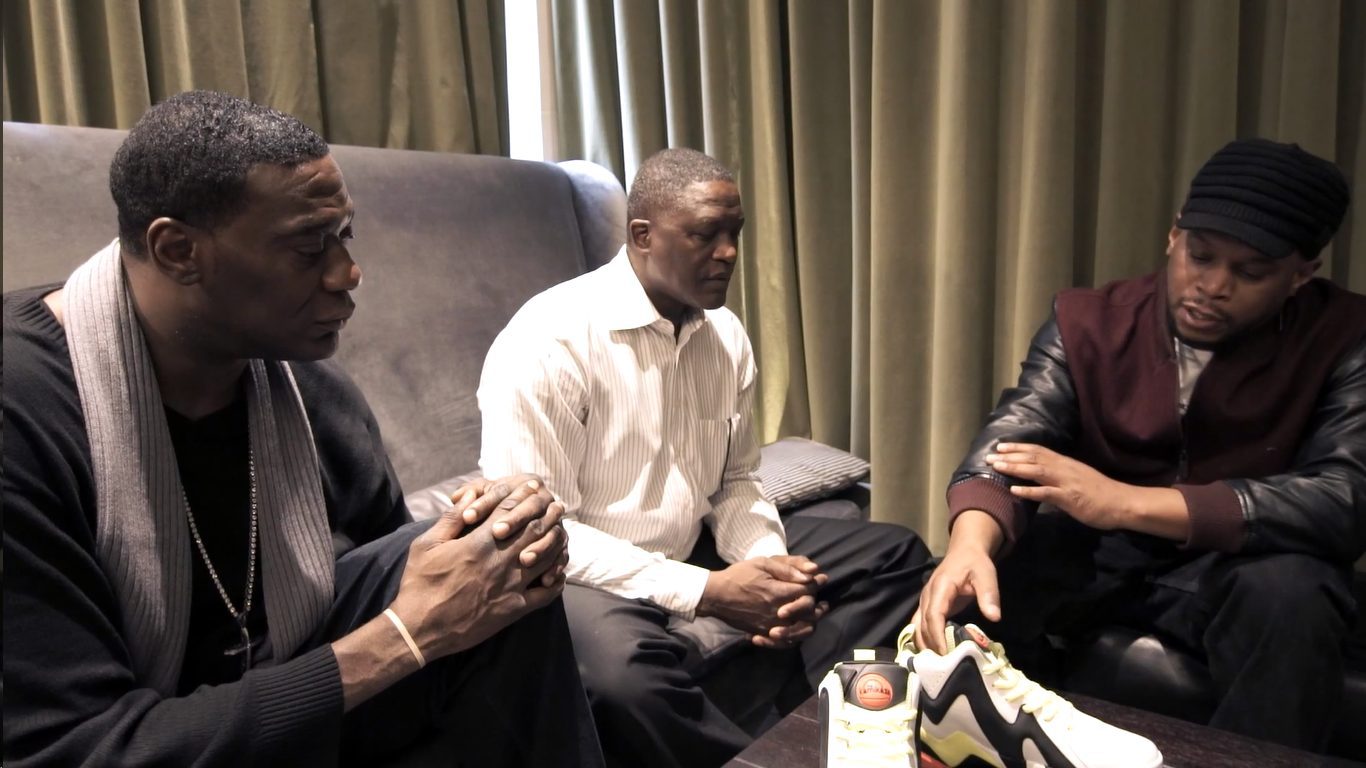 If anyone would've predicted that former NBA superstar forwards Shawn Kemp and Dominique Wilkins would collaborate on a retro basketball shoe, prior to Reebok's emergence as a retro footwear leader, we'd all have thought such a person to be Nostradamus! Indeed, it's happening, with the Reebok Classic Pump Kamikaze II, a forging of the original Reebok Kamikaze II for the ex-Seattle SuperSonic (Kemp) and the Reebok Pump Twilight Zone, that of the former Atlanta Hawks great (Wilkins).
See all the more here at Baller Mind Frame, courtesy of our friends at Reebok.
[youtube]https://youtu.be/fZ3JBgV9Yr4[/youtube]
Over the 2015 NBA All-Star weekend in New York City, Sway Calloway got a chance to sit down with NBA legends Dominique Wilkins and Shawn Kemp to discuss the new Pump Kamikaze II from Reebok Classic.

Set to launch on March 13, 2015, the Pump Kamikaze II takes inspiration from the Pump Twilight Zone that was made famous by "The Human Highlight Film" Dominique Wilkins, and fuses it with Sonics "Reign Man" Shawn Kemp's on court shoe of choice, the Kamikaze Mid II.

Head out to Finish Line on March 13th to pick up your pair of Pump Kamikaze II's for $125.
Additional photo production by Sandy Dover
---