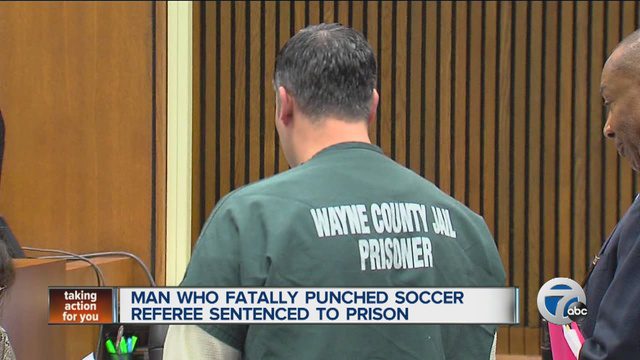 A tragic situation ends in an equally tragic way.
The Michigan man who punched and killed a recreational league referee who was ejecting him was sentenced to 8-15 years in jail on Thursday, after pleading guilty to involuntary manslaughter.
A Lebanese national, Baseel Abdul-Amir Saad faces potential deportation after completing his sentence. Saad punched referee John Bieniewicz in the head as Bieniewicz was showing him a red card. Bieniewicz died in the hospital two days later.
At the trial, when the sentence was handed down, the wife of Bieniewicz raised her hand, holding a red card.
In wake of the incident, Michigan lawmakers are seeking to pass a law that would make it the 20th state in the country to have tougher penalties for attacks on sports officials, which are supposedly on the rise.