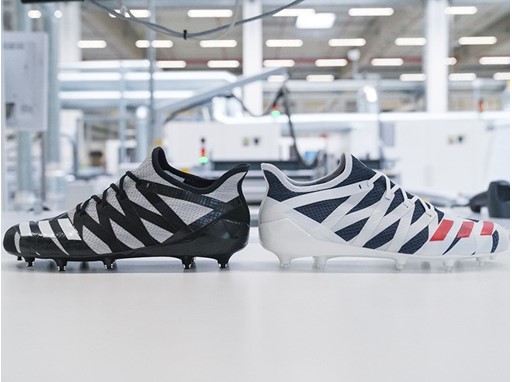 Brought to you by our friends at adidas.
adidas has unveiled the revolutionary adidas Made For Minnesota (AM4MN) football cleats – the first football cleats digitally created at its SPEEDFACTORY facility in Ansbach, Germany, that delivers the Football Cleats of the Future.
By creating a custom cleat for world's best football players, for the biggest game, on the biggest stage, in under 14 days – 3x faster than standard production – the AM4MN cleats mark a significant moment for the brand by showcasing the limitless capabilities of adidas SPEEDFACTORY. Representing best-in-class products and trailblazing the future of manufacturing and customization, SPEEDFACTORY is the future of how adidas creates, allowing the brand to test and co-create with athletes, as well as constantly invent and reinvent design with consumers.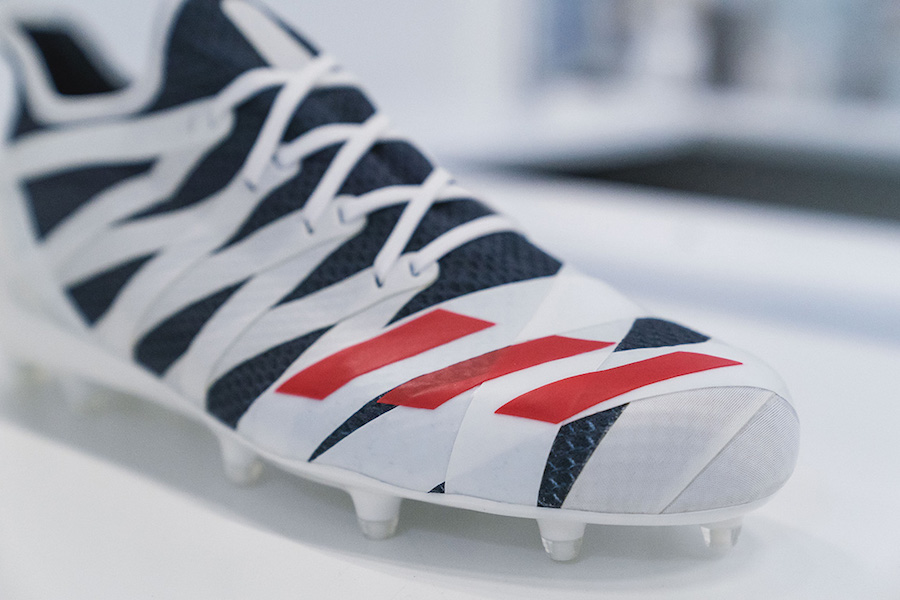 Data driven and digitally produced, the AM4MN takes the football cleat silhouette to the next level by incorporating a sneaker profile and redefining fit, comfort, movement and a radically accelerated digital production process to deliver the most innovative football cleat ever.
 Starting with a Primeknit upper to provide a sock-like feel with maximum breathability and unparalleled comfort, adidas designers utilized athlete foot scans and ARAMIS motion capture technology used by NASA to understand the precise details of how an athlete's foot moves during a football game. The result is the creation of a series of patches that have been strategically placed across different parts of the cleats to harnesses movement, provide stability and support, and deliver a precision fit that is specifically tuned for elite performance for football athletes.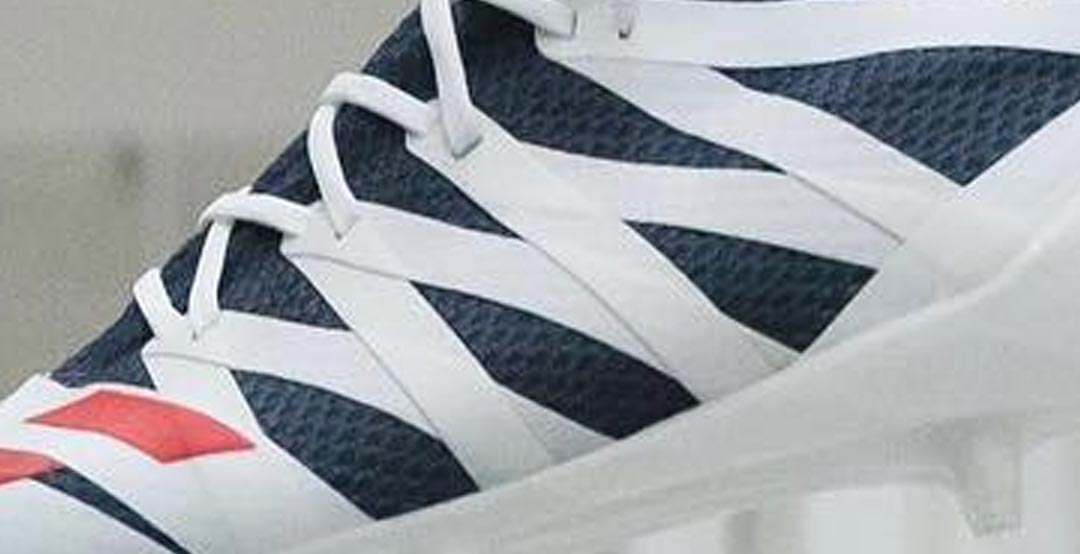 The lightweight and flexible Primeknit upper and patches are seamlessly blended with a speed-spat seam tape in an anatomically aligned X-band formation tohelp deliver a lockdown sensation with zoned support for enhanced acceleration, making cuts, changing direction and stopping on a dime. Feeling like a natural extension of the foot, the upper is powered by a SRPINTFRAME with strategically placed SPRINTSTUDS in a rotational traction zone that isengineered for lightweight, multi-directional speed, strength and unrivaled traction.
 The SPEEDFACTORY in Ansbach, Germany is fully operational and will soon be joined by a second facility in Atlanta, USA to provide localized production. Following the launch of Paris (AM4PAR) and London (AM4LDN) running shoes in fall-winter 2017, the Minnesota (AM4MN) marks the third creation from adidas SPEEDFACTORY. Additional launches in Los Angeles (AM4LA), New York (AM4NYC), Tokyo (AM4TKY) and Shanghai (AM4SHA) will be coming soon in 2018.