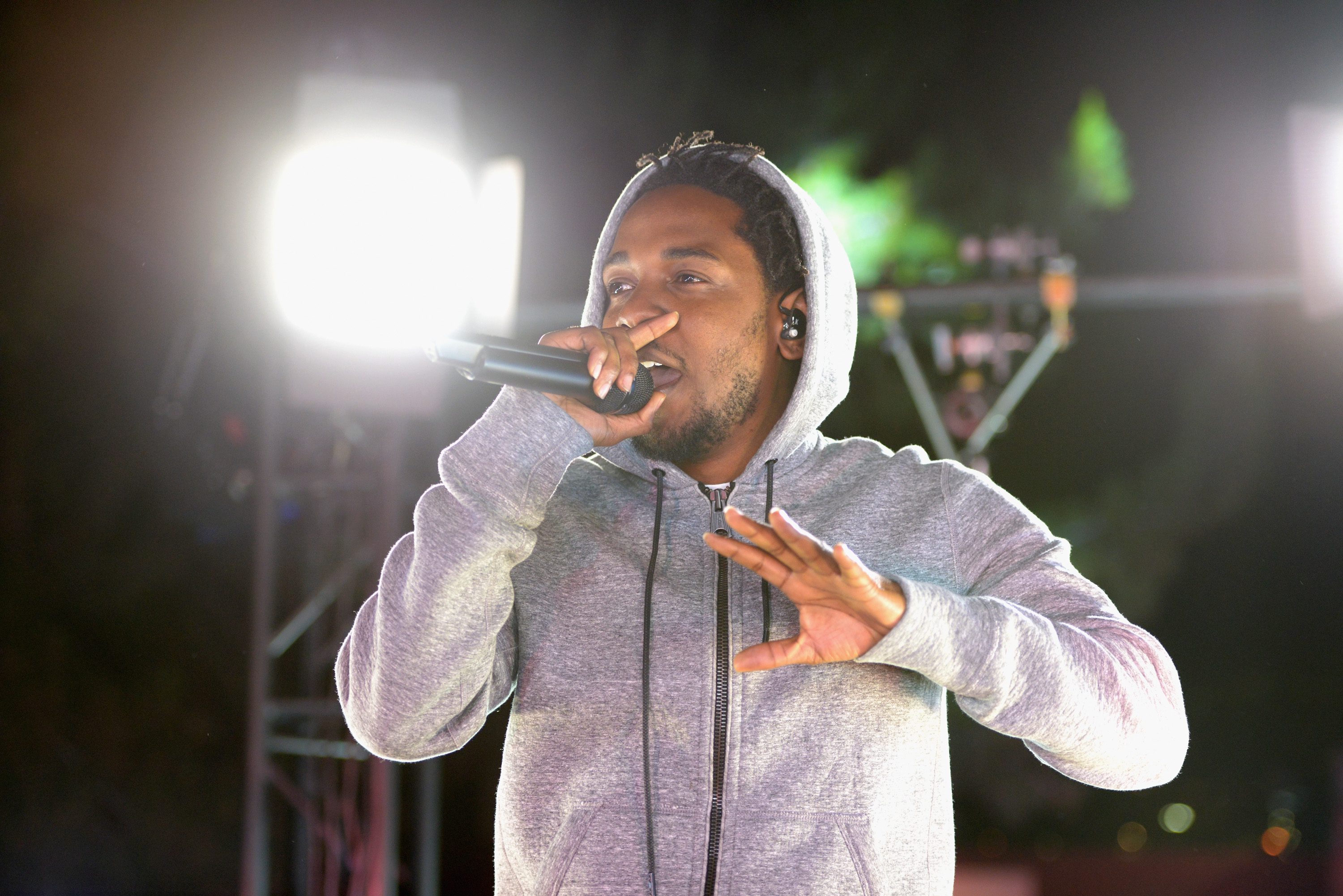 What can you say? Is there a partnership that feels more natural and well-put than Kendrick Lamar and Reebok? It's hard to name one that fits this well.
See all the fuss he created on the streets of L.A., courtesy of our friends at Reebok.
[youtube]https://youtu.be/rtwvloRueJQ[/youtube]
Reebok and Kendrick Lamar brought the streets of Los Angeles to a standstill through a once-in-a-lifetime fusion of fitness and music.

Hundreds of runners — unaware of the Kendrick Lamar performance — gathered at a parking lot at Sunset and Hilldale for a Reebok run, and were completely surprised by Kendrick as he and a full band rolled up on a sixteen wheeler, flatbed truck to provide live music for all the runners.

Wearing Reebok's revolutionary ZPump Fusion shoe, which launched on March 10th, the runners followed along and formed a dramatic convoy as they were flanked by police outriders and camera crews.

Kendrick Lamar played some of his crowd favorites and caused a huge commotion on the street as hundreds of runners ran up Sunset, collecting bystanders and pedestrians along the way who also joined in on the run. The runners then turned right on North Crescent Heights Blvd and then took another right on Melrose before finishing at the Reebok Lounge, located at 8462 Melrose Avenue. Lamar then hosted an after party at the Reebok Lounge as a cool down for all the runners who joined in for the run.

"Reebok and I have a shared goal to inspire, so helping people to get pumped though music and fitness was perfect – performing in such a unique way, creating a real experience and encouraging people through a run in my hometown of LA. Partnering with Reebok, we always want to do something different and that will get people moving and this is an example of us coming together to create something special" said Kendrick Lamar.

We will be providing a web ready clip of the run on Thursday and will pass along as soon as we have it.

ABOUT THE ZPUMP FUSION SHOE
Unlike traditional running shoes which are often made up of over 40 individual parts, the ZPump Fusion is constructed from just three, which means no unnecessary components or rigid parts to restrict movement in the foot. It's also one of the first running shoes to provide a fully customizable fit, thanks to Pump technology that adapts to your foot.

The ZPump Fusion is available for $110 from retailers including Finish Line and Reebok.com.