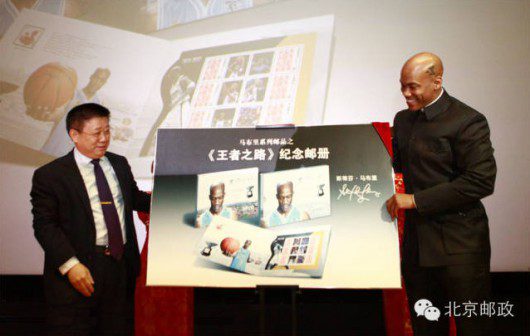 Stephon Marbury never became a superstar in the NBA like many thought but in China he's become a legend! After winning his third championship in the Chinese Basketball Association, Marbury is being commemorated with a stamp.
While in the States, many feel that Starbury was a player whose potential never blossomed into what it should've been, his fans in China think he might be one of the best to ever do it.
"I'm still trying to wrap my head around the fact that people will be able to buy a stamp of me to mail packages anywhere in the world,'' said Marbury, who plans to give a speech at the National Museum of China in Beijing. "I am truly humbled. Never did I imagine in all of my 38 years of living that I — a kid who grew up 7,000 miles away from Beijing and a kid who came from the projects of Coney Island — would have a stamp of myself. I can never have dreamed it."
The Brooklyn native won three titles for the Beijing Ducks in four years, including last month's triumph over the Liaoning Flying Leopards, and was named the 2015 CBA Finals MVP.
Marbury plans to return for at least one more season.