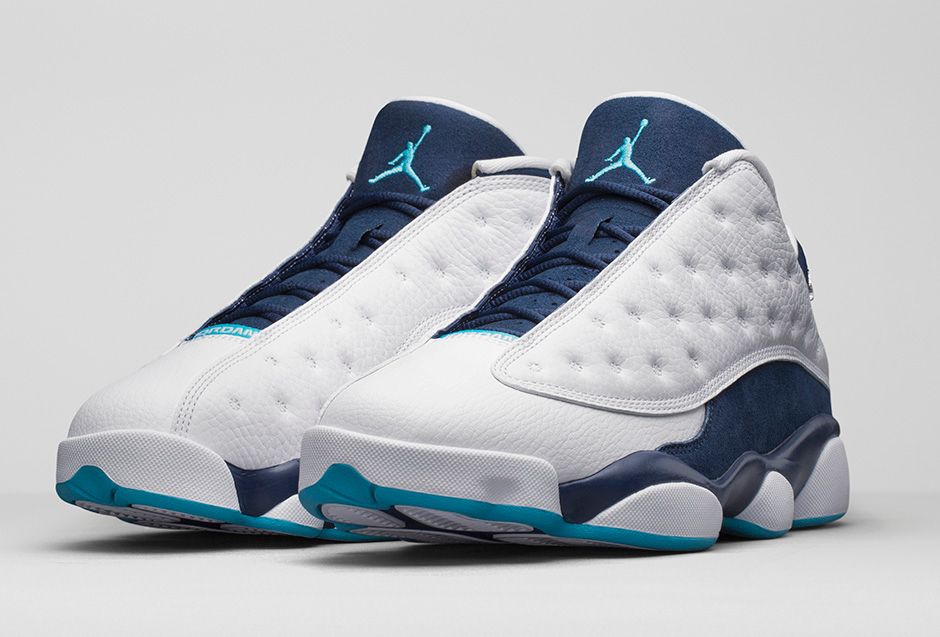 This year seems to be the year of the revival of the low models for Jordan Brand. I don't know why because actually the Jordan models don't work at all in their low version. (The Air Jordan 1s are okay, even though the silhouette is a little too pointy in the front. But that's my subjective perception. All the other models don't work at all for me.) The low versions of Air Jordan Retros literally just look like they cut the ankle part and that's it. No adjusting of the design, no nothing. The Air Jordan 13 Retro Low 'Midnight Navy' is the same
This AJ 13 was cut short and it still not a low-cut sneaker. It's still closer to a mid than a low-top sneaker. I still wouldn't feel like the shoe feels like a nice and cool summertime shoe.  I don't really know what the purpose of these should be. I don't know why somebody would need them. I mean, they don't look as bad as Air Jordan 6 Retro Lows, but yeah, I don't know why, Jordan Brand.
The colorway is cool though. I mean navy and white works.
Photos courtesy of Nike