The Portland Trail Blazers had the injury bug on their side for once: Arron Afflalo and Chris Kaman returned to action. Memphis Grizzlies guard Beno Udrih was ruled out before the game, and Mike Conley was knocked out of the game by an errant elbow to his left eye in the third quarter. Those circumstances weren't enough to give the Blazers their first win of the series, and now they can officially call their concierge for next week's vacation plans after losing Game 3 109-115.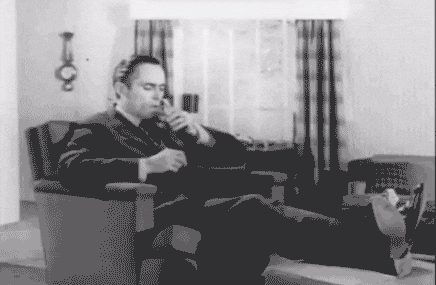 Similar to Games 1 and 2, this contest was never in doubt. The Blazers' defense had given up point totals of 100 and 97 to the mediocre Grizzlies' offense (ranked 20th in points per game) in the first two games, and was even worse in Game 3. 38 points were surrendered in the second quarter alone, and 30 in the deciding quarter without a Memphis point guard on the floor. Portland's guards has been abysmal on defense which negated four Blazers (LaMarcus Aldridge, Nicolas Batum, Damian Lillard, and C.J. McCollum) scoring 20-plus points. Afflalo's return gave the team some energy early on although he was mostly ineffective in both sides of the ball.
The Blazers gave up 98.6 points per game during the regular season (12th overall), but have seemed especially weak against backdoor cuts and basic picks in this series. Simple action has eaten them alive since everyone is looking at the ball instead of covering their assignment.
POR was strangely bad last night overloading off of Tony Allen, and then trying to find him again. Lots of damaging T.A. cuts.

— Zach Lowe (@ZachLowe_NBA) April 26, 2015
Those mistakes will happen, but they were also occurring in crucial, late game moments when every mistake is amplified.
Last two Grizzlies buckets by Tony Allen- of course- to take 9 point lead in Portland. You never know… #NBAPlayoffs

— Matt Winer (@matt_winer) April 26, 2015
"You never know…" in this case is the equivalent of "That never happens." Portland never gave themselves a chance in this series, that's the real shame.
Conley's third-quarter injury forced Marc Gasol to be more aggressive down the stretch as the Blazers made their last push to stay in the series. What he lacked in offensive efficiency, Gasol made up for in physical dominance by forcing defenders to foul. Gasol (25 points) would finish 6-of-17 from the field, 13-of-14 from the charity stripe. Zach Randolph former Blazer, enjoyed a typical night at the office in his homecoming with 16 points, 4 rebounds, and 4 assists.
Game notes
Batum and Lillard combined to shoot 19 of Portland's 27 three-point attempts
Memphis only had 6 turnovers in Game 3, averaging 6.3 turnovers per game this series
The Game 4 statuses for Grizzlies guards Udrih and Conley are unknown
Aldridge could be coming to play for a city near you!
Game 4 will be broadcast Monday night on TNT at 10:30 PM Eastern Time.