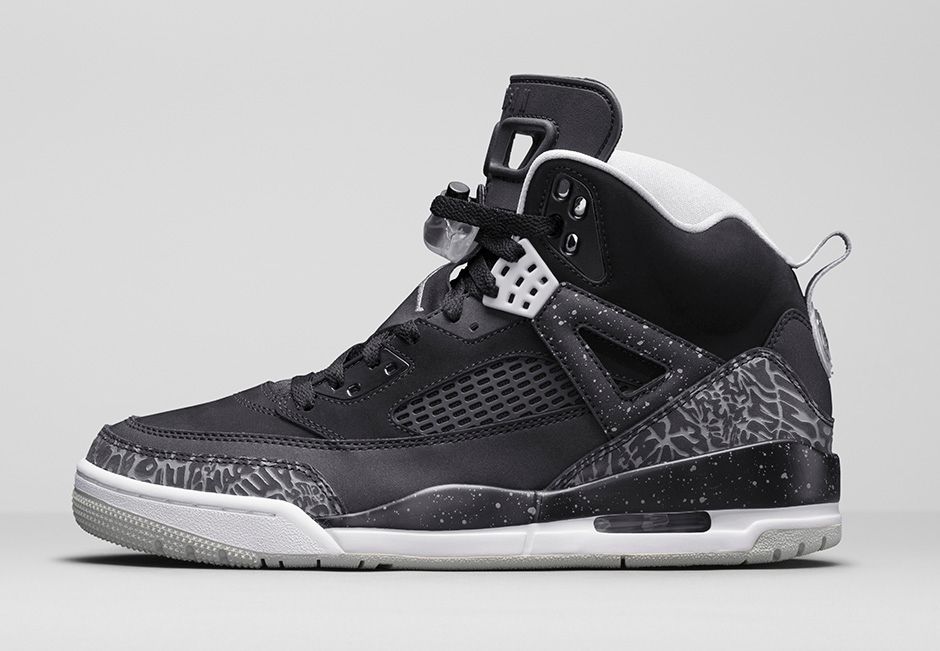 There's one word that sums up my opinion on the Jordan Spizike 'Cool Grey': ILL! I'm not the biggest fan of the Jordan Spizike, but that colorway brings so much heat to this shoe, that I feeling HOT just by looking at it. Anyways, I got poetic for a second. That's what good shoes do to me.
Finally Jordan Brand has left his neon Sharpies at home and designed a colorway that harmonizes perfectly in a simple, but-not-boring way. The black base and the dark and lighter grey details are a good match, but what really sets it off is the white. The super white midsole and the white inner and the white eyelet detail give the shoe a very thorough look. The cement details don't bother the look of the shoe at all. I love that this colorway that reminds me of not only '50 shades of Jordan', but also of a Oreo 2.0 colorway.
And it's mostly suede, too. Ugh.
Photos courtesy of Nike