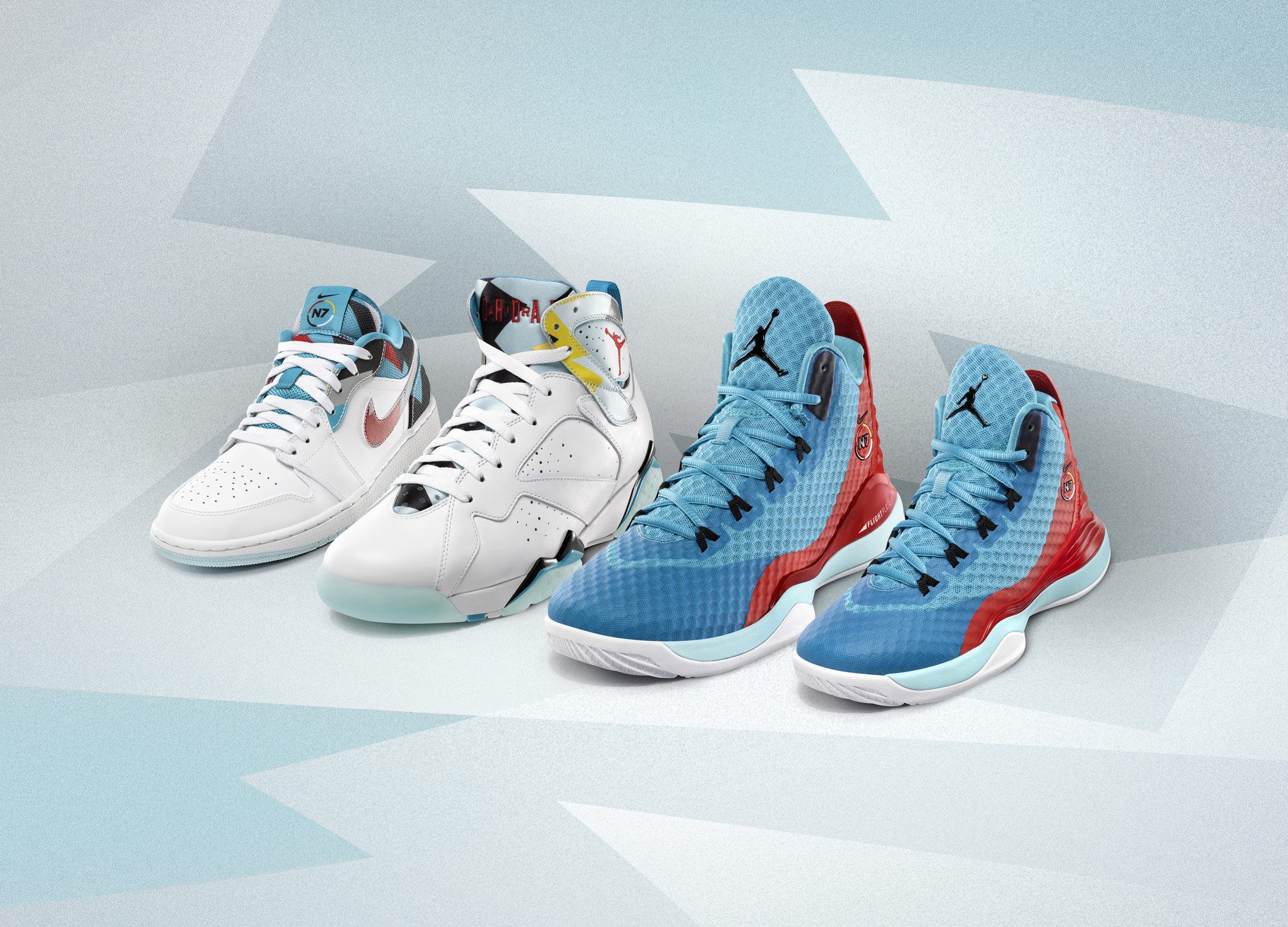 As an individual who cares deeply for equal rights and right treatment of all human citizens of the world, I can get behind causes that look out for underrepresented communities. Being an American ethnic minority from a couple of major groups in the country myself, including the Ramapough Lenape of the Native American family of tribes, I have been totally behind Nike's N7 Initiative since its genesis. Providing special Nike N7 products to the disenfranchised indigenous Native American/Aboriginal communities in America has been a priority since the Nike N7 Foundation was founded, and not wanting to exclude fans of the various collections, Nike has created a couple of different lines for the 2015 N7 Collection between the Nike and Jordan houses of the parent company — and I am very impressed.
There are no losers in this year's crop, but there are some big winners when it comes to the application of the N7 graphics. I love the Air Jordan 7 Retro N7, specifically because of the turquoise, black, and red accents to the white base; the clear sole is a very nice touch. They remind of a pseudo-Oklahoma City Thunder palette, a place where Natives have a mark on the very name of the city and state (the turquoise Air Jordan N7 tee is a beauty, too).
The Nike Prime Hype DF (Dual Fusion) N7, which is a take-down version of the Nike Hyperdunk, is also very attractive with its deep University Red hue complimented by the Dark Turquoise; it's a different look for a handsome silhouette. The Nike Free 5.0 N7 makes for a really unique, using the black base as a neutral for all the other accent colors (including taxi) to pop off on.
Charity and style considered, the 2015 N7 Collection is a success.
On the style side, nice work, Swoosh gawds.
Photos courtesy of Nike