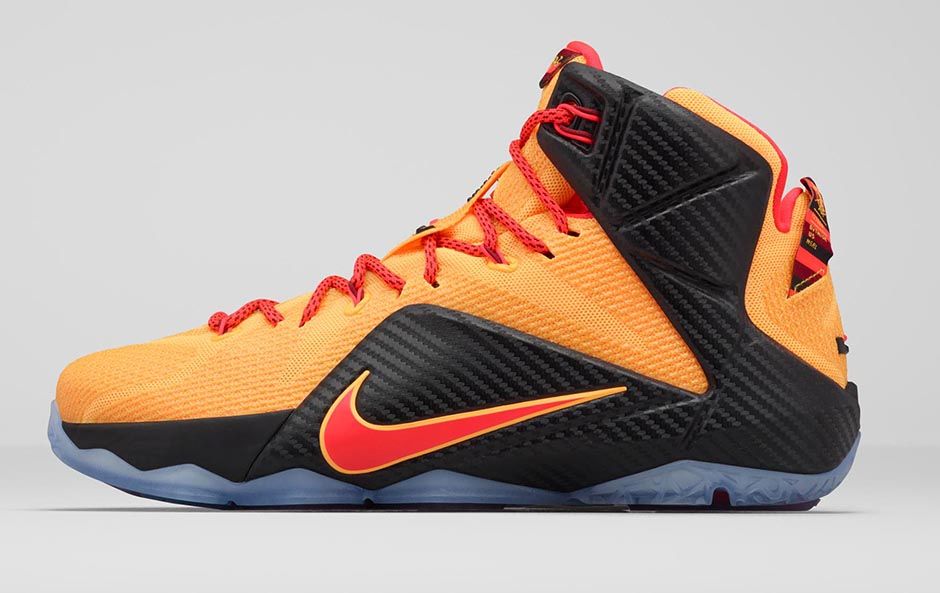 LeBron James, the world's best player and superstar swingman for the Cleveland Cavaliers, has had a lot of memorable signature shoes for the last 12 seasons, the 2015 Playoffs have redefined the importance of what his shoes can mean marking certain history in his career — the Nike LeBron 12 'Witness' marks a truly special season that has proved to be a collective reawakening of just how great he is.
Actually marked on the back tab as the "CLE" edition of the shoe, this LeBron 12 makes use of that classic yellow-gold that has reemerged as the staple hue of the Cavs franchise. Trimmed in red (a retail departure from the team's official wine red) and accented with black, the Witness is a shoe that commands a lot of visual attention.
Personally, it's one of the best colorways of the shoe that has seen more than a dozen different editions in this 2014-2015 season. Yes, it's loud; yes, it's bright; but it also is clearly a Cleveland shoe, through and through. If you're a LeBron 12 fan, you'll likely love it, and if you hate the design, you'll hate the shoe, but it certainly stands out in the crowd.
Just like LeBron.
Photos courtesy of Nike