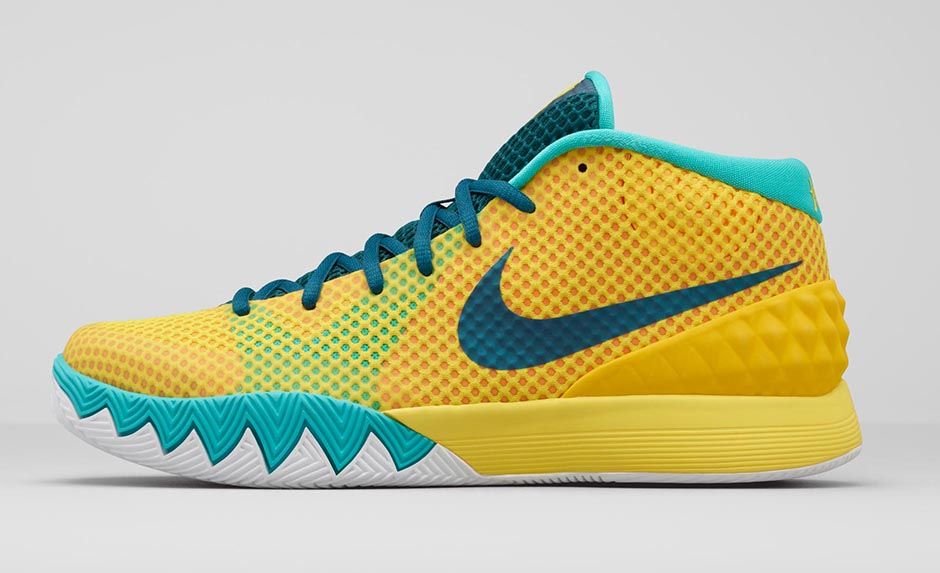 Kyrie Irving became a star as a prep school talent at St. Patrick in New Jersey during his high school years, but he was born as an Australian. It remains to be seen just how much his birthplace made an impression on his personal life, but he certainly seems to be paying homage to the land mass with the Nike Kyrie 1 'Letterman', meant to represent a combination of his high school alma mater and place of birth.
It's a very impressive shoe in this colorway. In my opinion, the Kyrie 1 hasn't always looked so hot, and a lot of that has to do with its very simple layout. Depending on the way colors are applied to the Kyrie 1, it can be a spectacular shoe or look very basic and unstated, in a fashion that doesn't lend to its aesthetic strengths; however, the Letterman works great.
And despite the St. Patrick narrative of the shoe, the Aussie colors look very becoming on the Kyrie 1.
Photos courtesy of Nike