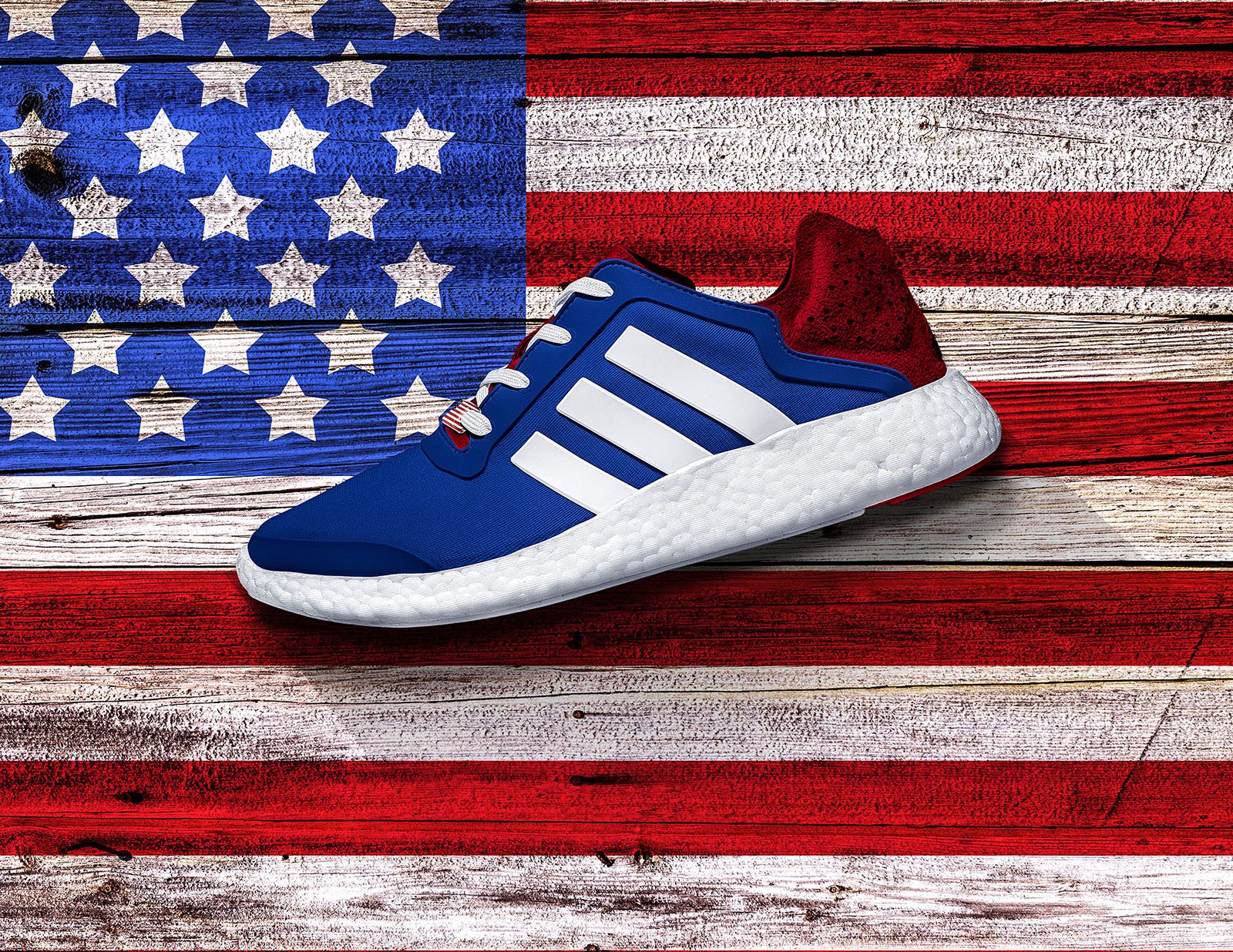 Armed with arguably the best Boost platform of all the adidas Boost shoes, the adidas Pure Boost makes a comeback as the adidas miadidas Pure Boost Stars & Stripes. You can customize the shoe however you like, or grab the one that's shown, but even cooler is the TIRRENINA suede, which is a synthetic micro-buff suede that has a premium feel, but is engineered in a way that preserves energy in its processing.
See the Stars & Stripes here, courtesy of our friends at adidas.
adidas unveils miadidas Pure Boost, now available to customize in 12 colors and 4 prints, including a variety of personalization options.

To showcase the mi customization, adidas has created a Stars & Stripes edition, available for purchase for $140 plus an additional $5 for prints here.

Pure Boost features a breathable four-way stretch seamless upper and no sockliner to enhance the feeling of standing directly on Boost cushioning. The TIRRENINA suede heel, a sustainable luxury fiber that is made without any solvents during the manufacturing process, adds a fashion element and keeps your foot in place without restricting movement.

Join the conversation on Twitter at #Boost and @adidasUS and check out facebook.com/adidasrunning.