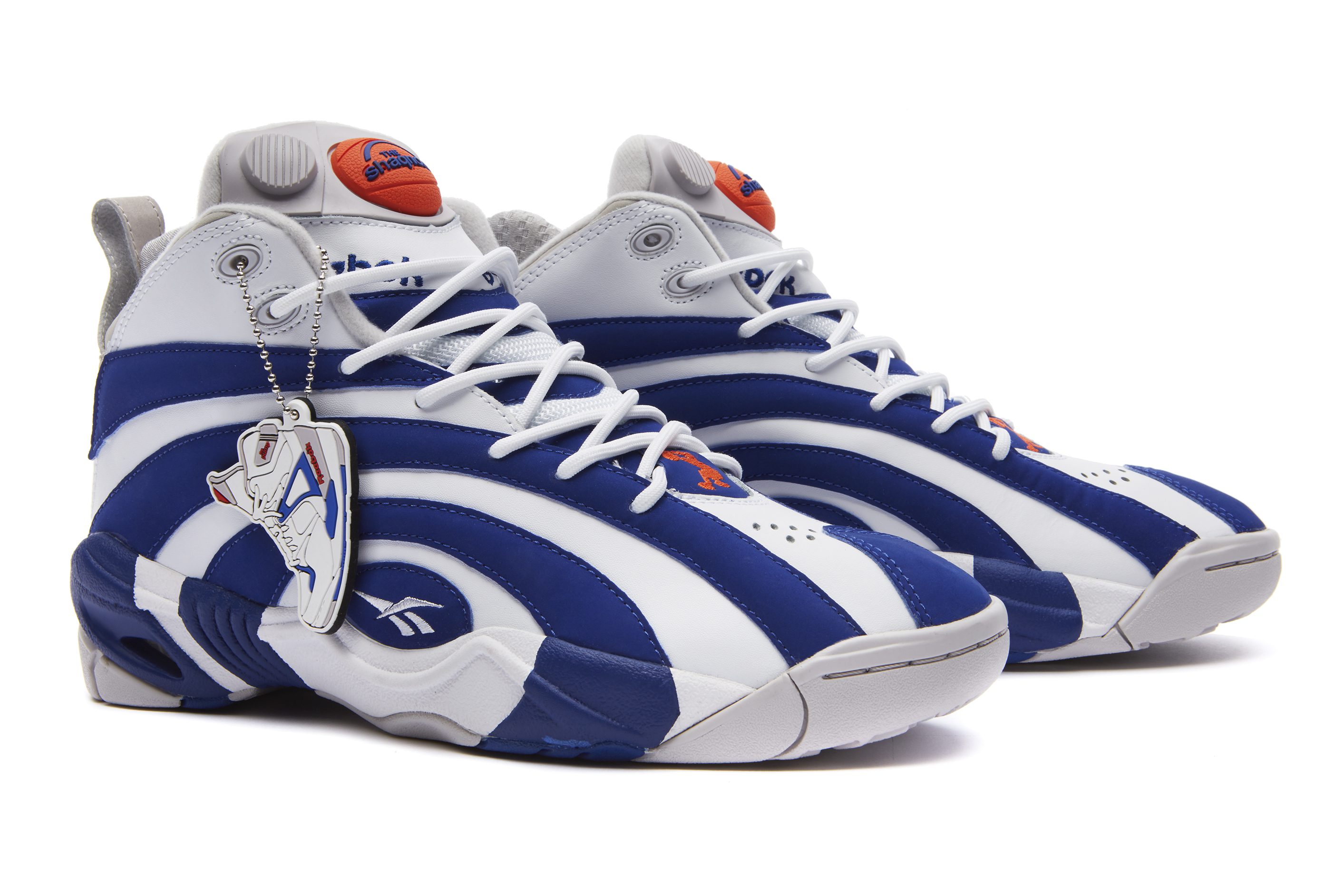 Personally speaking, we in GearLifestyleFashion here at BMF Sports Network feel that the Reebok Shaqnosis is one of the best basketball footwear designs in the history of the industry. Shaq's were always the best, because his player exclusive versions had a black tongue, a true high cut, and the Instapump technology, all of which were absent on the retail versions 20 years ago. The Reebok Pump OG also is a classic, so combining the two in the Reebok Classic Pump Shaqnosis makes for a new classic that doesn't dishonor one or the other in their original silos.
See the Pump Shaqnosis here, courtesy of our friends at Reebok Classic.
To help celebrate the 25th Anniversary of The Pump technology, Reebok decided to combine the Pump custom fit technology with some of the most iconic shoes in Reebok's history. The third iteration in the Pump it Up Pack, the Pump Shaqnosis is a brilliant combination of both the Shaqnosis and Pump OG.

The Pump Shaqnosis isn't just a shoe; it's THE shoe. It stands for all things legendary. From the iconic grandeur of the man behind the shoe to the ever recognizable style, this shoe was built to be a step ahead of the rest. Don't pursue the ordinary–pursue the bold and become an icon. Do you have what it takes to fill these shoes?

The Pump Shaqnosis is available at FinishLine.com and Reebok.com on July 10th for $150.