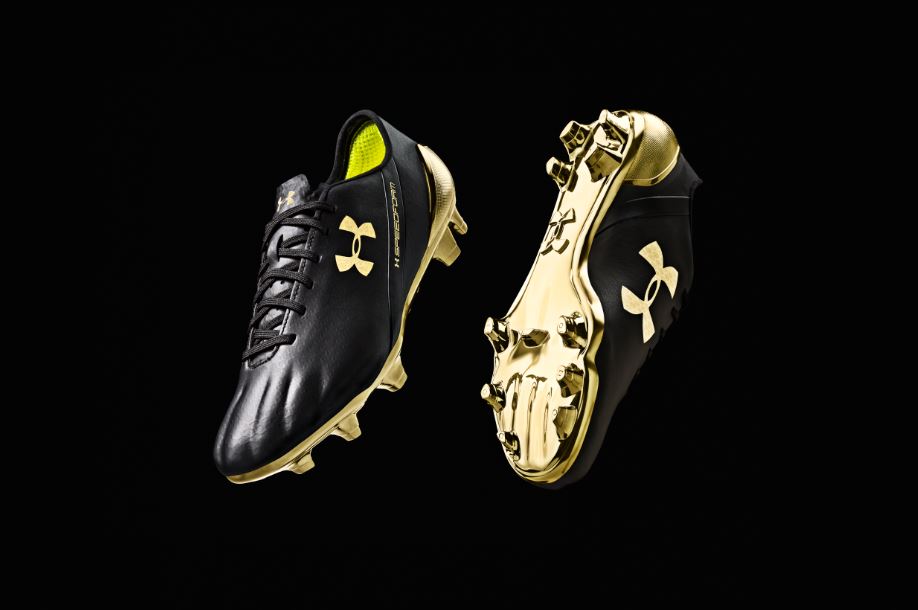 Memphis Depay has one of the most celebrated seasons of his career from a marketing standpoint, and that comes in part from his partnership with Under Armour. Celebrating his first season in the English Premier League, UA has created a special version of its SpeedForm CRM FG cleat boot for Depay, as known as the #MemphisMoment.
See more on the #MemphisMoment here, courtesy of our friends at Under Armour.
To cap off an outstanding showing at this year's International Champions Cup, Under Armour is celebrating Memphis Depay's first season in the English Premier League with a custom boot to congratulate him on his current success and wish him the best for the next season. …

Boot details and design inspiration:

– SpeedForm CRM FG: The most innovative speed boot in the game that provides unmatched comfort and fit straight out of the box.
– The sleek black upper is a nod to one of Memphis' favorite colors.
– The gold-plated cleat represents his past achievements (Eredivisie Dutch League Title, Eredivisie Dutch League Scoring Title) but more importantly looks forward to his bright future with a club seeking their next EPL title.

While custom boots are familiar to the world's best players, it's not often that fans have a chance to score a pair of their own. UA sent a special delivery to Memphis, who shared the contents along with a call-to-action for his followers. Consumers can enter to win a pair of Memphis' boots by sharing a #MemphisMoment on Twitter. Here's how it works:

Fans reply to @UnderArmour's tweet about the contest with their own #MemphisMoment (a career milestone, a moment shared with Memphis, an opinion).

Place a period in front of the reply ([email protected]) so the tweet goes out on your individual feed, and don't forget to use the hashtag!

Under Armour will select the top #MemphisMoment to receive a pair of boots (US only).