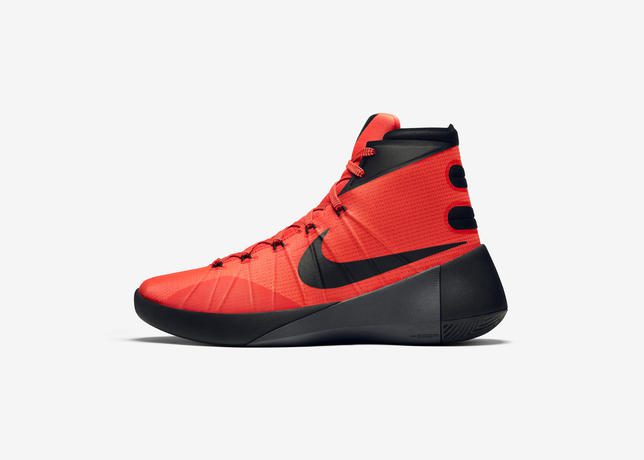 The Nike Hyperdunk, as a series, is the perfect all-round shoe. It doesn't matter what position you play, you could always ball in a Hyperdunk and it will serve you like a loyal little helper. Like that Harry Potter thing, Dobby. Anyways, the latest Hyperdunk — officially the Nike Hyperdunk 2015 — does look a little odd, style-wise, but does totally make sense when it comes to functionality! Leo Chang, who also designs the Nike KD signature shoes, is one of the best when it comes to integrating functional features into performance shoes. It feels like he always thinks one step further than the others. One of the typical Nike Hyperdunk attributes is that it's a mid-cut shoe with the feel of a low-top without resigning on stability. The Flywire delivers extra support, but also flexibility.
I'm all about Hyperdunks. They have a great cushioning and give stability and responsiveness without being heavy. They allow movements but keep the foot locked in place. I don't know what you look for in a basketball performance shoe, but it all sounds great to me. I mean, Dirk Nowitki used to play in Hyperdunks (Ed's note: He still does actually.). Do you actually doubt Dirk's talent? DO YOU?
Then you probably shouldn't doubt the Hyperdunk, either.
Photos courtesy of Nike