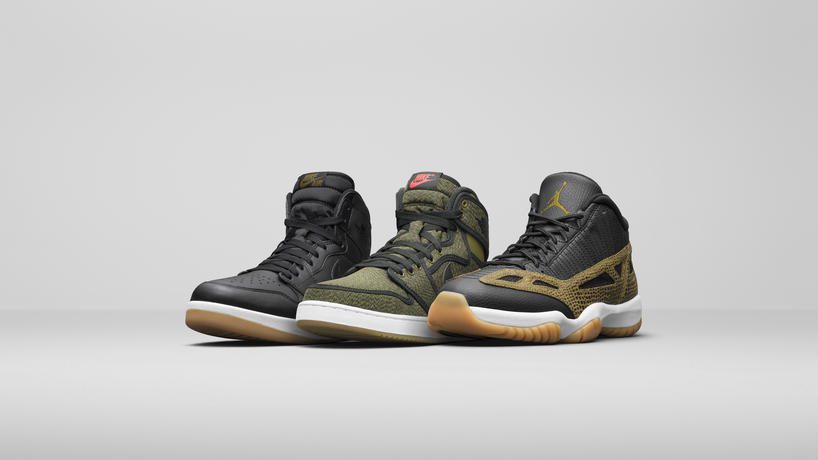 All three models of the Air Jordan Militia Green Collection have admirable individual merit in their beauty. The Air Jordan I High The Return is a powerful shoe just based on its historical merits, and just on its sole platform alone, is (in my opinion) a stronger shoe than the Air Jordan I, both aesthetically and performance-wise; the Air Jordan I KO is turned from an also-ran from the past into something totally new with subdued hues and all-over reptile print; and the Air Jordan XI IE is a classic model, not only because it was a revolutionary design in the Air Jordan signature series, but because giving it new life in this very collection with gum rubber and brighter reptile highlights transforms its very nature.
Simply put, the parts and the sum of the parts in the Air Jordan Militia Green Collection are fantastic.
---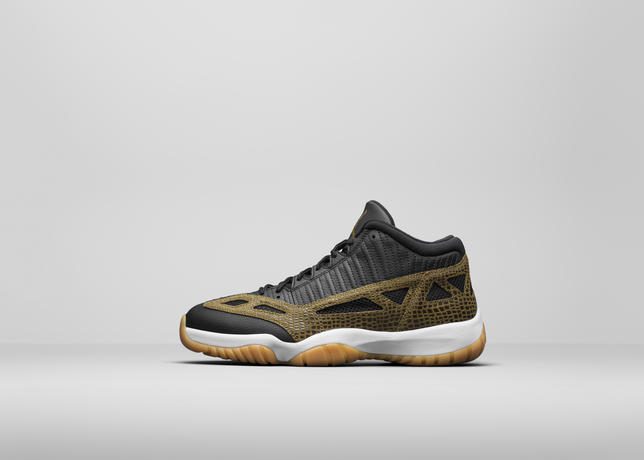 My personal favorite? It would have to be the Air Jordan XI IE, with its aforementioned highlighted quarter paneling and gum outsole. The original colors of the IE were so subdued in their heyday that it was easy to sleep on the design, but these have improved on the originals, just by introducing more colors into the fold.
---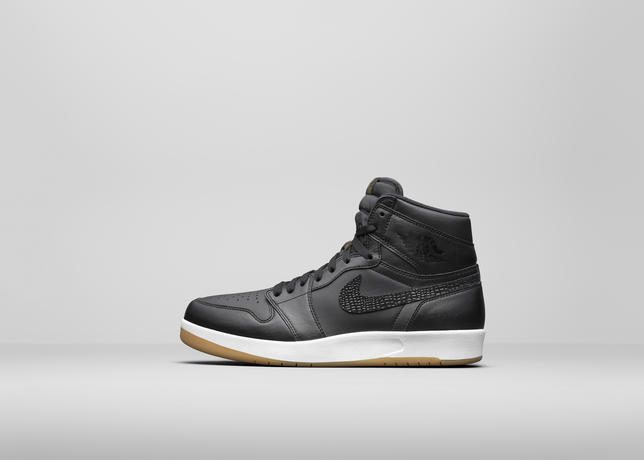 Second favorite? The Return edition of the Air Jordan I High. As I alluded to, the sole of The Return — which is the Nike Air Jordan II sole — takes the AJ I from being this hard, more rigid shoe to a crisper, taller, softer sneaker. There's visual bounce in the The Return, just from a sole change, and the model benefits greatly, even to how the shoe stands in the upper. (And premium leather doesn't hurt, either.)
---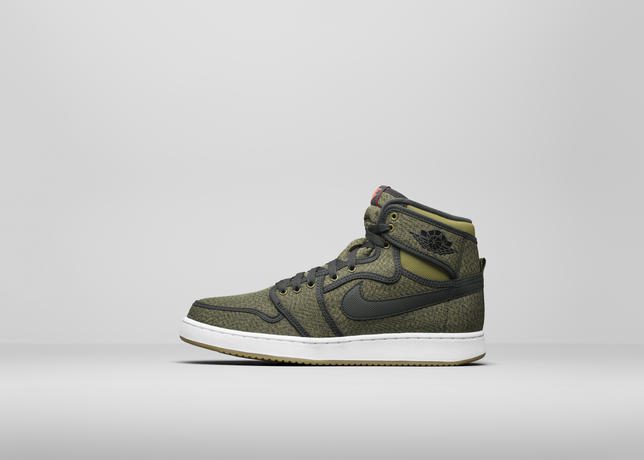 My least favorite of the collection is the KO, but not because it isn't a good sneaker, objectively. There's a lot to like about the KO, namely the said print in the upper, the contrast seam embroidery, and the popping white sidewall sole that kicks back to an old-school feel.
This Militia Green Collection is a winner.
Photos courtesy of Nike