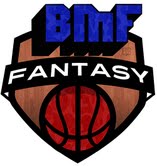 We're a week into the 2015-16 NBA season and it's time to see how this batch of rookies are faring. To be honest, I personally gave them a little too much credit coming into the season. My fantasy expectations were a bit too high and I ended up (over)paying the price on draft day. That said, we should not forget that we are dealing with a very small sample size here. It's just a fraction of a preview of what they're really capable of delivering.
Still, production is production, and of course that's what matters in fantasy basketball. Some rookies fell flat relative to their projections; while others, on the other hand, emerged as pleasant surprises. Observing them so far, has helped me fine tune what I would normally define as "raw" and as "NBA ready."
Karl-Anthony Towns, C Minnesota Timberwolves – I was not too high on the first overall pick this season, thinking that he would need some time to develop his game into the fantasy-friendly,  stat sheet filling stud his potential was pointing to. Thanks to the green light that the Timberwolves have given him and the hands-on tutor of none other than the future Hall-of-Famer, Kevin Garnett; Towns has already displayed that he can be a force to be reckoned with in the paint. His 28-point, 14-rebound game against Denver on October 30th was a prime example of his abilities. He has yet to stretch his range, making just 1-of-2 shots from downtown this season. That facet of his game will develop soon enough. The important thing is that he's got his big-man game going and humming like a well-oiled machine.
D'Angelo Russell, PG Los Angeles Lakers – I was not expecting much from Russell this season, but I was completely stunned at how poor his fantasy basketball production fell from the tree of expectations. Yes, the ball has to flow through Kobe. Yes, Jordan Clarkson is still coming into his own and is an emerging talented guard as well. Surely, despite those challenges, I expected there to be something left on the plate for D'Angelo to serve his owners in fantasy. 9.0 PPG and 1.7 APG are not the stats we were expecting when we grabbed in the late-middle rounds on draft day. We know the Lakers want him to develop and make him part of their future plans, but it appears he will be taking a long and winding road to that destination. Will he become viable this season? Yes, he likely will. When? Uhm, maybe December, or January, or Post-All-Star break? Time will tell.
Jahlil Okafor, C Philadelphia 76ers – Okafor is definitely Philly's go-to scorer this season, which is a good thing. The disappointing thing about him so far is his lack of peripheral stats to compliment his competent scoring. Nerlens Noel has been such a trooper on defense, that Okafor has not had a chance to shine. In the first week of action he is averaging 0.7 SPG and 0.7 BPG, so he can at least blossom into a 22-7-1-1 kind of player this season. His owners will have to be patient with him. At the very least he's already bringing in a ton of points (24 PPG) and solid FG% (.510) to the table. Consider it an appetizer of sorts.
Kristaps Porzingis, PF New York Knicks – Not only has he shown recently that something entertaining, basketball-wise, can come out of New York, Porzingis has also proven that he isn't as "raw" as some experts originally projected him to be.Yeah, he can stand to gain a pound or two, or ten, but Kristaps has earned his stripes playing in Europe and his strong work ethic is coming out in his play on the court. Porzingis is quickly emerging as one of the better rookies in fantasy basketball so far. He can ball and he's not afraid to go ahead and make plays. You can now see what Phil Jackson saw when he was so adamant that the Knicks grab him with the fourth overall pick in the draft.
He's got spunk. That's for sure. Just check out his follow-up slam over, no less than, LaMarcus Aldridge.
As early as now, he is in contention to be the top rookie in fantasy for 2015-16. I can't wait to watch him grow and improve.
Mario Hezonja, SG Orlando Magic – Mario has had a slow start this season. It appears that Aaron Gordon is the priority as the Magic's "instant offense" off the bench. Still, Orlando needs a three-point shooter to help spread out opposing defenses and we all know that if there's one thing that Hezonja is not deficient in, is confidence. It may take some time for him to earn a more substantial role and Hezonja can be left in the FA pool for now. Keep an eye on him though. Mario is capable of exploding. We're just not sure how long his fantasy fuse is at the moment.
Willie Cauley-Stein, C Sacramento Kings – WCS owners were bummed when George Karl opted to start Kosta Koufos over the rookie in the Kings' first outing. When he finally got a crack at the starting job, Cauley-Stein delivered the blue-collar numbers most were expecting of him coming into the season. His 6.7 RPG, 1.3 SPG, and 1.3 BPG are a good base. He will get a chance to deliver more defensive gems while DeMarcus Cousins is nursing a sore Achilles. WCS is on track to be a solid #2 or #3 center for fantasy teams this season.
Emmanuel Mudiay, PG Denver Nuggets – I know he's capable of much more. He does already sport a diverse stat line, but man, those turnovers though. Ouch! In 8-CAT Mudiay is not as much of a headache. His not-so-great shooting percentages are the only pinch. As early as now you can already see that Mudiay's ceiling is quite high. He will, however, get more than his fair share of ups and downs. Owners in 9-CAT leagues better brace themselves for one helluva bumpy ride! Buckle up!
Stanley Johnson, SF Detroit Pistons – There was no doubt that Johnson impressed us the most during the pre-season. His outlook, however, was predicated on the idea that Marcus Morris would not be much of a threat. Somehow, Marcus had other plans and has proven to be a solid member of the Pistons' starting five. Johnson's drop, relative to his ADP, was a big one. It appears that given the status quo, Johnson is going to be brought along slowly by Detroit's coaching staff. He is worth a stash, especially in leagues with weekly roster changes settings, but his owners will definitely have to be patient. Stanley has the potential to truly break out after the All-Star break, but the question is "can his owners wait that long?"
As I said, it is very early into the season and all of these rookies will have their peaks and valleys this 2015-16. As things settle we should get a clearer picture as to who will provide the biggest positive impact on their fantasy teams.