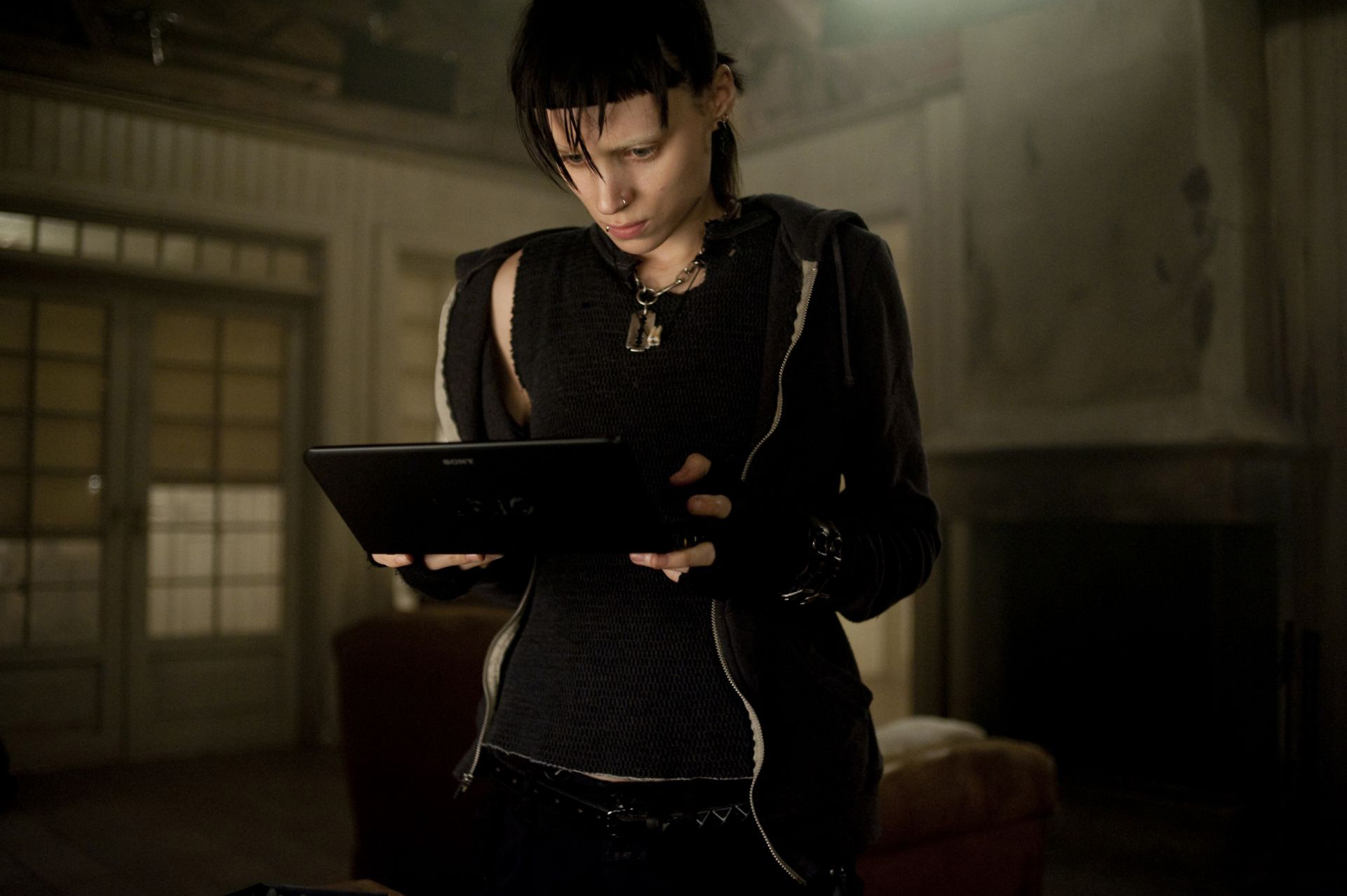 Talks of an American The Girl with the Dragon Tattoo sequel are like entering an endless blackness of confusion and doubt. Okay, that's extreme, but the essential point to be had is that four years have passed since Rooney Mara and Daniel Craig dominated the screen in America's adaptation of Stieg Larsson's brilliant book. We've heard various rumors over this stretch. New script writers, a busy Craig schedule, unknowns surrounding director David Fincher, and Sony being unhappy with the financial haul have all been talking points.
Now, a new entry into the abyss has surfaced. First of all, it was reported last week that Sony would be creating a movie about The Girl in the Spider's Web, a book based on the Larsson series that was written by David Lagercrantz, not the deceased author. This would imply Sony skipping the second and third versions of the series, and instead opting for the fourth in what might not even include Mara or Craig.
My initial instinct was confusion. Mara was nominated for an Oscar because of her performance, and the chemistry between her and the James Bond actor was undeniable. The movie received universal critical acclaim and made over $230 million. Last December, these and various other points were made in my article about why Mara needs another opportunity to embody Lisbeth Salander. I must note that it's not guaranteed either way if Mara or Craig will or won't come back for Sony's new idea, but the fact that uncertainty exists is surprising.
And this is where our worlds connect today. Four years removed from Mara's tattooed and introverted presence on screen, and in spite of Sony's apparent desire to move in a new direction, we are hearing that Mara is still interested in maintaining her role as Salander. That should erase the aforementioned uncertainty on the spot.
There's no one roaming this planet better suited for the role. If you're doing a direct sequel with the second movie, The Girl Who Played with Fire, or if you're making the non-Larsson The Girl in the Spider's Web, book Mara. Book her right now. She's interested in the role, and the role is otherwise unclaimed. It baffles me that such a lack of forward movement and development has occurred concerning a movie numerous fans are despite to watch.
An Entertainment Weekly article cites how in 2014, Mara was quoted with the following statement in reference to what fans of the series should do, "Maybe start a petition, because I want to do it." Her more recent quote is mentioned in a Games Radar article, "As far as I know I'm doing it until someone tells me otherwise. I'm doing it unless someone tells me I'm not, and then I still might do it." This quote is why articles such as this one are floating around the web in recent days.
The proverbial ball is in your court, Sony. Fans want more Lisbeth Salander in movies, and they want Rooney Mara to be Lisbeth Salander. No matter what direction this series goes in regards to American adaptations, on the note of who should be the titular character, there should be no debate.