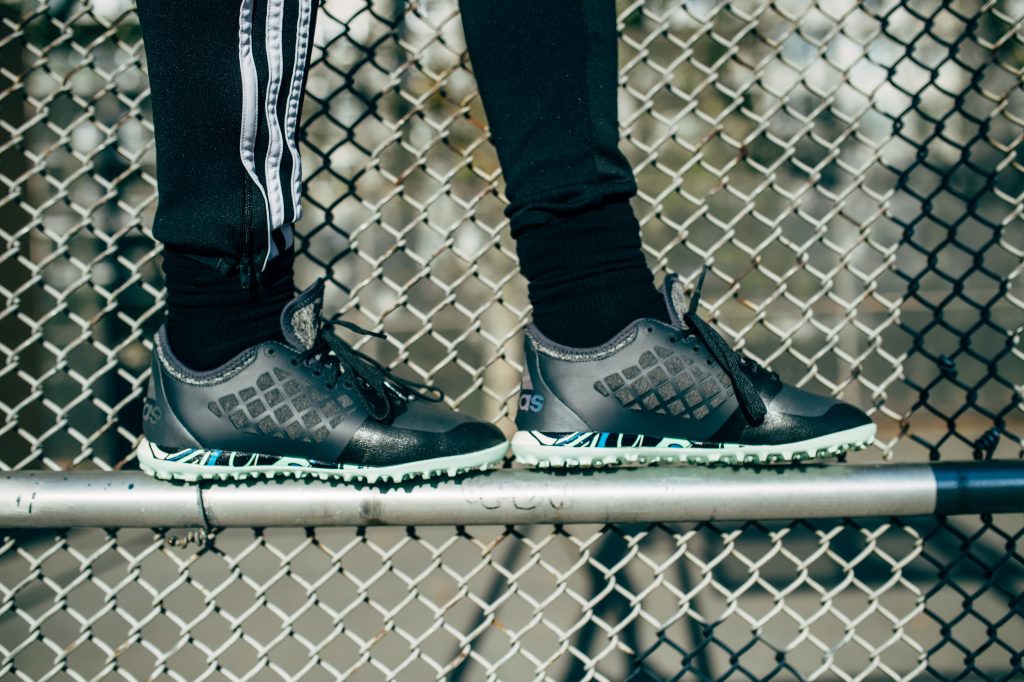 One of the most lacking aspects of soccer football footwear has been the lack of a boot that has the traction of a cleat, but the levelness of a street shoe. That's just not been a thing in soccer football, but alas, the adidas City Pack, with its Ace and X models, have brought the best of functionality to fruition.
See the City Pack's glory here, courtesy of our friends at adidas.
In 2015 adidas Soccer changed the game forever with Ace and X – Ace for the player who controls everything and X for the player who causes chaos.

These game changing cleats have now been reimagined for the cages and courts of the cities where street soccer lives. Hackney in London, New York's Brooklyn and the Berlin district of Kreuzberg have provided the inspiration for the adidas City Pack, with three unique editions taking design cues from the hottest cities in the world.

Each boot features a unique graphic that represents the cultural melting pot of the cities where the music, art, fashion and soccer scene is constantly changing the game.

More rugged, textured materials were chosen for the upper to make the cleats durable enough for hastily planned games on urban courts, while reflective branding and detail is designed especially to come alive under streetlights.

Base colors inspired by concrete and asphalt give each shoe a unifying theme, with the bright pops of color representing the individuality of each of these iconic neighbourhoods, and the clash of styles and people that make them vibrant and diverse.

Unique graphics for each city line the inner heel and sockliner, with Brooklyn's iconic brickwork apartments, London's melting-pot high-rises, and Kreuzberg's brutalist architecture providing the inspiration for each print.

ACE is re-equipped for games on any surface, with a hard-wearing upper offering playmaking that goes beyond a pitch. X players have new product features too, with new instep contact points increasing abrasion resistance, with the TechFit mid-cut collar offering lockdown fit to cause chaos on the court.

For further information please visit adidas.com/soccer or go to facebook.com/adidassoccer or follow @adidassoccer on twitter to join the conversation.