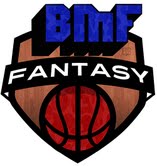 Ty Lawson was recently benched by the Houston Rockets, but that was understandable because he was kind of sucking for several games. His owners in fantasy basketball can only hope that his benching serves as a wake up call for him to get his act together. It's either that, or face the possibility that he might be afflicted with the curse of the "James Harden Effect". You know, when point guards who play alongside Harden lose the ability to come up with decent production for fantasy basketball.
On the other hand, Avery Bradley continues to come off the Celtics' bench despite recovering from his injury. Brad Stevens' current flavor of the week is playing Isaiah Thomas and Marcus Smart alongside each other in the starting lineup. But don't get me started on Stevens, please. I admire what he's doing to help Boston with their rebuilding thing and all, I get it, but for crying out loud the man loves to tinker so darn freaking much with his rotations! Anyway, I digress. Bradley has been doing well off the bench so far. His numbers are actually up across the board in his three games as a reserve this season. Go figure. How good? Call it 17.7 PPG, 3.0 APG, 3.0 RPG, 2.7 3PM kind of good. He, like so many other talented NBA sixth men in the past, have proven that you don't need to be a starter in order to put up great numbers.
Aside from Bradley, there are a handful of reserves who are worthy of fantasy attention out there.
Cory Joseph of the Toronto Raptors has been solid. Not exactly 12-team caliber just yet, but Cory is a decent third PG for 14-team leagues and deeper.
Denver's Will Barton has been killing it in 9-cat leagues with his all-around efficiency and good peripheral cat contributions.
Since his move to Memphis, Mario Chalmers has been lighting it up as the team's instant offense off the bench. Similar to Avery Bradley, he has a small, three-game sample size, but his 18.7 PPG, 1.7 SPG, and 2.3 3PM are hard to ignore. He's worth attention in standard leagues for sure.
Omri Casspi has been effective off Sacramento's bench this season. He's currently worth a speculative add due to Rudy Gay's shoulder injury. That said, he might transition into a starter in the short term.
Miami's Tyler Johnson has stepped up his game as of late and has been taking advantage of his extra minutes on the floor. That, and Goran Dragic has been plain awful so far this season. Johnson is not yet a viable grab in most leagues, but has already received must-own status in 16-team leagues and deeper thanks to his efficiency.
While all eyes have been on Stephen Curry lately, and rightfully so, Andre Iguodala has been delivering solid numbers off the Warriors' bench. Nothing to call home to mom about, but 8.9 PPG, 4.4 RPG, 4.5 APG, 1.3 SPG, 1.3 3PM is a nice, well-rounded stat line.
Last, but not the least, there's Nikola Jokic of Denver, who exploded 23 and 12 against no less than the San Antonio Spurs. He's been an obscurity on the Nuggets' bench prior to this, but he is capable of being a solid big man in the NBA. For some perspective, he averaged 18.4 PPG and 10.4 RPG for Serbian club Mega Leks in 2014-15 in the domestic Serbian league, as well as 15.4 PPG and 9.3 RPG in 24 games in the more competitive Adriatic league. If given the opportunity, Jokic has the chops to deliver. His upside is good, making him a worthwhile speculative addition.