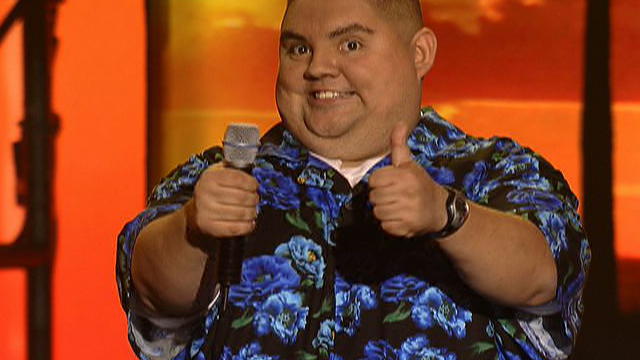 44: Jay Mohr
Jay Mohr is a too often forgotten name in the history of stand-up comedy. Better remembered by some audiences as the original host of Last Comic Standing and the bad-guy agent in Jerry Maguire, Mohr has been a staple of the comedy scene since the 90s.
I'd be remiss if I didn't also mention his short but hilarious stints on Saturday Night Live and The West Wing. My personal favorite movie role for him though comes as the partner of another comedian who will appear on this list in the still awesome Small Soldiers.
Mohr's stand-up style isn't particularly unusual, but he is an excellent story teller and a naturally funny person. Those who know his work are familiar with his dead-on impressions celebrities like Adam Sandler, Christopher Walken, and Tracy Morgan. Again my personal favorite involves another comedian on this list – Norm McDonald:
45: Gabriel Iglesias
I suspect Gabriel Iglesias may be the first "controversial" name on this list. Some might not have him on it while others would have him much higher. I mentioned with Pablo Francisco that I am a sucker for voices and sound effects and so I am on team Fluffy.
The silly accents are still nothing if you can't tell a good story (or jokes) and Iglesias has weaved some classic yarns – probably most famous (and hard not to argue the best) being "ya, but it was funny, huh?" He imitates characters from his life in addition to his own friends and family, as opposed to celebrity personalities, which gives his stand-up a personal and charming touch.
It would be a stretch to say he is family friendly, but Iglesias keeps it about PG-13, meaning most people can listen to him with their mom which is always bonus points, especially when you can get everyone of all ages laughing: