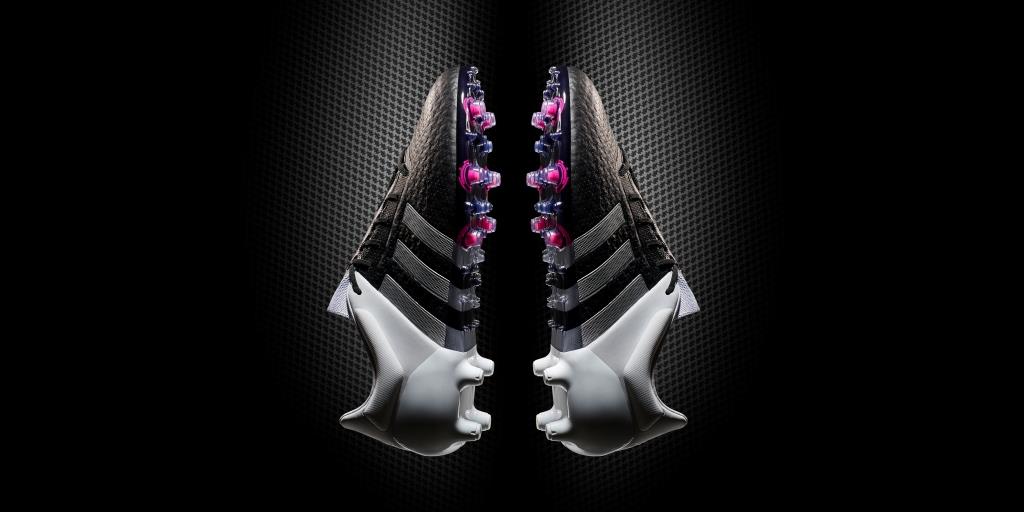 It's difficult to miss innovative gear, and the brand with the three stripes is certainly making that statement in its soccer football division with the adidas X15+ Primeknit and adidas ACE15+ Primeknit.
See the new Primeknit application to adidas' cleats here, courtesy of the brand with the three stripes.
This year adidas made soccer more black and white than ever. Players were identified as one of two pure playing styles – the X player who causes chaos, and the ACE player who controls everything.

Those pure types of player came to define soccer in 2015, and now the ACE 15+ and X 15+ are available in a classic new black and white colorway to reflect the two distinct playing styles of the modern soccer player.

The ACE 15+ Primeknit features a stark white heel counter and collar padding, while the 3D control upper is in classic matt black. The ground breaking stud configuration of the ACE 15+, designed for more traction for foot over ball moves, is picked out at the forefoot in vibrant pink highlights.

The X15+ Primeknit also has a black upper with the X-CAGE picked out in a camo style white and grey. There is chaos in the stealth colorway though, as the laces pop in flouro pink. Defenders being shown a clean pair of heels will also catch a flash of colour against the black and white upper, with the adidas logo picked out in shock mint on the heel.

For further information please visit adidas.com/football or go to facebook.com/adidasfootball or follow @adidasfootball on twitter to join the conversation.