With Christmas about three weeks away, 'tis the season for hot chocolate, turning on the fireplace, and watching some classic Christmas movies. That being said, let's discuss the top 10 Christmas movies to watch during this holiday season.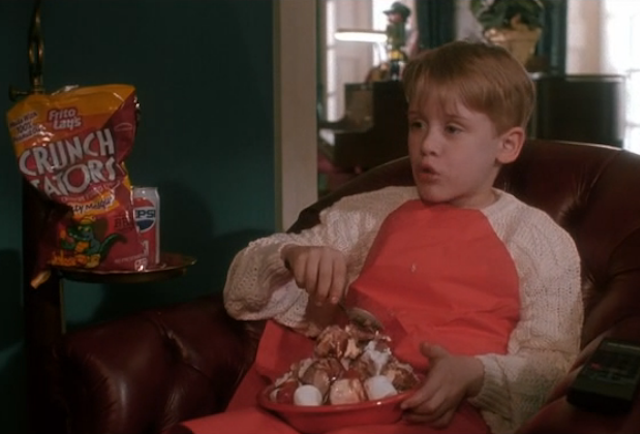 Home Alone
Home Alone is a Christmas comedy film directed by John Hughes. The cast included Macaulay Culkin, Joe Pesci, Daniel Stern, and Catherine O'Hara. The plot revolves around Kevin being left alone when his family leaves to Paris for Christmas and having to deal with two possible burglars who are hitting houses in the neighborhood.

National Lampoon's Christmas Vacation
National Lampoon's Christmas Vacation is the third film in the National Lampoon's Vacation film series. The ensemble cast included Chevy Chase, Beverly D'Angelo, and Randy Quaid. The film follows the same antics as the previous Vacation films. It has become a staple in Christmas movies broadcasted on television today.

Elf
Elf is a Christmas comedy film directed by Jon Favreau. The cast ensemble included Will Ferrell, James Caan, and Zooey Deschanel. The plot revolves around one of Santa's elves finding out he is a human and going on a search for his biological father in New York City. Currently, the film holds an 84 percent on Rotten Tomatoes.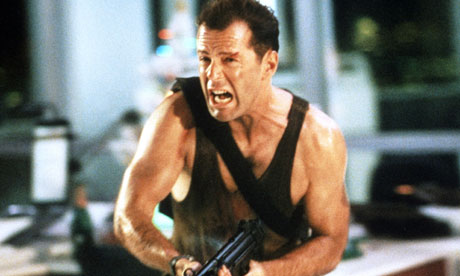 Die Hard
Die Hard is an action film that starred Bruce Willis, Alan Rickman, and Bonnie Bedelia. Even though Die Hard does not follow a traditional Christmas film; it's a great way to start Christmas off with a bang (presumably from all of the explosives set off during the film). Currently, the film holds a 92 percent on Rotten Tomatoes.

Bad Santa
Bad Santa is a comedy film directed by Terry Zwigoff. The cast included Billy Bob Thornton, Tony Cox, Lauren Graham, Bernie Mac, and John Ritter. The film has been described as being an "evil twin" of Miracle on 34th Street. As of 2015, there is a sequel in the works with Thornton and Cox reprising their respective roles.

This Christmas
This Christmas is a romantic musical comedy-drama film directed by Preston A. Whitmore II. The ensemble cast included Loretta Devine, Delroy Lindo, Idris Elba, Regina King, Mekhi Phifer, and Chris Brown. The plot centers on the Whitmore family and all of the trials and tribulations they endure during the Christmas season. Chris Brown also sings a cover of "This Christmas" by Donny Hathaway.

White Christmas
White Christmas is a romantic comedy film as well as a remake of the 1942 film, Holiday Inn. The ensemble cast for White Christmas included Bing Crosby, Danny Kaye, Vera-Allen, and Rosemary Clooney. Bing Crosby sings the title song for the second time; the first being in the film Holiday Inn.

Miracle on 34th Street
Miracle on 34th Street is a Christmas comedy-drama film and is based on a short story by Valentine Davies. The ensemble cast included Maureen O'Hara, John Payne, and Natalie Wood. Miracle on 34th Street has been remade four times with the most recent being released in 1994 earning mixed to positive reception.

A Christmas Story
A Christmas Story is a Christmas comedy film based on In God We Trust: All Others Pay Cash by Jean Shepherd. The ensemble cast included Peter Billingsley, Melinda Dillon, and Darren McGavin. The plot involved Ralphie (Billingsley) wanting only one item for Christmas: a Red Ryder Carbine Action 200-shot Range Model air rifle. Today, the film plays for 24 hours starting on Christmas Eve on either TBS or TNT.

It's A Wonderful Life
It's A Wonderful Life has become one of the most popular films in American cinema and has been deemed one of the most inspirational American films of all time. The ensemble cast included James Stewart, Donna Reed, and Henry Travers. The plot involved a guardian angel showing Stewart's George Bailey what life would be life if he had never been born.
Overall, Christmas films are entertaining. They're broadcasted weekly in December, with the majority being broadcasted on Christmas Eve and Christmas Day. What holiday films will you be watching this season?