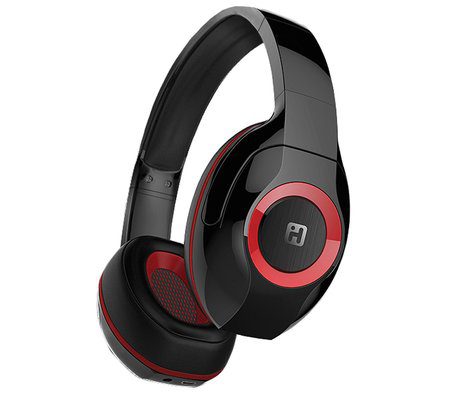 Headphones have come a long way in the last decade. Long necessary items for your mobile life with music, they weren't always appreciated by the masses with specificity, often leaving a niche audience of audiophiles and music professionals obsessing over the critical performances of certain sonic products on your dome. This day of the present is now about finding the right headphones that just don't deliver high-quality sound, but also have features that make the experience more like a premium listening experience.
Audio hardware maker iHome has come in with its own idea of what premium sound product is supposed to be, and thus, it's expounded that sensibility with its Freedom+ and MicroGo lines of audio headwear, in over-ear headphones and earbuds, respectively. Clearly delivering music to your ears is the main objective, but what makes these distinctive is their unique aesthetic and tech design — chiefly, that they are wireless via Bluetooth.
---
The iHome iB87, a Freedom+ deluxe headphone set (as seen above) is what you might be more accustomed to seeing today in the form of a classic-looking sets of headphones going over the head. They have "leatherette cushioning" around the ears, a travel pouch for protection and storing, a conveniently-designed flat cable to resist tangling, but that beautiful Bluetooth makes the iB87 special.
With the wireless technology, these headphones can stream audio from your music player from 30 feet away and can play music for 12 hours a time before a charge is needed, and of course, when you need to charge and connect to your device, they come with the aforementioned cable cord, which itself has a mic with echo-cancellation.
---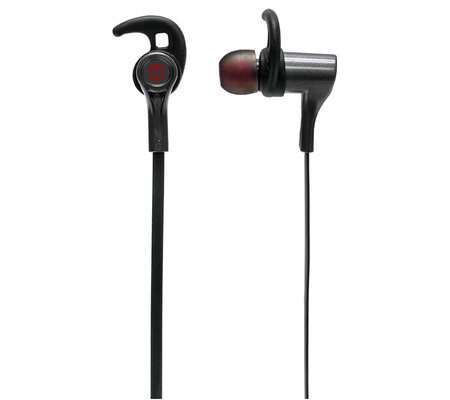 Directly above, the iHome B72 earphone set is in several ways similar to the B87. It shares the same Bluetooth tech,  a mic with echo-cancellation qualities for your calls that you take on the telephone, and some extended time away from being connected to your device (in this case, a 5-hour wireless window of playtime with the same 30 ft distance between you and your device). This, however, being earphones and not "headphones" in the relative sense gives you some other features. Size is one feature, and this is a much smaller set of audio headwear, a preference for some users; the other feature is a collection of two sets of stabilizer clips that the B72 to stay in your ears with better efficacy.
If you want an underdog set of headphones that delivers top quality and a different look on the street, both the iB72 and iB87 by iHome are excellent choices to deliver your music with advantageous portability options.