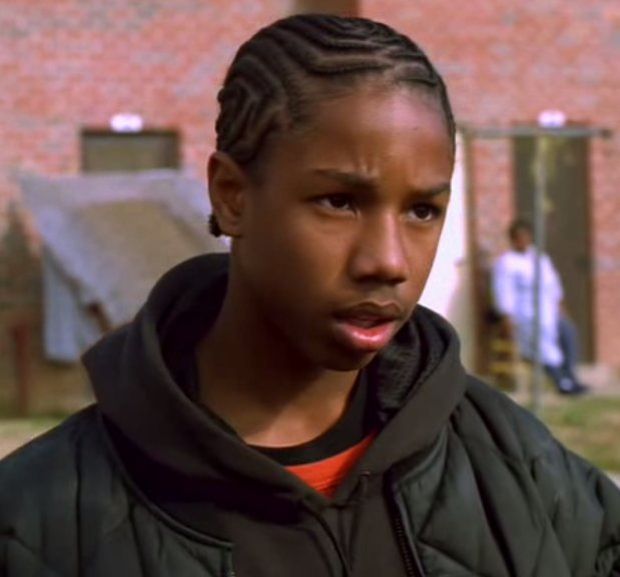 Ongoing for a serious chunk of the future, I will be revisiting some of the best characters to appear in HBO's The Wire. My series will be a 30-part piece of admiration to the greatest show in entertainment history. With lists come inevitable omissions and controversies, and The Wire is known for amassing a selection of numerous legendary figures. This list will be my best attempt to pay homage to these characters, ranging from popular fan favorites to occasional lesser known ones who made an impact. Parts are placed in no special order.
While disagreements may still come even with a lengthy series, I contend that 30 parts will be a plentiful total to give respect and please fans simultaneously. Certain days will feature two articles and thus two parts being published, others will just be one. If you're a fan of The Wire and you find my series fulfilling, please share it with others. Pop Culture Spin appreciates your viewership and your efforts to spread the word. You will find each published entry in the series linked at the bottom of this article. Each fresh installment will link all published entries in the same spot. Landing next in the series, we have Wallace, played by Michael B. Jordan.
Before Fruitvale Station, Creed, or any of his other impressive movie roles, Michael B. Jordan was the innocent looking corner boy with cool hair in The Wire. For any fan of HBO's hit, the name Wallace creates thoughts of pain and sadness. Keep in mind that when most viewers watched The Wire, whether during original airing or on replay, we were looking through the trained lens of trusting that most main characters don't get killed off TV shows. Nowadays it's become an increased trend, but few shows had the tragic timing and constant knack of doing it successfully like The Wire.
To clarify, I was disappointed with most of these deaths. Seeing Wallace, Stringer, Bodie, and others go was hard to stomach. But each made sense plot wise and not once was the death a reach from David Simon to jump ratings or create shock value. Such interests seem to be the aim of many shows in current times, but The Wire never walked this route.
I mentioned in my Bodie piece how Wallace's death shattered my expectations of what a show could be. Jordan's character was written as a 16-year-old in the show, and his final scene was of him peeing his pants and being coldly murdered by his two best friends. In the television world, it doesn't get sadder, and I can't say any of The Wire's deaths were more difficult to watch than Wallace's.
Before the end times, Wallace was a jovial kid who learned a great deal from D'Angelo Barksdale. Listening to the duo talk was an enjoyable component of the debut season. Because of this bond, and since Stringer was the one who had the youngster eliminated, D'Angelo had his famous "Where's Wallace?" scene when facing Stringer.
Its been interesting to watch Jordan's rise as a Hollywood figure, but I still associate his face with young people being trapped in a violent world. Wallace is an easy selection for this list since his character provided the profound combination of innocence and tragedy.
Published Entries of my Revisiting The Wire Characters List
Part 1 – Chris Partlow / Part 2 – Jimmy McNulty / Part 3 – Bodie Broadus
Part 4 – Frank Sobotka / Part 5 – Tommy Carcetti / Part 6 – D'Angelo Barksdale
Part 7 – Marlo Stanfield / Part 8 – William Rawls / Part 9 – Bubbles
Part 10 – Ellis Carver / Part 11 – Michael Lee / Part 12 – Stringer Bell
Part 13 – Roland Pryzbylewski / Part 14 – Wee-Bey Brice / Part 15 – Lester Freamon
Part 16 – Slim Charles / Part 18 – Bunk Moreland / Part 19 – Howard "Bunny" Colvin
Part 20 – Avon Barksdale / Part 21 – Snoop / Part 22 – Clay Davis
Part 23 – Brother Mouzone / Part 24 – Cedric Daniels / Part 25 – Proposition Joe
Part 26 – Maurice Levy / Part 27 – Dennis "Cutty" Wise / Part 28 – Randy Wagstaff
Part 29 – Kima Greggs / Part 30 – Omar Little / Extra Part – Final Thoughts