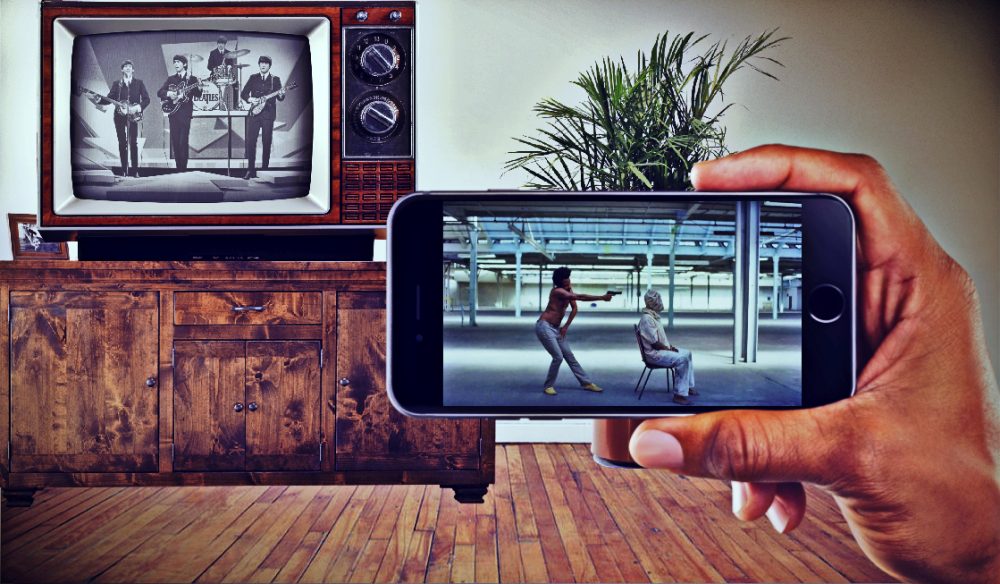 Kelly – "Do you think music at this point will ever be as meaningful and, for lack of a better phrase, good now that most of the legends have passed?" 
Mary –"If The Beatles were to break out today instead of the early 60's do you feel as though they would have the same popularity?" 
Both of these questions are closely tied to an answer that I gave to two questions back in March — one related specifically to Bruno Mars and whether or not he could ever been seen in the same light as Prince or Michael Jackson, and one that asked me to consider which decade had the most talented musical artists — and normally I don't like to double-dip on topics, but this actually works out perfectly because it turns out, I have a lot more to say on this topic beyond the 2,000+ words I wrote nearly six months ago. First, I want to start out with a true personal story:
As a bit of background information, it's necessary that you know that about 90 percent of the time that I'm in my car I'm listening to a podcast of some sort. Approximately eight percent of the time I'm driving I'm listening to one of the various CD's I have in my car, and the other two percent, mostly on quick trips, is devoted to flipping through the stations on the radio until I come across something appealing. If I'm at home, I'm hand-selecting what I'm listening to either on Spotify or YouTube, or I'm listening to one of the handful of vinyl albums I own. Long story short, over the past two years or so it's incredibly rare that I go out of my way to listen to Top 40 music. I'll further elaborate on why this is in a moment.
Anyway, most nights when my parents and I are eating dinner, we'll generally choose some random station on the Pandora app to listen to while we're at the table. I would say at least half of the time it's either Prince Radio or Frank Sinatra Radio or Frankie Valli and the Four Seasons Radio (or, as my Dad calls it, "dinner music"), but about two weeks we landed on the "Today's Hits" channel. We proceeded to have a delicious grilled chicken dinner — very few people in the world can fuck with me on the grill — and we listened to maybe a dozen songs. Half of these songs I had never heard, and almost all of them were by artists I had never heard of.
Ella Mai. Juice WRLD. Marshmellow & Anne-Marie. Bazzi. Dua Lipa. Lauv. Who the hell are these people, what the hell is up with their names, and why are they on my Pandora station right now?
I had always thought I would never become the old guy who says things like "well back in my day the music was just better," but sometimes I feel like I'm coming up on that point pretty quickly. It's not so much that all of today's music is bad. It's definitely different. I definitely don't understand the appeal of certain popular acts that everyone else does, and I don't necessarily get why some artists become popular. For example, Post Malone's second album, Beerbongs and Bentleys, was massively popular. It was released in late April and it's already achieved Double Platinum status. It had nearly 80 million streams worldwide within 24 hours of it's release and it debuted at Number 1 on the Billboard 200 chart. Six songs off the album have made the Billboard Top 20.
Most people my age love Post Malone. I think it's fair to assume he's very popular amongst the high school and college demographic. Shit, even most of the 4th and 5th graders at the elementary school I teach at love Post Malone. And yet, I just don't get it. I don't get the appeal. I mean, I suppose I understand the appeal to some degree — after all, I had a phase where I loved LMFAO — but Kelly is right … it just doesn't feel like it's meaningful or transcendent music.
It feels like a decent chunk of the more important/meaningful/transcendent/good music out there lives under the radar, and I think this has been the status quo for the entirety of the 21st Century. You could make a case that the most talented acts of the early and mid 2000's were Indie Rock bands like The White Stripes, MGMT or The Strokes, yet these three groups have five combined songs that have charted on the Billboard Hot 100. Trust me when I say that this is not indicative of how meaningful or talented these bands are. I don't understand the widespread Nickelback hatred, but the fact that Nickelback has four times as many songs that have made the Billboard Hot 100 list as these three bands combined is sort of mind blowing.
Of course, there are plenty of exceptions to this suggestion. There are plenty of mainstream artists who make "great" music, but most of the time songs need to be catchy, familiar — and by familiar I mean it probably needs to be stylistically similar to what's "in" — be mostly void of any possible controversy in order to make a splash on the radio. But at this point, that sort of music is just boring to me.
In comparison, Donald Glover's (as Childish Gambino) "This Is America" went viral in early May — mostly because of it's brilliant music video — and it debuted at number one on the Billboard Hot 100 chart. It's without question the most provocative and meaningful song of the year and we knew this immediately upon release, but less than three months later it's disappeared. It already feels like it's been removed from the national consciousness. In the month or so after the "This Is America" music video was released I made a point to listen to the radio a little more than normal, hoping to hear it mixed in with the usual Top 40 radio suspects. I heard it one time in those next few weeks. "This Is America" was streamed over 65 million times in the United States during it's first week, and I've heard it on the radio once. Thank God for Smart TV's and the YouTube app.
Gambino followed "This Is America" with "Summertime Magic" and "Feels Like Summer," two songs that are unique and deep and superior to anything I heard on Beerbongs and Bentleys or that aforementioned "Today's Hits" Pandora station. This is where we're at with popular music in America. What songs can we dance to? Which song has the catchiest hook or the most singable chorus? Forget about quality and creativity and substance … how 'bout dat beat tho?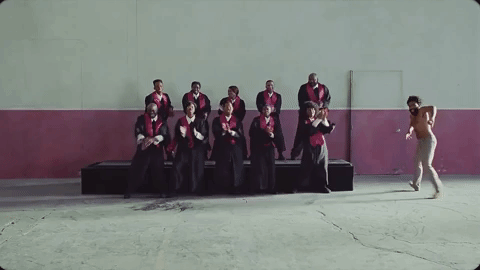 Here's the ironic part of all of this (and a great segue into Mary's question): The Beatles are the most popular musical act in history for a variety of reasons, but mostly because they were truly innovative. They spearheaded the British Invasion of the U.S. pop music market, and constantly reinvented themselves throughout the duration of their time as a group. They are transcendent not because they were like everyone else, but because they were the best at something totally new and different from what had been popular. They created their own lane and ran almost everybody else off the damn road.
As for Mary's question, the straightforward and relatively simple answer is "no." If we imagined that The Beatles had never made their way to America in early 1964, and instead they were a musical act that existed in 2018, there is no way BeatleMania would exist today the way it did then. For context, just consider this: When The Beatles made their first U.S. television appearance on the Ed Sullivan Show on February 9th, 1964, 73 million people tuned in to watch their performance. That huge number represented roughly two-fifths of the population of the United States at that time. Adjusting for the increase in U.S. population in the year 2018, that number would be around 131 million. Last years Super Bowl was about 30 million viewers short of that number. It's a number, or rather, a portion of a possible our population that would be impossible to draw today. Even if John Lennon and George Harrison were resurrected from the dead through science or some miraculous act of God and they planned to perform alongside Paul McCartney and Ringo Starr on Jimmy Kimmel Live, it would be truly difficult to imagine 131 million Americans tuning into ABC on that given night.
There are just way too many other musical acts and television channels and other things to be doing now. As I wrote before, The Beatles are not The Beatles if they came together ten years earlier or ten years later. Their success was just as dependent on situational factors that were outside of their control as it was how pleasing or innovative their music was at the time. The Beatles (and Elvis Presley too) reached such heights in terms of popularity in large part because of the rise in access and ownership in televisions. Everybody owns a TV now, and everyone is on Twitter and Facebook and Instagram and Snapchat and one hundred other apps for their smart phone, so a live music performance just doesn't capture the consciousness like it once did. You could just watch it on YouTube later.
With that said, I want to introduce a game before I wrap this up. It's called the Blind Resume Game, and here's how it works. I'm going to show you three head to head match-ups between the career resumes of music artists. I want you to read them carefully and I want you to try to determine which artist had a more successful career in terms of "popularity." Deal? Ok, let's play!
(Note: The Beatles are not included in this game since, as John Lennon put it, The Beatles are more popular than Jesus. Their 800 million records sold will never, ever be approached.)
Blind Resume Game #1
Artist A: Sold more than 250 million records worldwide … Fourteen Number One singles on the Billboard Hot 100, and the youngest artist to reach that number … The shortest amount of time to achieve twenty Top 10 singles by a solo artist on the Billboard Hot 100 … 30 top-ten singles on the Billboard Hot 100 … ten Grammy Awards, twelve AMA Awards, twelve Billboard Music Awards … Named the top Mainstream Top 40 chart artist of the past twenty years by Billboard
Artist B: Sold more than 300 million records worldwide … The second-shortest amount of time to achieve 20 Top 10 singles by a solo artist on the Billboard Hot 100 … Twelve Number One singles on the Billboard Hot 100 … 38 top-ten singles on the Hot 100 … seven Grammy Awards, three AMA awards
Blind Resume Game #2
Artist A: Three Grammy Awards … According to RIAA, he has sold over 146.5 million albums units only in the United States, making him the second best selling solo albums artist of all time in this country … 18 number 1 hits and 38 top ten hits
Artist B: He has the most charted songs (186) among solo artists in the history of the Billboard Hot 100, the most simultaneously charted Hot 100 songs in a single week (27), the most time on the Hot 100 (431 weeks) and the most Hot 100 debuts in a week (22) … three Grammy Awards, six American Music Awards and a record thirteen Billboard Music Awards … The highest-certified singles artist ever in the United States, with 142 million total certified units
Blind Resume Game #3
Artist A: 21 Grammy Awards … All of his studio albums have gone platinum, and he holds the record for having the most consecutive studio albums to debut at number one on the Billboard 200 … One of five artists to receive three consecutive Grammy nominations for Album of the Year … has the fourth most RIAA singles certificates in history with 68
Artist B: Best selling album of All-Time, which had seven Billboard Hot 100 top 10 singles … 13 number Billboard Hot 100 number one songs … estimated sales of over 350 million records worldwide … 13 Grammy Awards and 24 American Music Awards
Mark – "If you could have a guest starring role on one TV episode, or a complimentary role in a movie, which TV show or movie would you pick, and what kind of character would you play?" 
Assuming that the show doesn't need to still be on the air, my choice would be to play a patient on ER who comes into Cook County General Hospital presenting with some sort of super obscure injury or illness that is seemingly puzzling everyone. I'd want all of the doctors to feel compelled to come in and examine me, just so I could share screen time with all of the actors, particularly George Clooney and Julianna Margulies, because come on, Doug Ross and Carol Hathaway are one of the three most adorable TV couples ever. Therefore, ER in seasons 1-5 would be my pick.
If it had to be a show currently on TV, I have a four-way tie for my selection. I would either be a soldier in the upcoming This Is Us flashback with Jack serving in Vietnam, or I would grow my beard out and not shower for a week and play a relative of the Langmore family in Ozark, or I would be one of the first prospective clients of Saul Goodman once Jimmy McGill changes his name on Better Call Saul, or I'd just be some random white guy that Earn has an awkward encounter with on Atlanta. Those are the four best shows available for consumption at this moment, so I might as well roll with one of those. And in all honesty, if I'm only appearing in one episode, there's no reason I couldn't offer my services to all four of those shows.
It looks like I'm going to have to find the tape of my performance as Santa Claus in the 5th grade Christmas play and start sending it around to some Hollywood agents, because I've got a small-time acting career to start working towards!
Alta – "Pick ten characters from TV or movies that you would want with you in a situation that you were stranded on a desert island." 
I feel like I should be upfront with you and admit that I won't be answering this question directly, or even indirectly, in this mailbag. I'll be using the next two weeks to ponder my options before eventually settling on an answer in an upcoming Sonny Says column. I never really got around to thinking about my actual answer, because when I got the question I could only think about it through the lens of Lost.
Lost has been off air for over eight years, but it's remembered for many different reasons, some of which are good reasons — for having an absolutely incredible pilot episode and equally amazing first season, for mastering end-of-episode cliff-hangers, for their ability to play with time so effortlessly, for developing a staggering number of characters really well over six seasons, etc. — some which are not so good reasons — for it's very confusing final two seasons (my biggest gripe) and for a polarizing ending that most fans of the show seem to be dissatisfied with — and then for the most obvious reason … Lost has become the marquee pop culture example of the Desert Island Hypothetical.
If you've watched Lost, and it's not a stretch for me to assume that you have at some point in time since it was one of the twenty most watched shows on television for it's first four seasons and it resided on Netflix for quite some time as well, then I'm led to believe that you'd look at the Desert Island Hypothetical the same way that I do. When I initially fielded this question, I immediately began thinking about what type of TV or movie characters would be able to deal with the trials and tribulations of the normal things associated with a plane crash on an island, like lack of food, never-ending boredom, PTSD/shock, concocting an escape plan, etc., but I was also looking at Lost specific issues like interacting with The Others, the Smoke Monster, figuring out what the numbers meant, getting inside the hatch, moving the island, and so on.
It wasn't long until I abandoned the question entirely for the time being and started thinking more about a semi-related aside: why is it that the Desert Island Hypothetical is so popular? Everybody has played some version of this game before. If you were stranded on a desert island and could only have three objects, which objects would you pick? If you were stranded on a desert island and could only have five people there with you, who would you pick? If you were stranded on a desert island and could only watch five movies for the rest of your life, what movies would you pick? There is a near-infinite number of directions a question could go when preceded by the same eight words: If you were stranded on a desert island … 
Even though you're more likely to die during a plane crash or boat accident than to wind up on a desert island, and even though the odds of you getting locked somewhere a basement for eternity are far better than the odds of ending up stuck on an island, this question always pops up. I would guess that over the last ten years or so I've answered an "If you were stranded on a desert island …" question at least once every three or four months. So naturally, I was curious as to why this is.
It turns out, there is a long history with our fascination with this hypothetical. The first known novel that was set on a desert island was one called Philosophus Autodidactus by a 12th Century Arab writer/philosopher/physician/astronomer named Ibn Tufail. The 1610 Shakespeare play The Tempest — Shakespeare's final play — was set on a remote island. Daniel Defoe's 1719 novel Robinson Crusoe is cited as being the work that caused the fascination with the idea of castaways stranded on a desert island in film, television and literature, most notably a Swedish reality TV program called Expedition Robinson, which debuted in 1997 and influenced an American version of the competition called Survivor.
In the 20th and 21st Century there have been countless pop culture examples that deal with this question in one way or another. Gilligan's Island gave this idea a comedic twist, as did the Season 3 episode of Full House titled "Tanner's Island" that saw the Tanner family stranded on a Hawaiian Island. The 1954 William Golding novel Lord of the Flies is in desperate need for a movie remake, but every middle schooler has read this book (or read the cliff notes for it) so it's still influential to this day. Tom Hanks starred in the 2000 blockbuster Cast Away, which was later pitched to ABC Studios as a TV program called Cast Away – The Series, which was further developed and eventually titled Lost.
Sonny – "Are you ready to find out who the artists in the Blind Resume Game were?"
Did you make your picks? If not, scroll back up and make your selection before you continue reading. Seriously, do it. Do it.
Blind Resume Game #1 – Artist A is Rihanna. Artist B is Madonna.
Blind Resume Game #2 – Artist A is Elvis Presley. Artist B is Drake.
Blind Resume Game #3 – Artist A is Kanye West. Artist B is Michael Jackson.
Now look, we can quibble about which of these artists are actually the most talented; I have my personal preferences, but for the most part I think they're all on a pretty even plane. The biggest difference between these individuals is the current standing of their legacy, and that is entirely explainable. As I've mentioned a few times now in various columns, part of legacy has to do with situational factors that are beyond the control of the subject in question, but it also has to do with the amount of time that goes by since the subject was truly culturally relevant. As time goes by, as we begin to evaluate the careers of musicians in hindsight, there is often an added appreciation for whatever they brought to the table, and this allows them to earn legend status. That kind of thing doesn't often happen overnight though.
My guess is that in twenty years from now, there won't be a perceived gap between any of the six artists listed above. They'll be, for the most part, considered equals, and the only question left to be answered will be which one of the six would you choose to never be able to listen to again if you were stranded on a desert island.