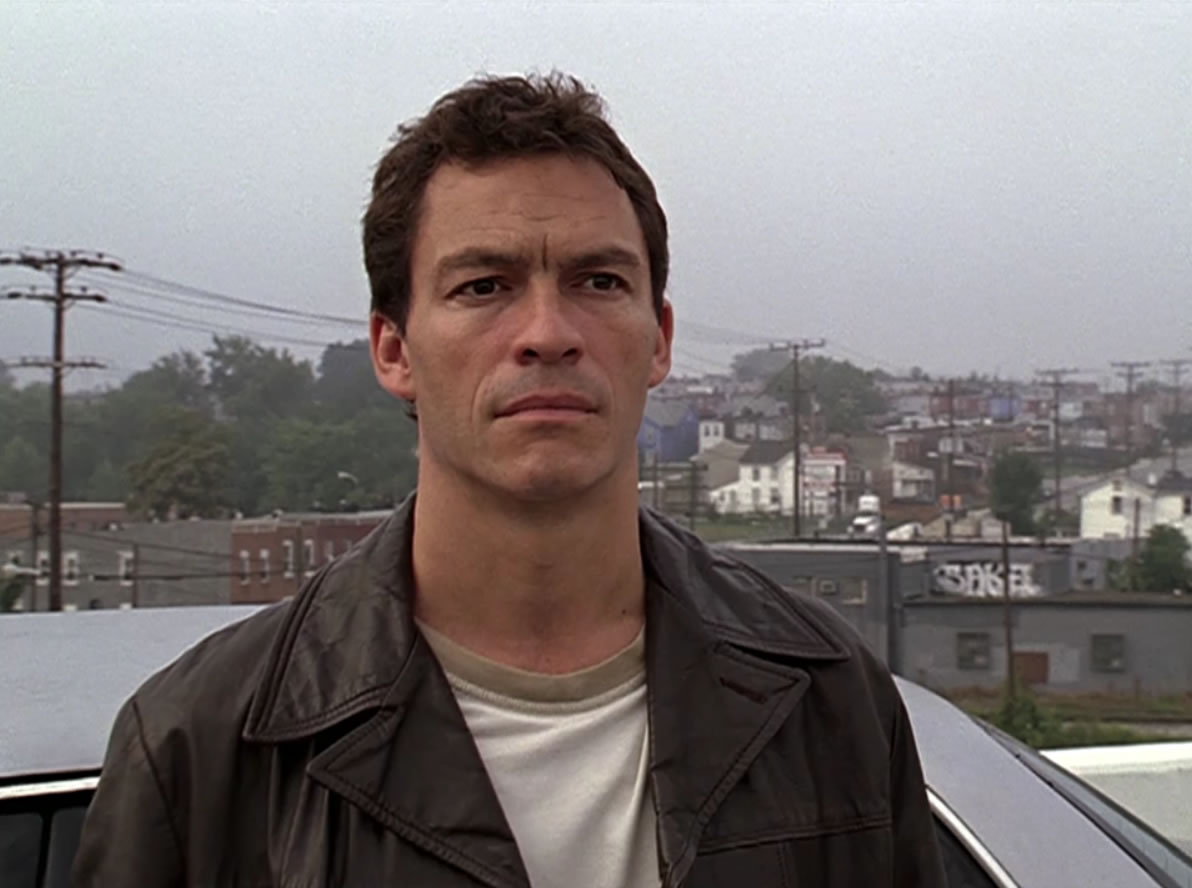 Starting today and ongoing for a serious chunk of the future, I will be revisiting some of the best characters to appear in HBO's The Wire. My series will be a 30-part piece of admiration to the greatest show in entertainment history. With lists come inevitable omissions and controversies, and The Wire is known for amassing a selection of numerous legendary figures. This list will be my best attempt to pay homage to these characters, ranging from popular fan favorites to occasional lesser known ones who made an impact. Parts are placed in no special order.
While disagreements may still come even with a lengthy series, I contend that 30 parts will be a plentiful total to give respect and please fans simultaneously. Certain days will feature two articles and thus two parts being published, others will just be one. If you're a fan of The Wire and you find my series fulfilling, please share it with others. Pop Culture Spin appreciates your viewership and your efforts to spread the word. Now that there is a previous part to tag, you will find that entry linked at the bottom of this article. Each fresh installment from this point forward will link all published entries in the same spot. Landing next in the series, we have Jimmy McNulty, played by Dominic West.
I realize that I called Chris Partlow by first name in my opening piece, but it would be difficult to discuss the character before us without calling him McNulty. "The fuck did I do?"
That dimwitted, avoidance of responsibility utterance was a trademark for this detective. Possibly the most beloved character from The Wire and easily one of the most watchable, McNulty helped make HBO's hit timeless and impossible to duplicate. He was the proverbial pain in the ass to supervisors, often not only breaking the chain of command, but outright shattering it, and seeking a brand of detective justice that he deemed fit even if all others disagreed.
McNulty also got under the skin of coworkers and lost a marriage because of his personality. His womanizing, alcoholic tendencies were revealed in a manner that was at times comical, in other instances sad, but always truthful to the character himself. I contend that The Wire's debut season was the strongest of the series, and this was in large part due to McNulty and his team pursuing Avon Barksdale, Stringer Bell, and company. Season two's downward spike in enjoyment, although it was still excellent television, happened mostly because McNulty and other key figures had ghost statuses in this sophomore season.
It's critical to remember McNulty since he captured an often lost aspect of discussing The Wire in hindsight – comedy. Laughs were prevalent when watching him deliver his quotes and drive his higher-ups crazy. These were never made-for-TV lines, though, they were realistic representations of a personality behind a flawed but great detective. The Wire wasn't keen on heroes or anti-heroes. McNulty summarized this component wonderfully with his inarguably terrible qualities that matched against his brilliant detective work.
Fans fell in love with The Wire during the strength of its opening season. I'll never forget the hours spent watching McNulty pursue drug dealers, and this character being part of the best aspect of the greatest show ever is truly something special. McNulty is an automatic inclusion on this list for his importance to the series and portrayal of a human, realistic member of law enforcement.
Published Entries of my Revisiting The Wire Characters List
Part 1 – Chris Partlow / Part 3 – Bodie Broadus / Part 4 – Frank Sobotka
Part 5 – Tommy Carcetti / Part 6 – D'Angelo Barksdale / Part 7 – Marlo Stanfield
Part 8 – William Rawls / Part 9 – Bubbles / Part 10 – Ellis Carver
Part 11 – Michael Lee / Part 12 – Stringer Bell / Part 13 – Roland Pryzbylewski
Part 14 – Wee-Bey Brice / Part 15 – Lester Freamon / Part 16 – Slim Charles
Part 17 – Wallace / Part 18 – Bunk Moreland / Part 19 – Howard "Bunny" Colvin
Part 20 – Avon Barksdale / Part 21 – Snoop / Part 22 – Clay Davis
Part 23 – Brother Mouzone / Part 24 – Cedric Daniels / Part 25 – Proposition Joe
Part 26 – Maurice Levy / Part 27 – Dennis "Cutty" Wise / Part 28 – Randy Wagstaff
Part 29 – Kima Greggs / Part 30 – Omar Little / Extra Part – Final Thoughts