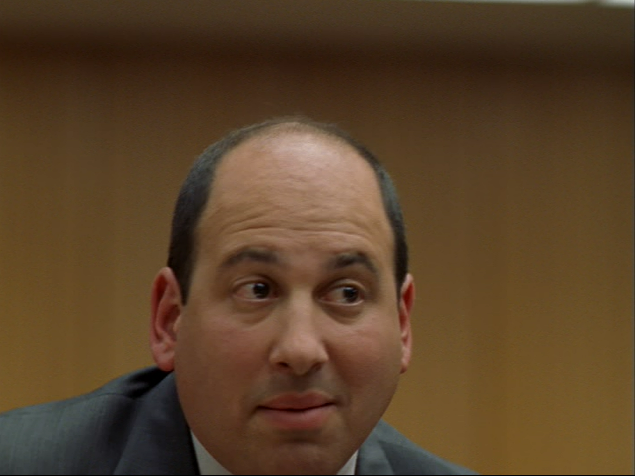 Ongoing for a few more entries, I will be revisiting some of the best characters to appear in HBO's The Wire. My series will end up being a 30-part piece of admiration to the greatest show in entertainment history. With lists come inevitable omissions and controversies, and The Wire is known for amassing a selection of numerous legendary figures. This list will be my best attempt to pay homage to these characters, ranging from popular fan favorites to occasional lesser known ones who made an impact. Parts are placed in no special order.
While disagreements may still come even with a lengthy series, I contend that 30 parts will be a plentiful total to give respect and please fans simultaneously. Certain days will feature two articles and thus two parts being published, others will just be one. If you're a fan of The Wire and you find my series fulfilling, please share it with others. Pop Culture Spin appreciates your viewership and your efforts to spread the word. You will find each published entry in the series linked at the bottom of this article. Each fresh installment will link all published entries in the same spot. Landing next in the series, we have Maurice Levy, played by Michael Kostroff.
Some would call Maurice Levy a snake, others would view him as an upholder of justice. Kept on retainer as a defense attorney for the Barksdale Organization, Levy was a masterful lawyer who did his absolute best to legally defend drug dealers. This as a singular aspect was enough to frustrate viewers, but a fair perspective understood that everyone deserved legal representation, and Levy was merely playing his role in the game.
This role once created a fascinating back and forth with Omar Little. In my article from January of 2015 on Omar's best quotes, one went as follows. "I got the shotgun, you got the briefcase. It's all in the game though, right?"
Omar's words were sharp and carefully chosen. In a show with violence and tragedy throughout the series, one of the best back and forth occurrences was this one between Omar and Levy. The battle was equal to any shootout or physical skirmish. David Simon didn't need anything other than words here – ones from a robber of drug dealers and a clever attorney – to deliver a firm message.
Levy appeared both shocked and offended by the comments. However, the understanding to be had was that each player was a participant in the proverbial "game" that The Wire referenced with such frequency. Considering his part throughout all five seasons of the show, Levy is deserving of inclusion. Some will forget his character because he never had an outstanding moment or brush with violence. This is without doubt fair. I still see Levy as having value considering his importance on the side of the law where he chose to stand.
Published Entries of my Revisiting The Wire Characters List
Part 1 – Chris Partlow / Part 2 – Jimmy McNulty / Part 3 – Bodie Broadus
Part 4 – Frank Sobotka / Part 5 – Tommy Carcetti / Part 6 – D'Angelo Barksdale
Part 7 – Marlo Stanfield / Part 8 – William Rawls / Part 9 – Bubbles
Part 10 – Ellis Carver / Part 11 – Michael Lee / Part 12 – Stringer Bell
Part 13 – Roland Pryzbylewski / Part 14 – Wee-Bey Brice / Part 15 – Lester Freamon
Part 16 – Slim Charles / Part 17 – Wallace / Part 18 – Bunk Moreland
Part 19 – Howard "Bunny" Colvin / Part 20 – Avon Barksdale / Part 21 – Snoop
Part 22 – Clay Davis / Part 23 – Brother Mouzone / Part 24 – Cedric Daniels
Part 25 – Proposition Joe / Part 27 – Dennis "Cutty" Wise / Part 28 – Randy Wagstaff
Part 29 – Kima Greggs / Part 30 – Omar Little / Extra Part – Final Thoughts