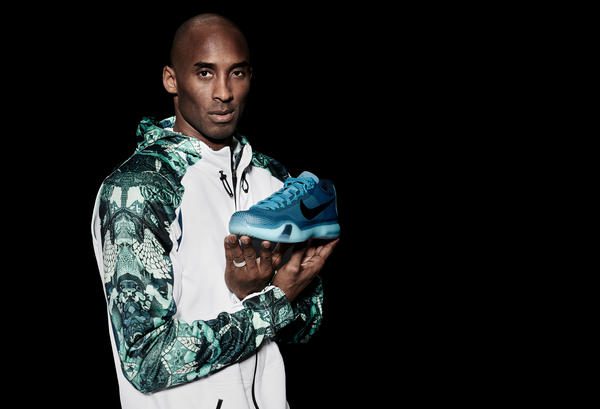 Today's Piera's Picks is slightly different. Actually, it's very different. Today's piece is about wins and losses, ups and downs, and how one of the greatest basketball careers has influenced shoes like no other.
After Nike's Kobe 7 and Kobe 8 were debuted as (very) low sneakers that focused on efficiency and performance, the Kobe 9 was different. It was the first shoe that was launched after Los Angeles Lakers superstar guard/forward Kobe Bryant's Achilles surgery in 2013, and suddenly, the signature Nike Kobe was a high top, higher than all the other basketball shoes. It almost felt like one of the most hard-working, ambitious, and most-threatening basketball players had to admit weakness.
With the Kobe 9, the Black Mamba admitted to not only getting older, but also that his body was working against him in some respects. It was proof that one 0f the most talented players to have mastered attacking as much as defending needed stability, rather than quickness and agility. The season after his Achilles surgery was exactly what his shoe expressed — Bryant was hesitant and couldn't rely on his body. While he used to play with the flu and still take home the win, he missed many games because of different injuries, ultimately a leg injury that knocked out the vast majority of his 2013-2014 campaign. He wasn't the same Kobe who would score 71 points against the New York Knicks. He had become the basketball player that could feel how his body was begging for retirement. After a short time back on the court he suffered from a shoulder injury and was out again in 2015. The player that had won 5 championships had to watch his Lakers lose with extreme failure from the bench.
The Nike Kobe X released, and it reminded more of a very high boxing boot than a basketball shoe, and again, it felt like Bryant was accepting that his level of performance wasn't how it used to be. By the time the Kobe X released, he was still recovering and his 10th signature shoe with Nike was debuted on court by someone else. As that horrible season ended and this current 2015-2016 campaign started, Bryant announced his retirement, effective at the end of the season. The reactions were just as expected — it felt like the ending of an era and the sneaker aficionados kept discussing whether Nike would end the signature legacy or not.
This past December, finally an answer came. Nike presented the Nike Kobe XI designed by Nike Innovation Director Eric Avar. The Kobe XI is "The Black Mamba" being back with all of his confidence – it's low and minimalistic, providing agility and high performance, in similarity to Bryant's own game. He attacks and scores. Although we don't see him dunking over two players or scoring 50+ points anymore, it feels like he has adjusted to what he's comfortably capable of doing, night in and night out. It feels like he has optimized his game and made it as threatening as it used to be, even if the execution is different.
This might be Bean's last season, but with the way he's played so far and the way his latest signature shoe has debuted, it seems to be an omen that he's leaving the game with a big bang.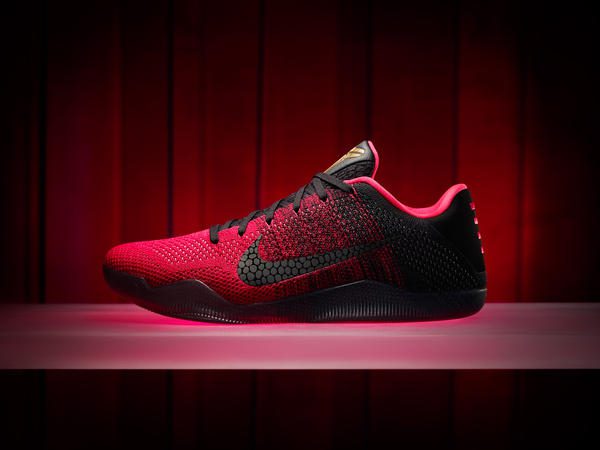 All photos courtesy of Nike